CMX-2300 COMET
Meter Comet CMX-2300 can control two stations at once using his dual meter SWR & Wattimetro cross needle.

In addition, the CMX-2300 meter lets you perform a measurement that works from 1.8 Mhz to 200 Mhz with the meter to the left while monitoring a team of 140 Mhz to 525 Mhz in the right meter.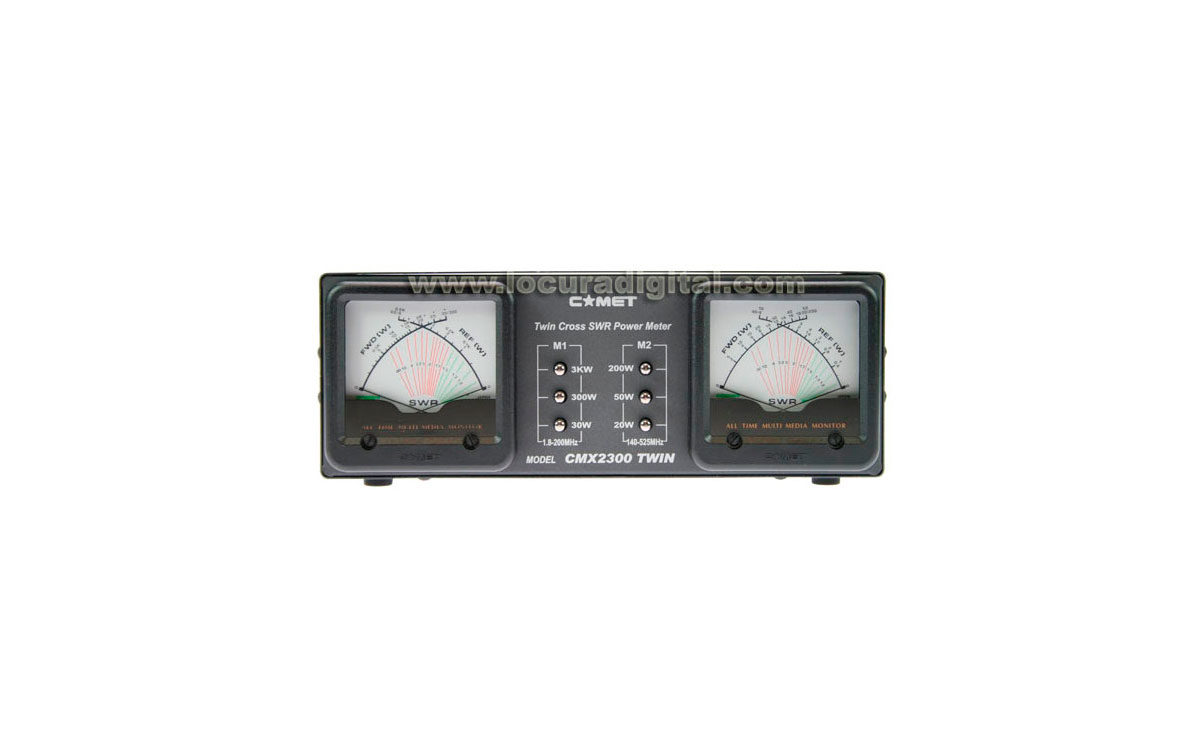 Comet at the CMX-2300 equipped with an independent measurement scale for each module in order to achieve accurate measurement at all times.
The CMX-2300 also has a cable to feed and provide a pleasant light and based on red and green.