BARRISTER BRV2 KIT-1
BARRISTER BRV2 KIT-1 Rear View Camera for reverse maneuvers CAMERA + 3.5inches Monitor
Rear view system. 3.5inches TFT LCD COLOR
PARKING HELP SYSTEM FOR LONG VEHICLES.
Ideal for motor homes, caravans, trucks, vans, etc.
TFT LCD 3.5 inches Monitor.
4.5meter connection cable.
It comes with all accessories for assembling.
SPECIAL PRICES FOR DEALERS!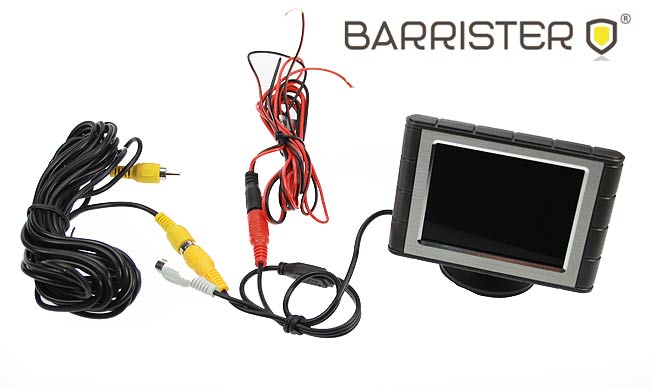 The kit is composed of a 3.5-inches monitor plus an exterior colour camera. This camera is placed at the back of the vehicle, allowing you to see always what it's behind the vehicle.


The camera is very robust and includes a mounting bracket to keep it simple. Thanks to this bracket we can set the camera angle.


The video enters to the monitor by the incorporated cable connection. The monitor can invert the image.


Ideal for campers, caravans, trucks, vans, etc. To reverse maneuvers, parking, loading, safety and security of the vehicle, etc.


The kit is delivered with all necessary accessories for assembling.
Kit contents
1 Camera Barrister BRV170
1 TFT LCD 3.5inches Monitor Barrister BRV735
4.5 meters connection cable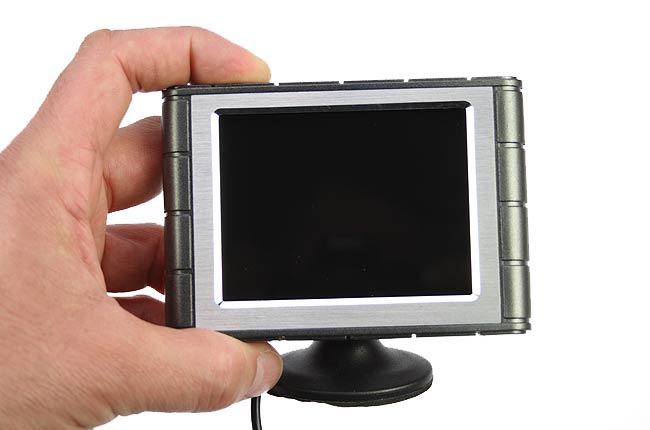 Features
Good view. No reflective
Possibility to choose the image
TFT LCD 3.5inches Monitor AV1, AV2
High resolution image and wide field of view