MFJ-704
MFJ 704 MFJ Low Pass Filter, 40 Mhz cutoff frequency. Maximum power 1,5 Kw. The MFJ Super Low Pass filter simply connects between your equipment and the antenna. Suppress TVI, RFI, telephone and other interferences by reducing the unwanted harmonics that reach your antenna. At the same time, your HF signal is transmitted with low loss so you can get DX.
Nine Chebyshev poles, capacitors with MFJ's exclusive TeflonDielectric technology, Hi-Q inductors, ground plane shielding and a hermetically sealed RF box provide excellent TVI and RFI protection.
These exclusive Teflon dielectric technology capacitors provide extremely low loss and eliminate voltage interruption and capacitor heating, even at full legal power with a 2: 1 SWR load! The result Obtains the lowest possible loss, an excellent attenuation of harmonics. Coverage from 1.8 to 30 MHz. SWR below 1.3 to 30 MHz at 50 Ohms. Attenuates above 40 MHz.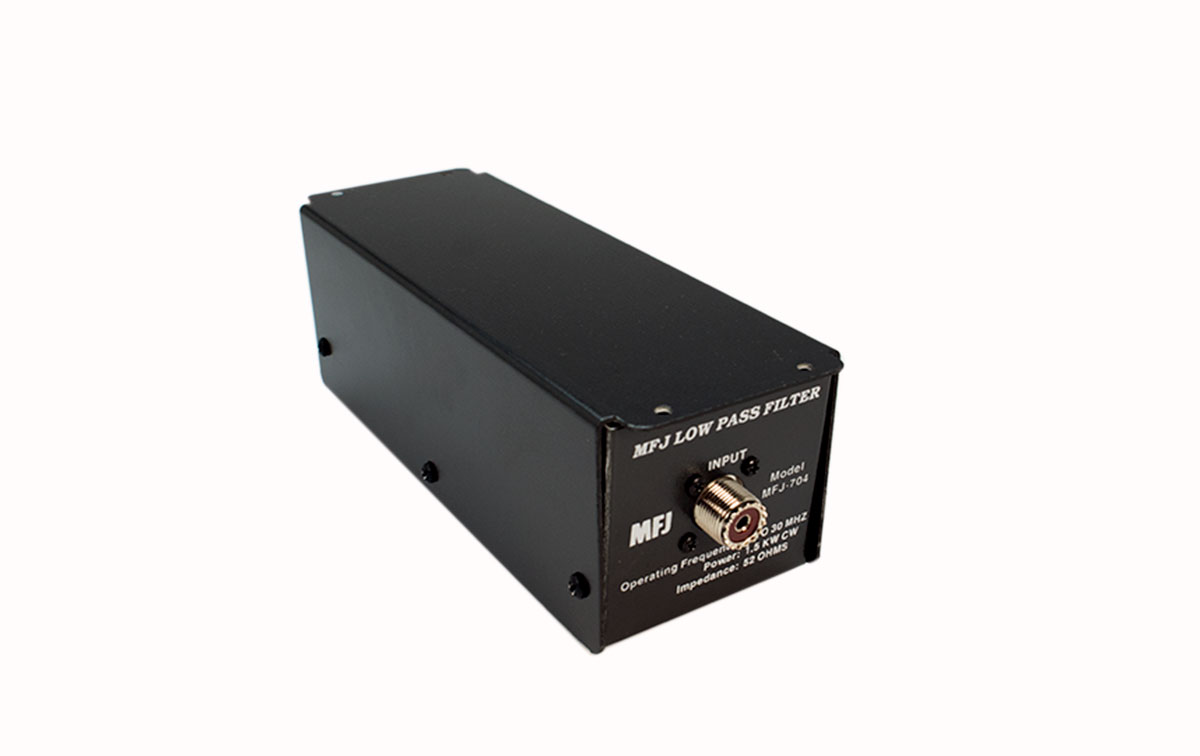 Contents of the kit