MIDLAND M-10
MIDLAND Multimedia CB 27 AM transceiver FM 40 CHANNELS

THE FIRST HANDSFREE TRANSCEIVER
THE CB UPDATES AND TURNS MULTIMEDIA!
Midland presents the Multimedia CB, with a completely redefined design and electronics. Keeping the quality and features of Midland CB's, the M-10 opens the door to wireless communications: thanks to its WA Bluetooth accessories connected to 2-pin plug, is possible to communicate hands free. The 2-pin plug also permits using traditional Midland accessories. The USB port turns the M-10 into a practic charger always accessible to charge electronic devices such as smartphones or tablets.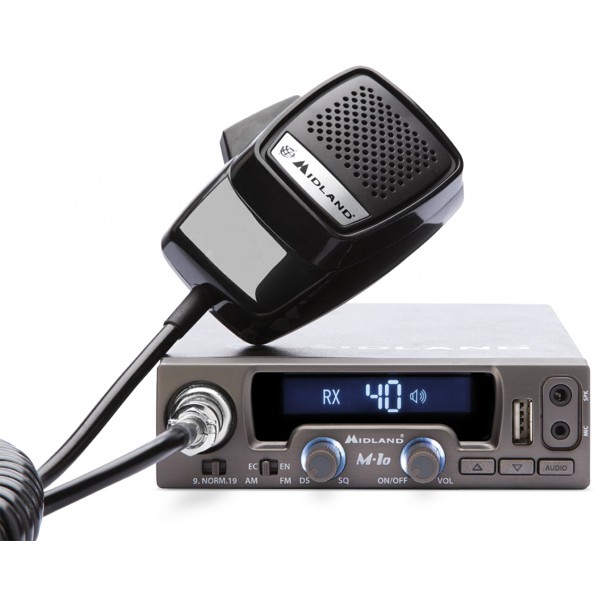 Kit Contents
1 Midland M-10 transceiver
1 12V Power cord with cigarette feeder
1 Hand microphone
1 Microfono bracket
1 Transceiver mounting bracket