! OFERTON ONLY AVAILABLE IN DIGITAL MADNESS!
CASES 6 Unit + 6 WALKIES TK 3301 FULL + 6 MICRO-HEADSET earpiece Earpiece!

All our teams have kenwood warranty Iberica Spain.

Kenwood TK-3301 LITHIUM BATTERY
It is used primarily for commercial or recreational activities you can enjoy practical and reliable communication with radio Kenwood ProTalk portable compact. It's the affordable way to stay in constant contact since no license is required to use this laptop you can carry anywhere. What's more, its sturdy construction and high quality specifications make the ProTalk is ideal for applications that require trouble free performance. Easy to handle and extremely versatile, the Kenwood ProTalk keep their lines of communication
wide open.
Segrafonia is a voice coding system, may hold private conversations and the voice is unrecognizable to other walkies, walkie is only valid for Kenwood TK3301. Activated by computer configuration with the cable you need programming.
MORE INFORMATION KSPL 02 >>>>>
Also you need the software for computer TK3301
Another option when making purchases on the form could indicate activate segrafonia, is free.

! WALKIE professional!
Rugged, reliable Obsoletely, ideal for working in adverse conditions.
Heat, humidity, low temperatures.
! FREE USE WITHOUT LICENSE!

INCLUDES:



Ref: TK3301KITMAL


WALKIE 3301 TK 6
6 Battery KNB 2000mAh lithium 45l
6 rapid desktop charger KSC 35
6 Belt Clip + 6 PINANILLOS
1 suitcase 6K
Instructions in Spanish

MORE INFORMATION ABOUT THE SUITCASE 6K CLICKING HERE >>>>>>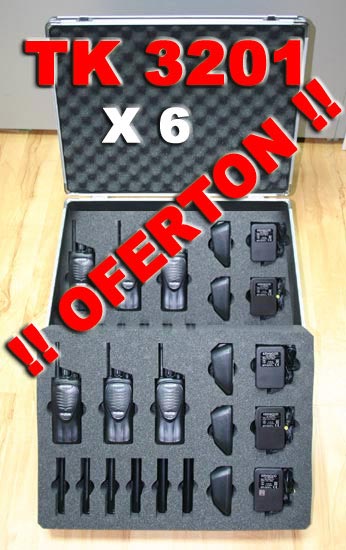 ---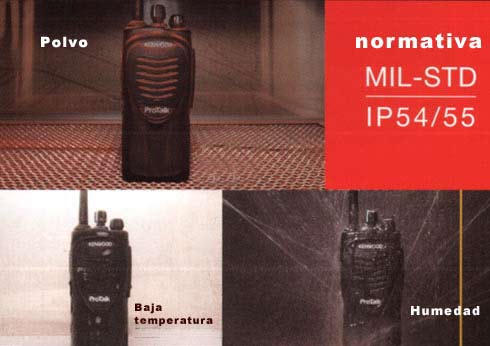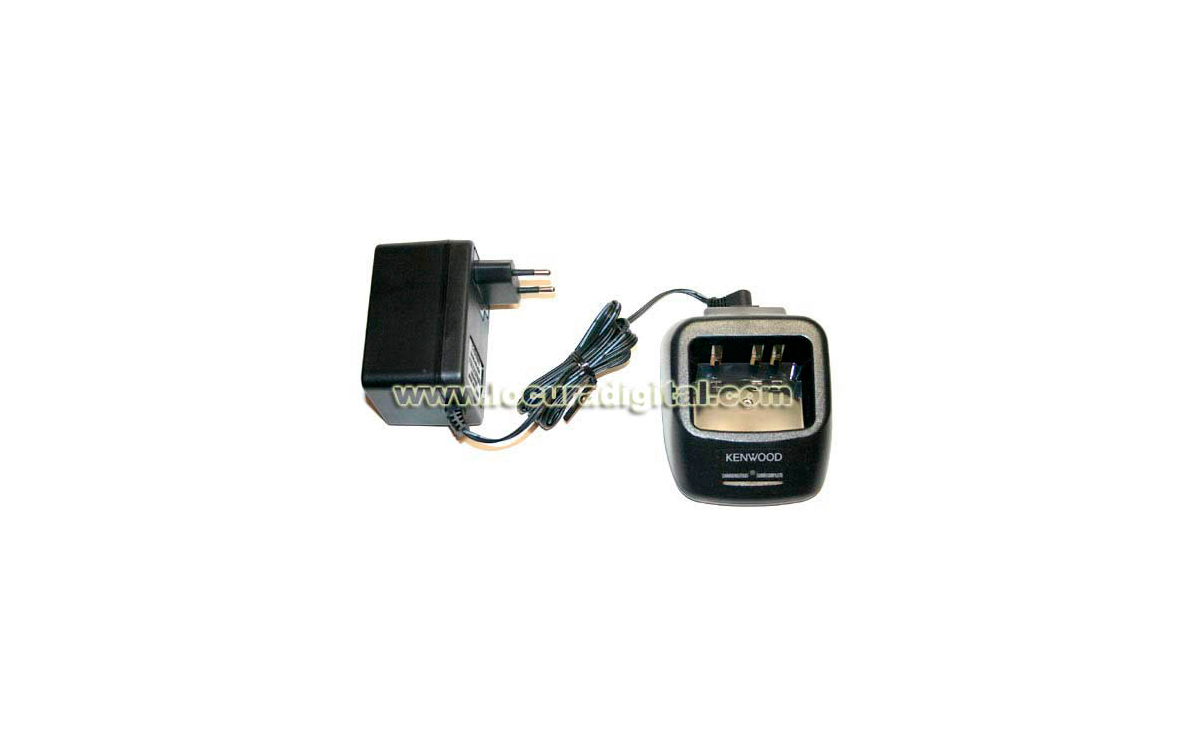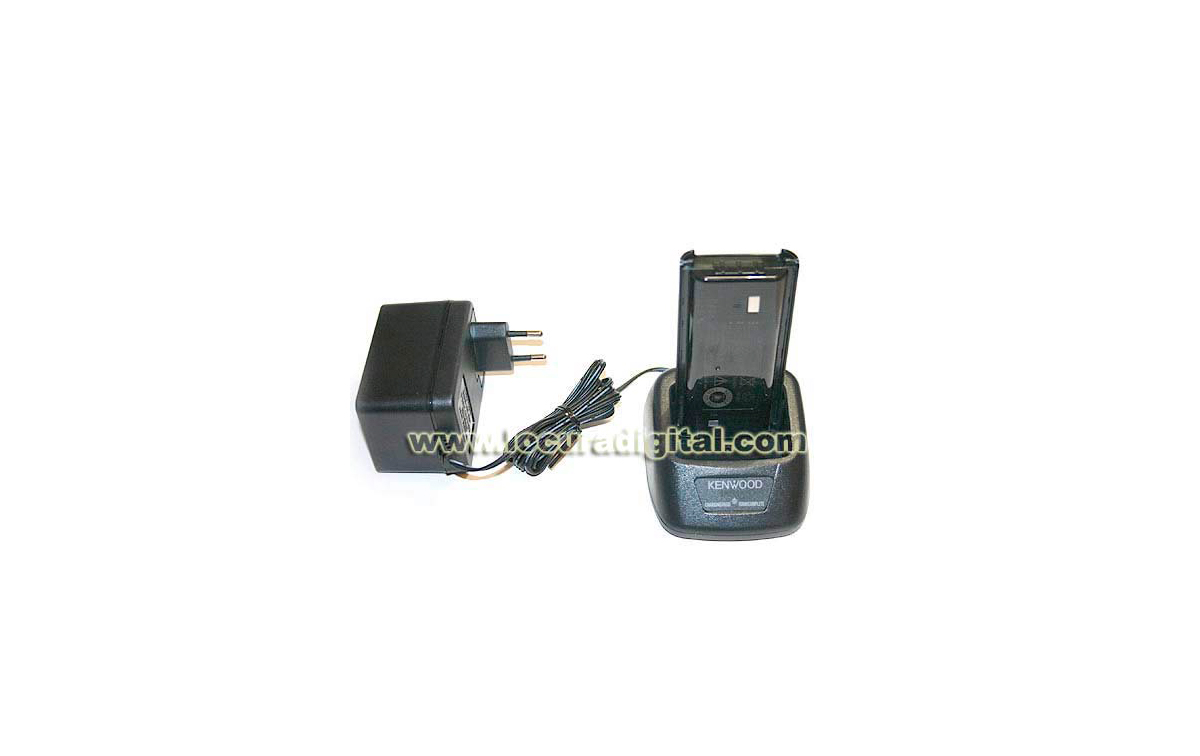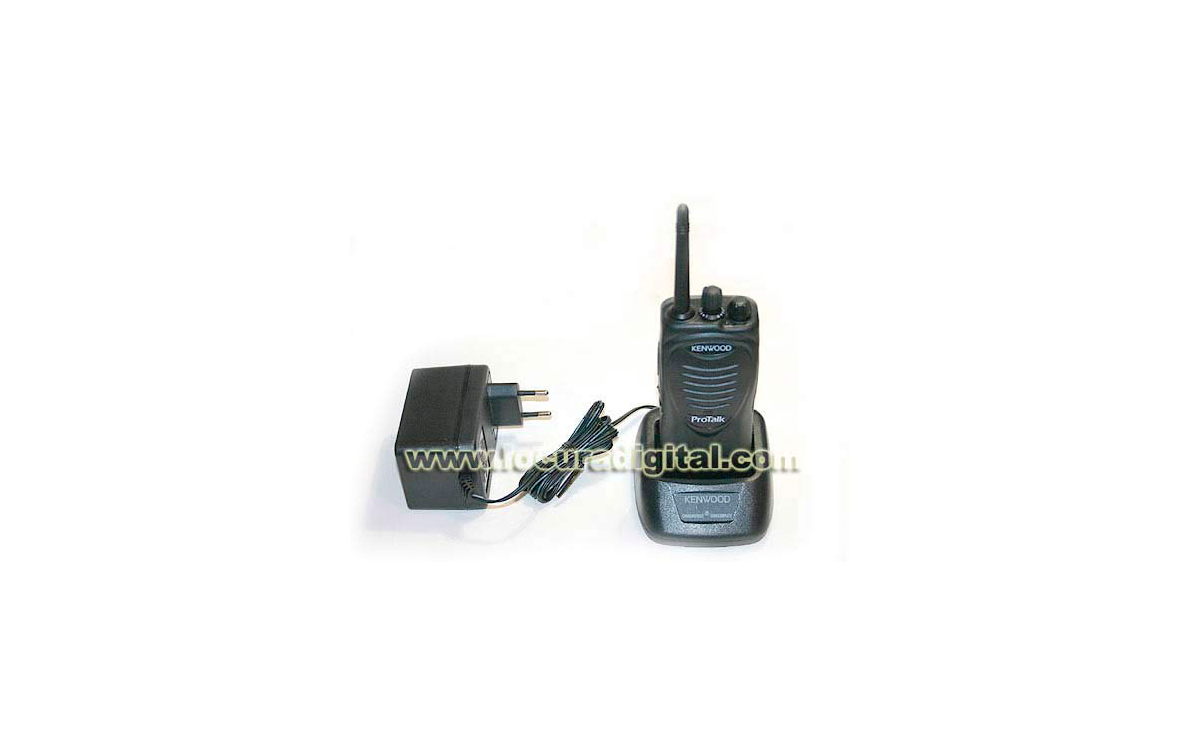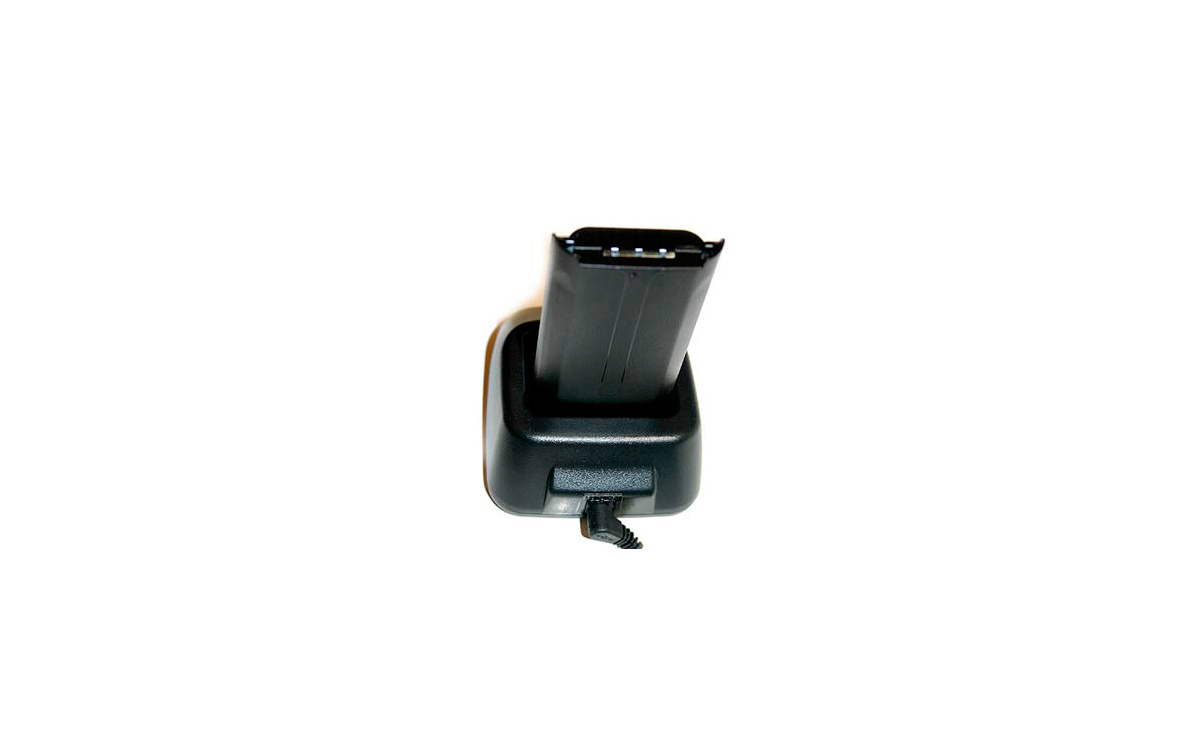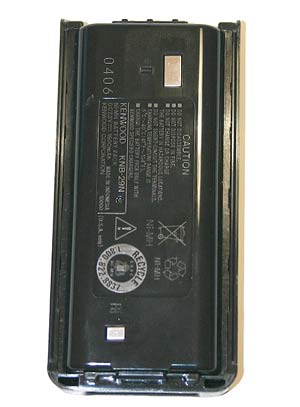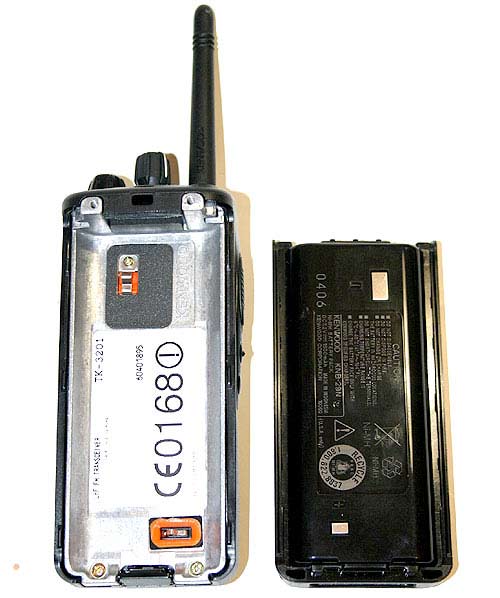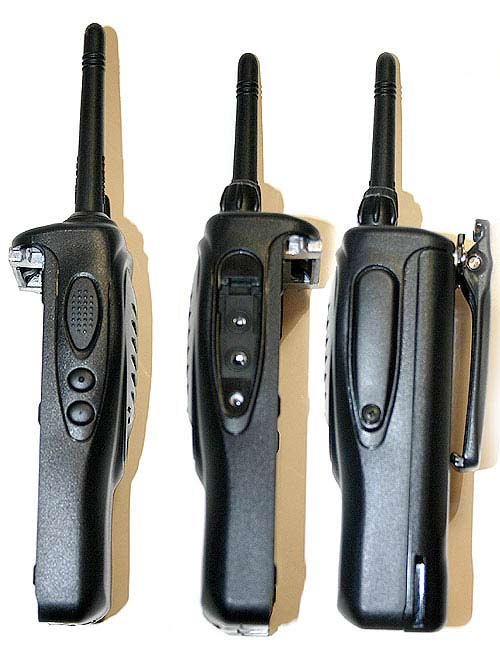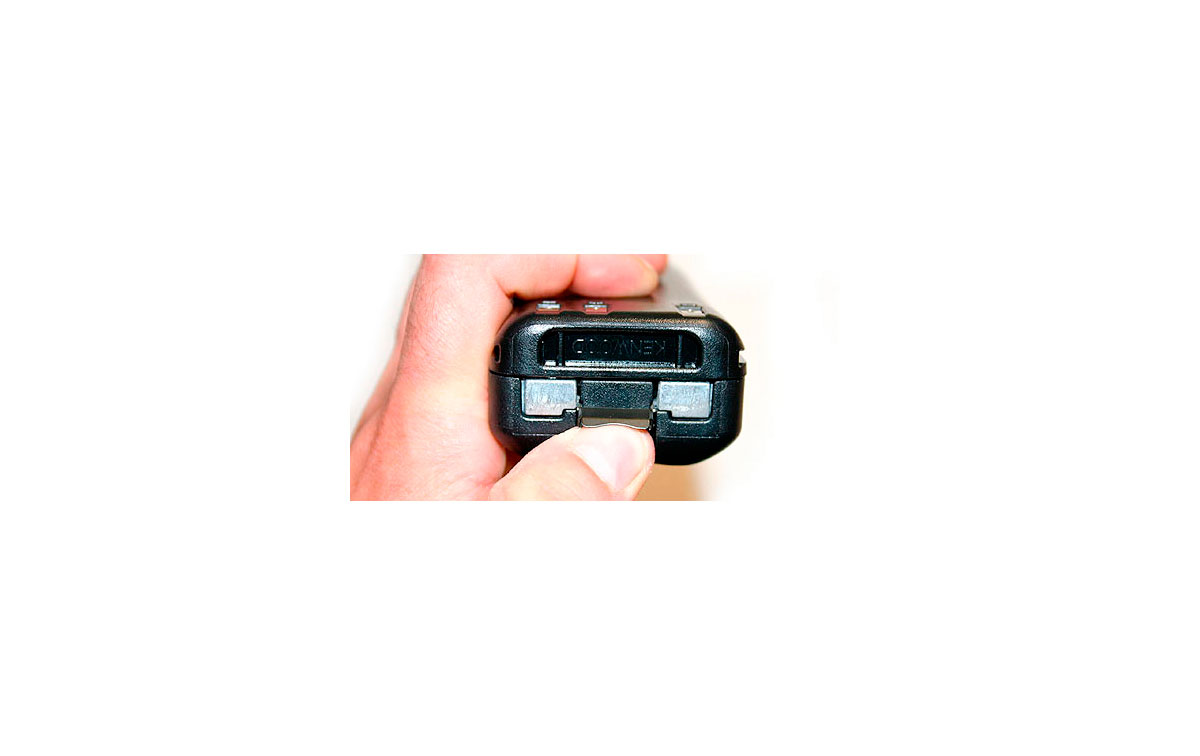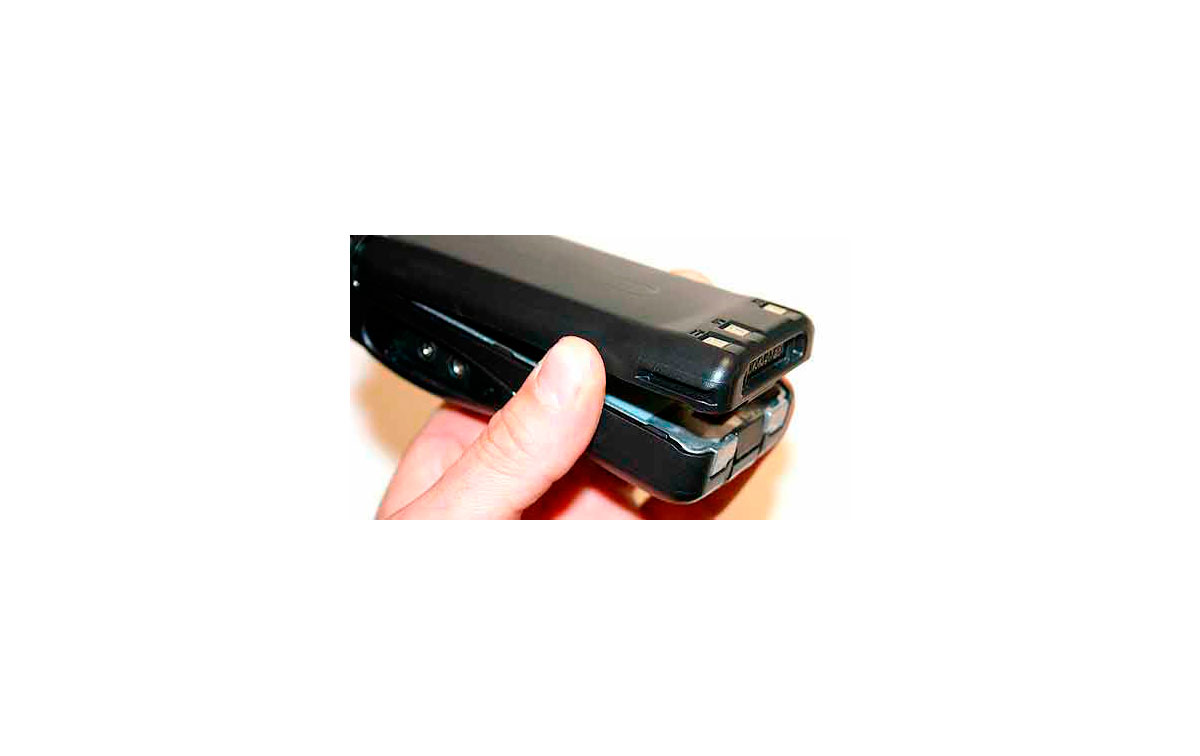 | | |
| --- | --- |
| | |
| Led illuminated in red is in charge | Led lit green end load |
Renews Kenwood TK 3301 TK 3301 ProTalk the current enhancements have been added and innovative features. The renewed TK 3301 transceiver is presented as an even more compact and robust than its prececesor.
It is compatible with the TK 3101 and TK-3201 and all PMR 446 walkie.
FEATURES 16 CHANNELS (8-CHANNEL FREQUENCY ACCORDING TO pmr446) 500MW POWER, AND DTS CTCSS, VOX CONTROL CHANNEL SEARCH USED CONNECTION FOR MICRO-Wired Headphones
LITHIUM Battery (7.4 v 2000mah.) Fast charger included with the walkie.
| | |
| --- | --- |
| | FEATURES |

16 Channels
The ProTalk ® offers 16 channels, each of them can

be programmed by the user in one of the 8 frequencies PMR446 pre-stored, the voice-guided programming synthesized.


Signaling
The analog sub-audible tone or QT

DQT digital voice traffic removes unwanted and provides groups work on shared frequencies or radio systems. The system programming by voice guidance synthesized allows the user select from a list 38 pre-stored ringtones QT / DQT tone or not.


The PMR446 service is a voice communication system of short-range unlicensed featuring eight RF channels that are compatible for use across Europe. Each RF channel can be assigned a key tone Quiet Talk (QT) (Conversation silent) to eliminate unwanted signals. This helps minimize interference from other users and they will hear the audio if your radio receives a signal with the incorrect tone key. The ProTalk also has a channel selector button 15 positions can be programmed with any of the eight RF channels. QT eight keys are stored presets per channel,
Compatibility and continuity
Thanks to the 8 pre-stored frequencies and QT tones and 38 DQT tones, the ProTalk ® can operate in the same channels and codes of tones than other brands. So choosing the compact Kenwood ProTalk ® does not collide with any of their previous investments in equipment PMR446 radio.


Pack u201Ctodo included%% u201D
The ProTalk ® is ready for immediate use after purchase. Supplied with all necessary accessories, fast charger and Li-ion battery KNB-45L, extra capacity (2000mAh). Also included belt clip.


Long battery life
The battery that is included is the KNB-45L (2000mAh) and offers up to 20 hours of operation.


Range of 5km (3 miles)
The new ProTalk ® offers 0.5 W of power emitted and allows direct communication radio radio on the same frequency (single) for distances up to 5km *.
* The distance range depending on terrain, obstacles and other conditions


Improved audio
The laptop may have to work in noisy environments, so the audio frequency curve of the new ProTalk ® has been designed to optimize communication. In addition, the 32mm-diameter speaker delivers up to 500mw, ensuring high and clear communications.


Other Features
% u2022% u2022 Scan Channel confirmation mode Num Lock% u2022% u2022% u2022 voice masker tones alert% u2022 TOT: limiter channel occupancy time% u2022 Low battery warning


Compact design, intuitive operation
The new ProTalk ® is an industrial design worthy of winning - very functional and robust and stylish enough to work at home, in the lobby of a hotel or restaurant. Every detail has been carefully designed. Its smooth curves and provide a comfortable ergonomic grip and slip the channel selector ensures a good grip for a secure channel selection.


Cast-aluminum chassis

The cast aluminum chassis provides exceptional strength. This feature, combined with the design of underwater case and shock protection or fall says the ProTalk ® provides years of reliable use. This rugged radio is built to handle all the bad weather. In fact, the new ProTalk ® meets and exceeds the stringent standard of protection to

IP54/55

dust and

rain,

and

U.S.

environmental standards

MIL-STD 810 C,"C and F,

including severe rain u201Cblowing test%% u201D .
8 channels of RF and 16 simplex
10 Call Tone
Battery saving function.
Low battery warning, red light flashes and beeper
Battery life 16 h.
Litio.2000 mAh Battery KNB 45L.

VOX system of walkie voice activation.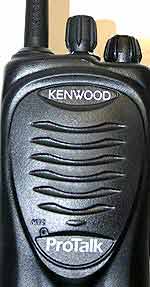 Timer Time Exceeded
When it reaches the limit of continuous transmission of 1 minute, the timer automatically switches the time exceeded ProTalk at reception. This limits the transmission time of each unit to help reduce channel congestion and conserve battery power.

Battery Save


This feature automatically puts the receiver into "sleep mode" to conserve energy when it has been in standby mode (no transmission or reception) for 10 seconds.

Low Battery Alarm
Alerts you when the battery is recharged by a flashing red LED indicator.

Aluminum frame


By providing aluminum casting injection molding, the Kenwood ProTalk meets military standards for reliable performance in harsh working environments.
The aluminum frame injection molding provides exceptional strength that, when combined with the design of rugged, sealed, allows the ProTalk provide years of reliable use. The ProTalk also meets the environmental specifications MIL-STD 810 C,"0and E on vibration, shock, humidity, dust and light rain. Besides being extremely durable, the ProTalk also has adequate measures. Take the ProTalk in your pocket or belt and barely notice because it's so small and lightweight