! SPECIAL SUV 4X4! HIGH POWER 65 W.
Luthor TLM-202 KIT-2




KIT 2 LUTHOR TLM 202 Mobile VHF 144-146 Mhz. Mobile VHF 144-146 Mhz. BM-90 MAGNET BASE ANTENNA KILO 50
Broadcast High power 60 watts / 25/10 w.
Mobile VHF Transmitter with 200 memories, CTCSS / DSC etc.
Scrambler features offer extreme privacy to the user because it distorts the sound in a way that makes it impossible to understand the conversation.
The large LCD display allows us to view smooth information concerning the use or channel frequency, undertones, deviation, etc..
Microphone with DTMF keypad.
Compander function
function scramble has 1 SCRAMBLER (1 codes encryptación). The code encryptación offer extreme privacy to the user because it distorts the sound in a way that makes it impossible to understand the conversation .



Manual PDF TLM-202 station Luthor see >>>>>>>>> here <<<<<<<<<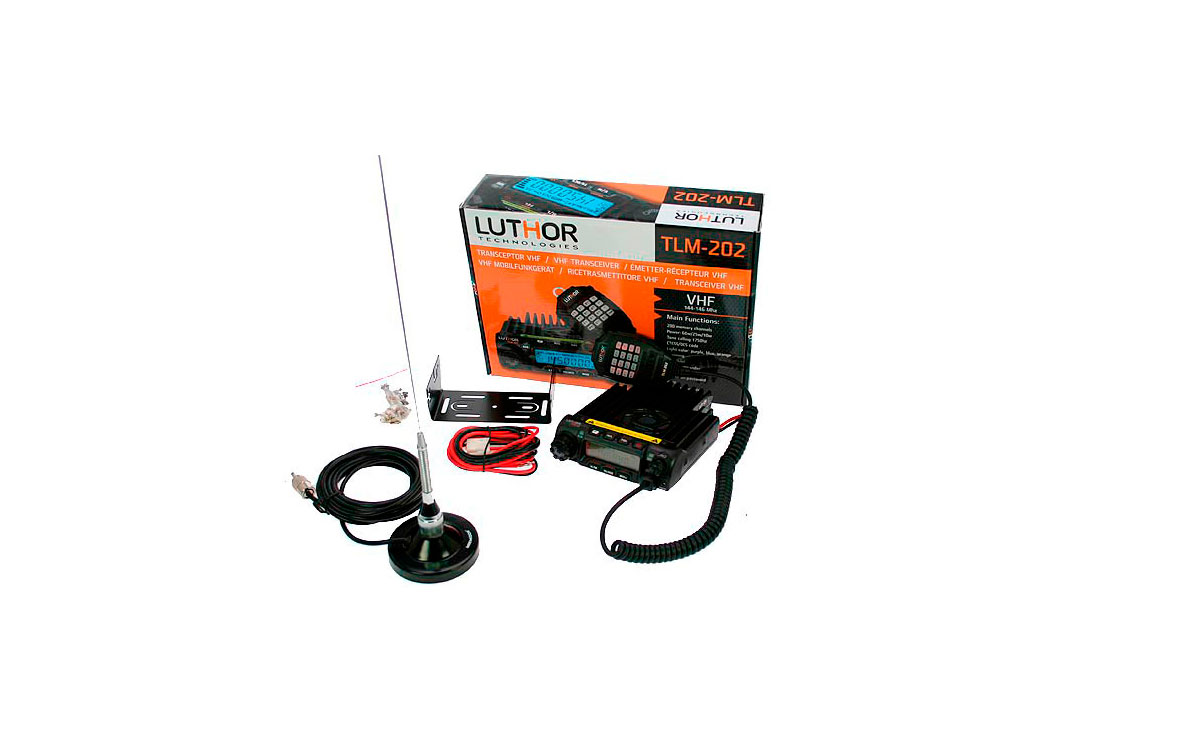 Another important advantage of Luthor TLM 202 , is supplied with the DTMF microphone, this gives us direct access to frequencies, DTMF dialing tones .
Kit Contents
1 Issuer Luthor TLM-202
1 Microphone with DTMF
1 Support Mic
1 Power cord with fuse holder
1 Angle to hold station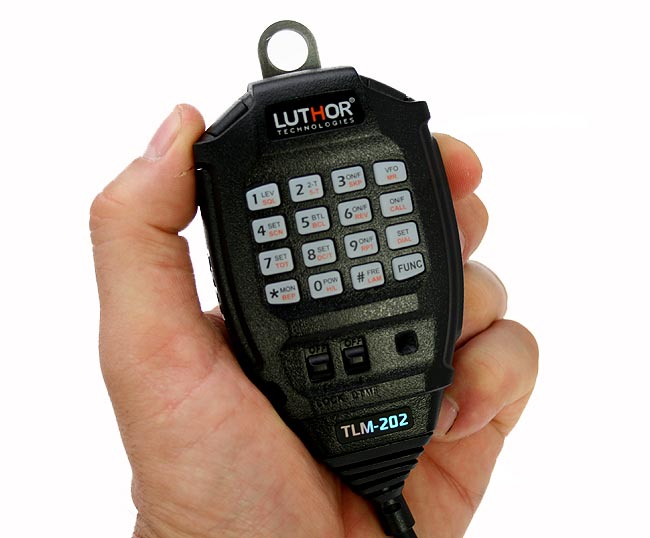 ! 2 METER ANTENNA VHF 136-174 MHZ

ref: Myrmidon KILO-50V

Myrmidon KILO-50V

Antenna! VHF mobile dock MAGNET BASE 9 CM.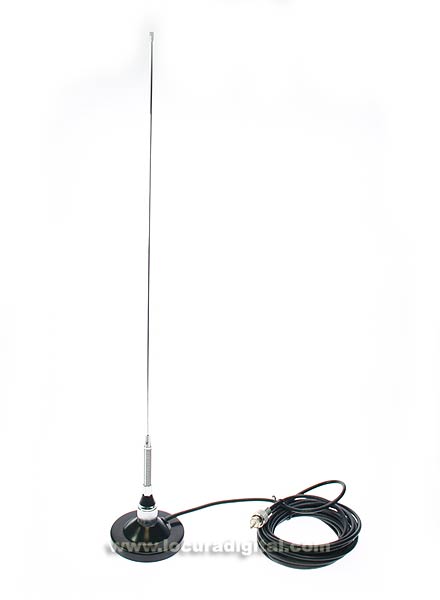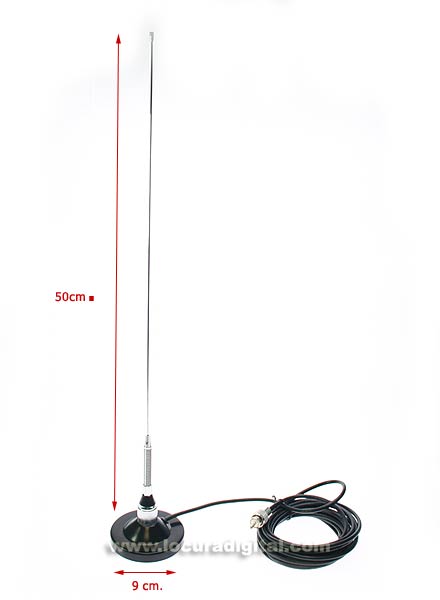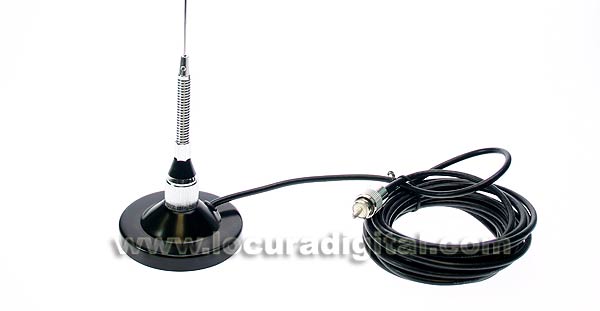 Action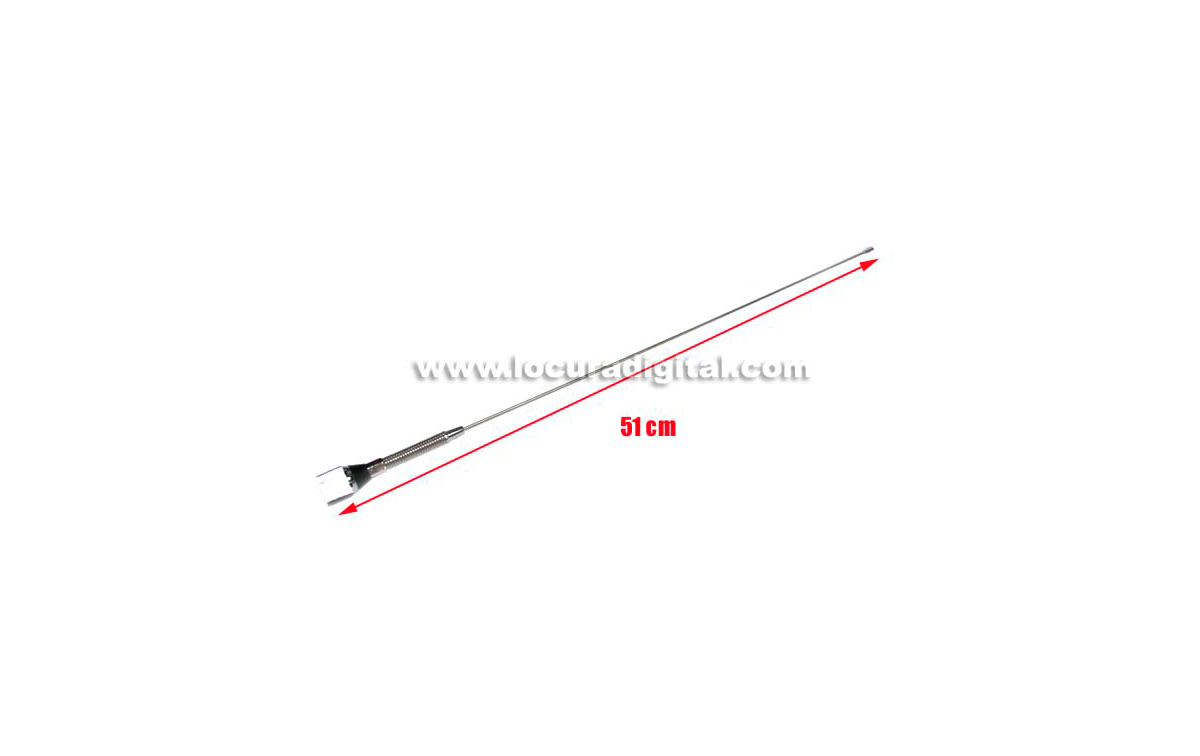 connector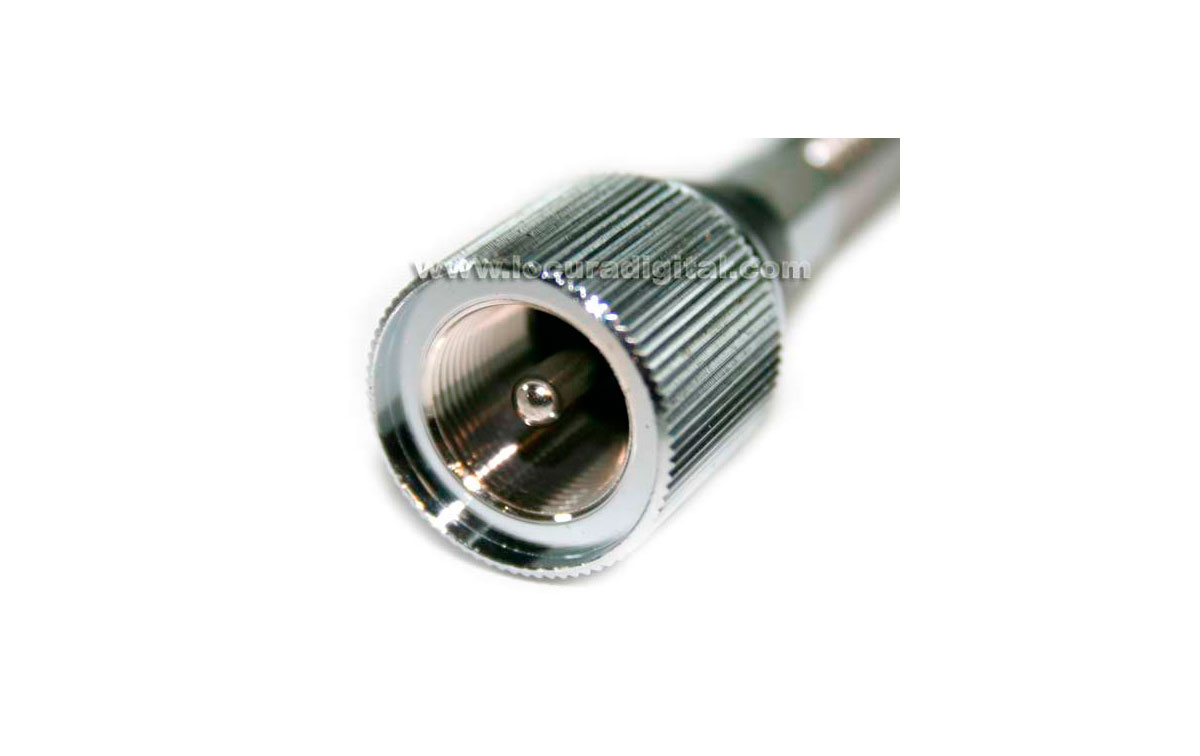 magnetic base 9 cm. 4.5 mts. PL259 RG-58
Magnetic Base with 4.5 meters of RG58 special cable to radio with PL connector MALE at the cable end and PL SOCKET on the magnetic base diameters of the base 9 inches
Features
Mobile VHF 144-146 MHz

Maximum Power: 60 W

Selectable 3 levels 60/25/10 watt

200 Memoirs

Scrambler

Feeding 13, 8 v

.

Step frequency 5kHz / 6.25 kHz / 8.33 kHz / 10 kHz / 12.5 kHz / 15 kHz / 20 kHz / 25 kHz / 30 kHz / 50 kHz

Channeling 25 kHz / 20 kHz / 12.5 kHz

Key Lock

Scanner Frequencies

PC Programmable
Approximate Dimensions: 145 mm (25 mm X 195 mm X
Weight 1,250 kg with Cable. microphone