| | |
| --- | --- |
| | DESCRIPTION OF THE PRODUCT |

ref: 1750000110
1750 000 110 Suitcase of Black protection, with foam WITH WHEELS


Resistant, it suspends to to water and the dust, resistant to chemical substances and the corrosion. These plows some of the particularitities of this Peli suitcase that offers Total for Protection its equipment. Structural It is made in ultraresistant copolymer to the impacts, which makes of to her to resistant and lasting product. Their exclusively Ring of sealed of neoprenoof 6,4 mm and closings ABS guarantees to perfect one sealed. Equal It includes to purge valve to the pressures quickly when these vary is equipped with wheels that facilitate to their transport and manipulation. It will sees able to perfectly fit to his equipmentthanks to the HD foam of this suitcase, that prograpevines total subjectionand protection against impacts, vibrations and blows to him. For Itincludes plate his yam, that you will sees able to personalize (theengraving there are an additional COST).

This suitcase there are to code of NATO and there are surpassed test IP-67 (Ingress Protection) and TIES (Association of Aerial Transport). For Unconditional guarantee? always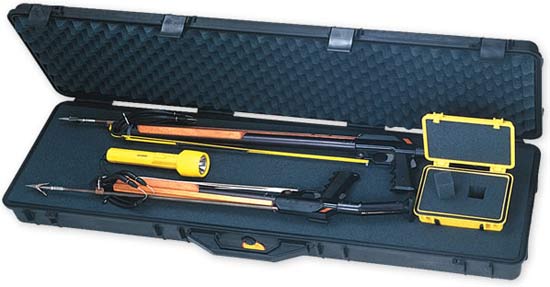 SCOPE OF TEMPERATURES
MINIM

-23ºC

PRINCIPLE

99ºC

DIMENSIONS
INTERIORS

128,3cm x 34,3cm x 13,3 cm

EXTERIORS

134,6cm x 40,6 cm x 15,5 cm

DEPTH COVERS

DEPTH SUITCASE
BOUYANCY
Salt to water fleet with to load of 85,0 kg.
COLORS
Black
Green Military man
ACCESSORIES
#1751 - spare part foam Game (3 pieces)
HOMOLOGATIONS
- Certification STANAG 4280 - DEF STAN 81-41. It pleases to U.S. to communicate to him that all our suitcases (except for the range Micro of You marry) have successfully surpassed to diver extremely demanding tests of vibration, losses temperatures, dry heat and impact. Inaddition, all our suitcases count on the certification of Norms STANAG4280- DEF STAN 81-41. In order to obtain dwells data, his distributor or to supplier póngase in contact with.
- IP67 (Ingress Protection, index 67). It makes reference to the protection against solid particles (first to number) and liquid (second to number). Therefore, 6 piss resistant to dust (being 6 the maximum index) and 7, to the immersion (being the 8 the maximum index, that corresponds to indefinite immersion).