WHS 150 12 Power inverter 12v to 220v
Inverter with a soft start incorporated from 12 direct volts to 230 volts / 50 hz of alternating voltage.
It gives you 220 volts of electricity anywhere. Compatible with solar generator. Easy to install Numerous protection functions. Input of 10-15 volt and output of 230 (+/- 5%). 50 Hz frequency output. Permanent power output of 150 watts, max.375. Battery warning. Connector for cigarette lighter charger. Protected against high temperatures and overloads. CE designation.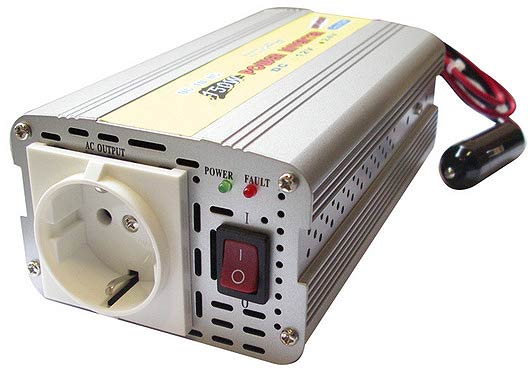 Input of 10-15 volt and output of 230 (+/- 5%). 50 Hz frequency output. Permanent power output of 150 watts, max.375. Battery warning. Connector for cigarette lighter charger. Protected against high temperatures and overloads. CE designation
Contents of the kit
Investor
connection cables and cigarette lighter connector