Sigma 3E145
Manufactured by the prestigious Italian firm SIGMA ANTENNE, this directive antenna type YAGI of 3 elements for VHF frequency 144 146 Mhz. It is made of high quality anticorrosive aluminum.
Its length is 1 meter. Gain: 7 dB. Maximum power: 200W.
Su longitud es de 1 metro. Ganancia: 7 dB. Potencia máxima: 200W.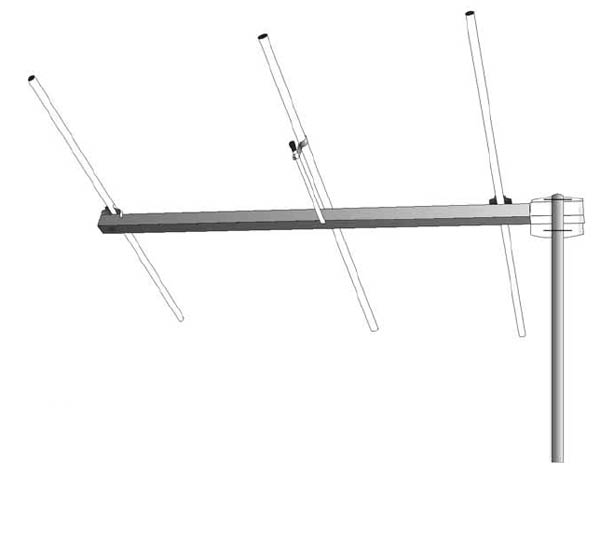 Features