Mirmidon VA1000-IT

Mirmidon VA1000-IT SAI / UPS Uninterruptible Power Supply 1000VA / 550W
Emergency power system with battery in case there are no power supply.
An example for this model: Mirmidon VA1000-IT
A computer with: two 19-inches screens, an standard graphics card, 3 hard discs, a CD / DVD recorder and an scanner; the VA1000-IT can run the computer without the main supply during about 15 minutes, but it will depend on the components that each computer have.

PowerPanel Personal Edition (PPPE) software is a safe shutdown software, easy to use for advanced power management for computers. PPPE is designed for personal computers (PC) and provides a complete power protection solution that uses the uninterrupted power supply (UPS) to control and shut down safely a computer in case of power supply problems.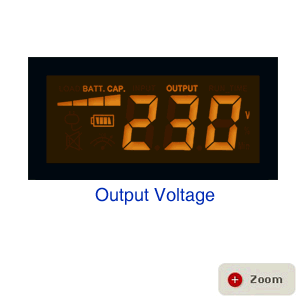 Below are the main PPPE advantages:
Controls at all times the operation of the UPS and the public network supply.
Custom UPS configurations, to control and protect the computer.
Right shutdowns to protect the system and prevent data loss in case of a power cut.

PPPE software consists on the service, the user interface, the system tray, and a power meter gadget. Service communicates with the UPS and gets the status of the UPS and other information. The user interface displays status details and other information of the UPS and allows users to configure the UPS. System Tray indicates whether the UPS is charging or fully charged, using battery power, or communicating properly. The Power Meter Gadget provides users UPS data such as battery capacity, the output load and the remaining operating time. It also indicates whether the UPS is charging or has an overload, using the public network supply or the battery power.
Note: The Power Meter Gadget is only available on Windows Vista and Windows 7.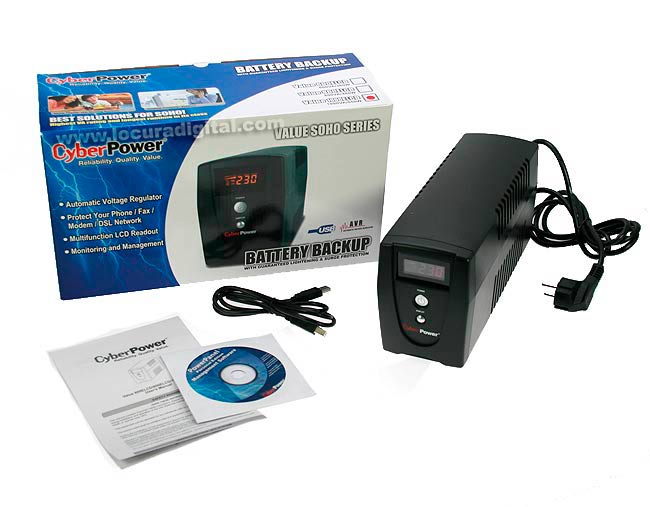 Kit Contents MIRMIDON VA1000-IT
1 UPS VA1000-IT
1 CD SOFTWARE
1 USB CABLE