ENGEL EN1020
ENGEL EN1020 Satellite HD Receiver ANDROID DVB-T2

DVB-T2: second generation Terrestrial Digital Video Broadcasting.
It is the extension of the current standard of TDT. The higher bit rate offered with respect to its predecessor DVB-T, makes it a suitable system for carrying the HD TV signals on the terrestrial television channel offering in practice about 30% more capacity compared to DVB-T.

Android 4.4, Quad Core, TDT2, Full HD, 16GB of RAM, 8GB of ROM, DLNA, XBMC.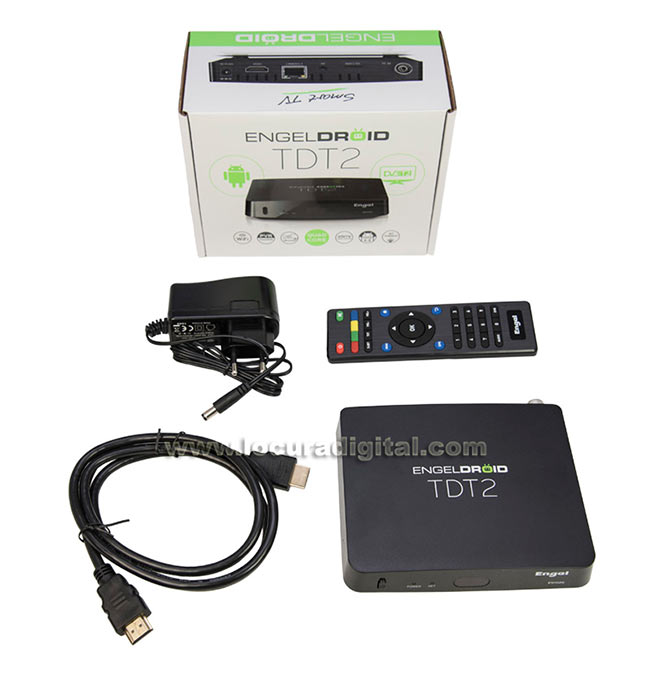 Kit Contents
1 ENGEL EN1020 Receiver
1 Wall power supply 12v.
1 Remote Control
1 Cable HDMI