INTEK AR-109
INTEK AR-109 AIR BAND SCANNING RECEIVER 108-137 MHz
Pocket size digital Air Band Scanning Receiver, specifically designed for monitoring the Air Band and the Aircraft radio communication traffic. This receiver also covers the VHF NFM band used by amateur radio operators, civil services, marine band, etc. and the WFM radio broadcasting band (88-108 MHz).

Rubber touch finish very compact case, only 26 mm width and 102 gr. weight. It includes many features like a large backlighted LCD display with 7-digit full frequency readout, a digital Signal Meter, 99 programmable memory channels and much more! Rechargeable Ni-MH batteries and 230VAC charger included.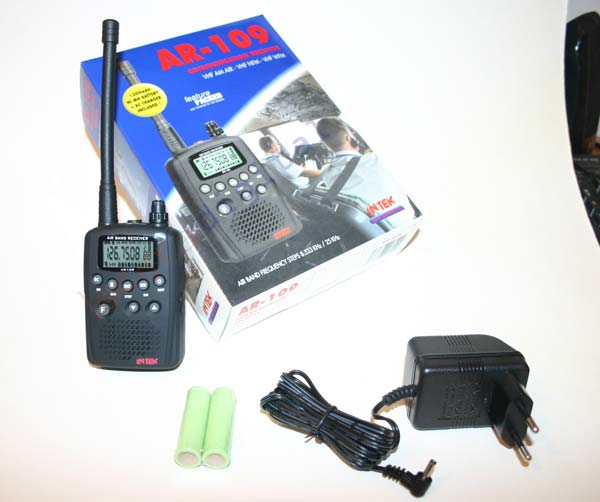 INTEK AR-109
1 AR-109 receiver
2 Rechargeable AA batteries 1,2V
1 Plug-in Charger 230VAC
1 User's manual