MIDLAND BTX1 PRO SINGLE
MIDLAND BTX1 PRO SINGLE Advanced Intercom Bluetooth system plus FM radio with RDS. MOTORCYCLE LOCK FOR FREE!!
Driver-passenger or bike to bike intercom
BTX1 PRO is the ideal system not only for driver-passenger conversations but, from now on, bike-to-bike too. All this in Full Duplex mode, with digital quality, DSP noise suppression system and AGC system (that can be disabled) to control volume automatically according to background noise.?

The range of BTX1 PRO, without any aid (app or other), up to 300m

FUNCTION TALK 2 ALL
Universal intercom
Midland intercoms have two connections allowing it to be used with devices of other brands.

Music Share, FM radio with RDS and 6 pre-set stations, Status voice messages, Vox and voice commands, Connection with 2 mobiles at the same time, Slide fixing, Update using a PC or a mobile with BT Set App for customisable settings.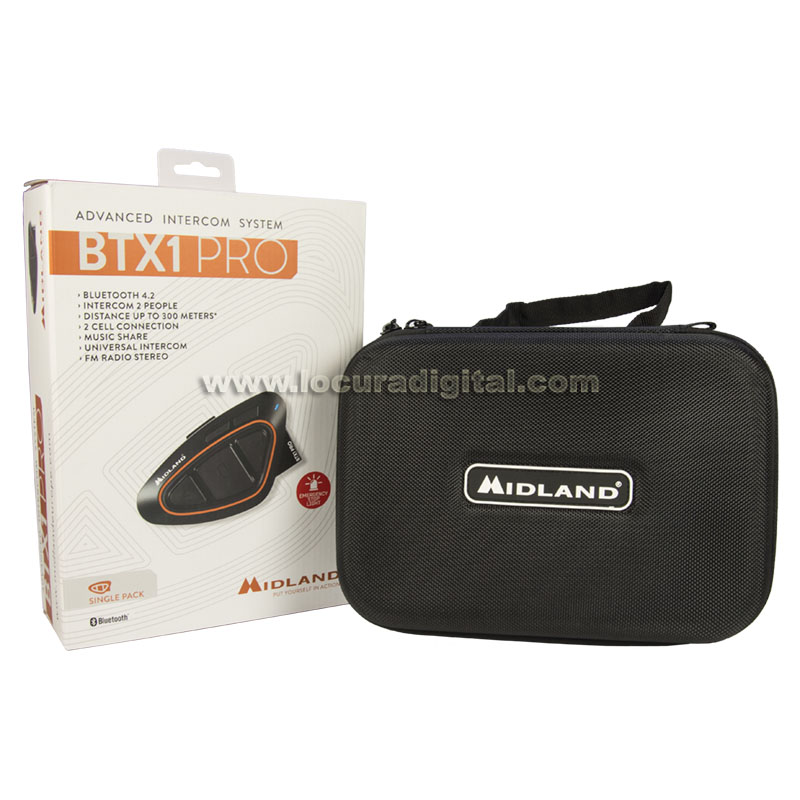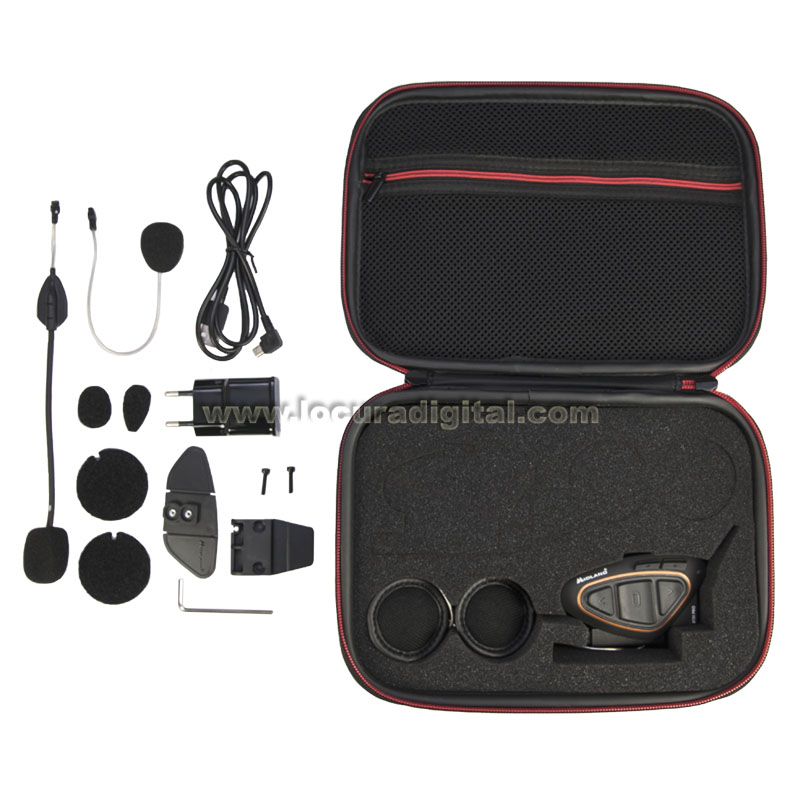 Kit Contents
1 MIDLAND BTX1PRO SINGLE
1 Boom and wired microphone
1 Biadhesive slide-in system for all types of helmets
1 Audio kit with ultra-slim speakers
1 Wall charger with USB cable
MOTORCYCLE LOCK FOR FREE!! Motorcycle Lock with Alarm
Stylishly designed and manufactured with the best materials to prevent corrosion this magnificent lock is equipped with an alarm to foresee situations such as theft and even start the motorcycle with padlocked.
Includes two keys
VIDEO MIDLAND BTSERIES PRO