TREASURE MASTER
TREASURE MASTER PRO White's Metal Detector
resistant to rain! Submersible plate! Super LCD patalla with identification ID 99 scales, up to 8 different audio tones to classify metals
Adjustable volume, light on the screen, more than 20 hours of use from just two AA batteries.
Depth indicator 5 search programs (coins and jewelry, beach, all metal, a lot of junk, and exact location
!
Up to 16 areas of identifying objects and 16 areas to discriminate metals
!
Product description
White TREASUREmaster PRO is a detector multipurpose treasures designed to find gold coins and silver rings and gold jewelry, relics and artifacts, and other valuable treasures were lost or buried. Use this detector powerful on land, on the beach and You enter shallow water with the plate 10 "waterproof DD. Definitely a detector multipurpose royal treasury operating at a frequency of 7812 kHz. The Outstanding performance of TREASUREmaster possible by an amazing smart decarazterísticas amount that help you are only valuable . treasures while discriminate and eliminate waste and find more treasures false signals by not wasting time digging unwanted junk metal.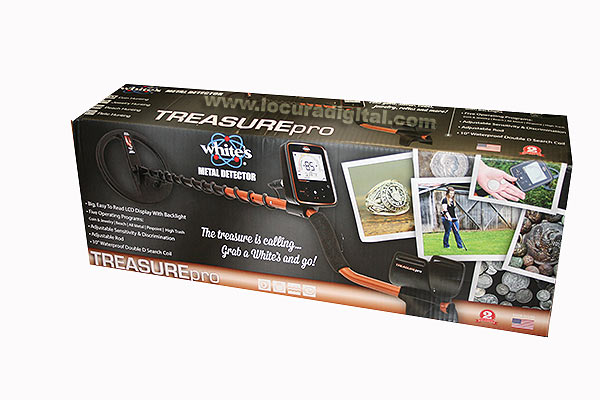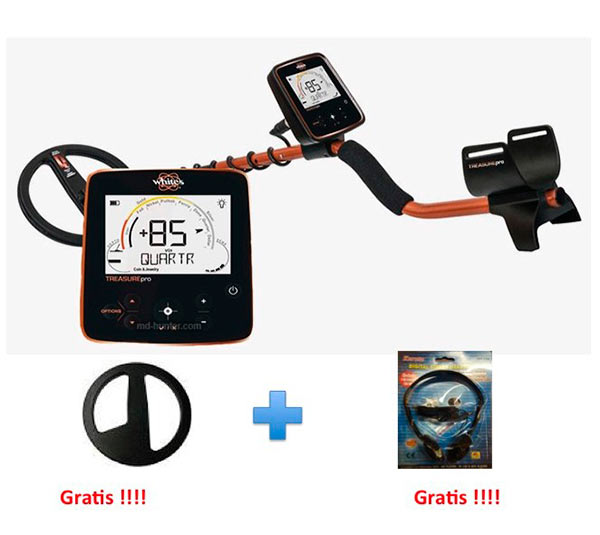 Kit Contents
1 TREASURE MASTER PRO
1 album cover
1 Handset