PRO-POINTER-ATZ-LINK
GARRET PRO-POINTER-ATZ-LINK Wireless 6m submersible manual metal detector, Synchronization with Garrett Z-Lynk wireless receivers with one touch.
Wireless convenience: Listen to detector and locator alarms in your hearing aids, even in noisy environments (beach, windy, congested urban areas, organized searches).
The Pro-Pointer AT provides all-terrain versatility to locate and locate metal targets. It is environmentally protected from the elements and is completely submersible to a maximum depth of 20 feet or 6 meters.
Completely waterproof up to 20 feet, in orange color for greater visibility underwater.
Maximum sensitivity for better detection of nuggets and other small objectives. Choose between three levels of sensitivity.
Quick reset: Pressing a quick button instantly ignores the environment or reduces the detection field for precise location of larger targets. Re-tuning allows the user to do the following quickly:
Reduce the detection field to accurately locate large targets
Ignore mineralized land, wet beach sand, etc.
Help calculate the size / distance of the target
Help identify the edges of a large target
Locate several targets compared to the signal of a large target
Pro-Pointer loss alarm: After 5 minutes without pressing buttons, the Pin-Pointer emits periodic warning sounds.
It turns off automatically after 60 minutes of warning sounds; Save battery
Simple one-button operation to turn on, reset, adjust sensitivity and stealth mode.
Ruler in inches and centimeters molded next to the Pin-Pointer to calculate the depth of the target.
Handle for holding molded rope next to the Pin-Pointer.
New power button easy to operate even with gloves.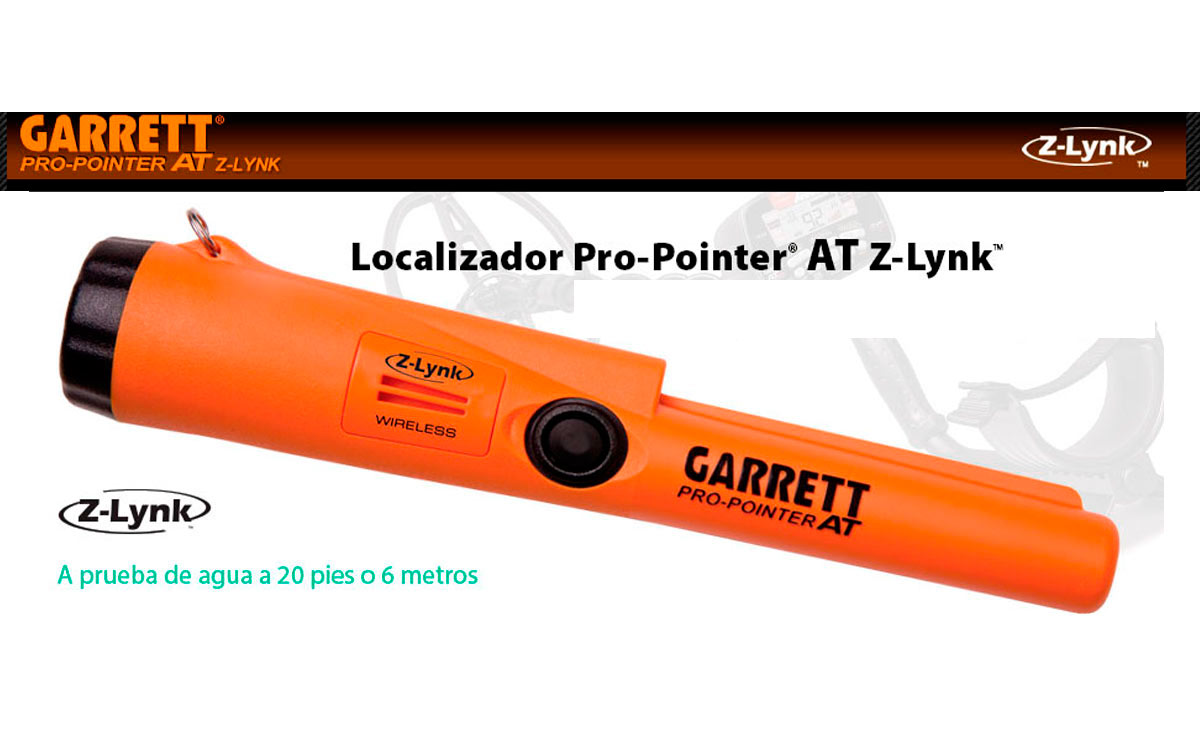 Kit Contents
1 Pro -Pointer ATZ LINK
1 case