ref: GX1100BLACK. BLACK COLOR.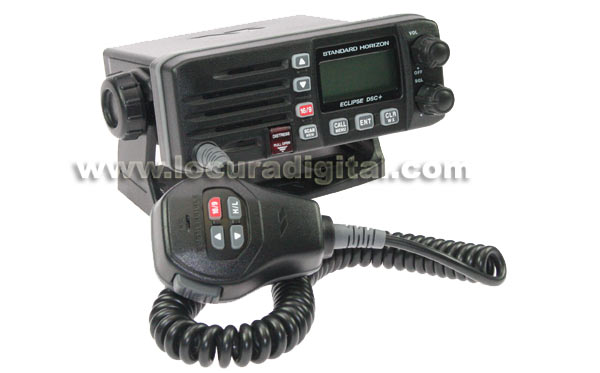 YAESU GX 1100E Standard Horizon. Nautical Station YAESU GX 1100E Standard Horizon. Emisora Nautica

A quality fixed mount DSC VHF radio with a large bold screen giving you all the information you need at your fingertips. Customizable name channel allows you to easily change the name of the channel for greater ease of use and better channel recognition. Position, date and time are also displayed when they are linked to a GPS receiver. Una calidad montaje fijo DSC radio VHF con una gran pantalla audaz de darle toda la información que necesita al alcance de sus manos. Personalizable canal de nombres le permite cambiar fácilmente el nombre del canal para una mayor facilidad de uso y un mejor canal de reconocimiento. Posición, la fecha y la hora también se muestra cuando se vinculan con un receptor GPS.

Select any of the channels you want to scan with the press of a button. Select Dual Watch to analyze your selected channel and channel 16 simultaneously. Similar to Dual Watch, Priority Scan allows the exploration of more than one channel with channel 16.

Seleccione cualquiera de los canales que desea escanear con la prensa de un botón. Seleccione Dual Watch para analizar su canal seleccionado y canal 16 simultáneamente. Similar a Dual Watch, Priority Scan permite la exploración de más de un canal con el canal 16.

When they are linked to a GPS, their position is displayed on the LCD screen. This position makes sharing information with other ships or the simple coastguard if you have an emergency. Speed ??above ground and Course above ground are also shown to keep you going. The dedicated DSC DSC distress request button automatically transmits a distress call to all vessels equipped with DSC VHF within its range. When they are linked to the GPS position it is also transmitted to help the rescue services.

Cuando se vinculan con un GPS, su posición se muestra en la pantalla LCD. Esta posición hace que compartir información con otros buques o de la guardia costera sencillo si se tienen una emergencia. Velocidad sobre tierra y Curso sobre tierra también son mostradas para que se mantenga en marcha. El botón dedicado de solicitud de auxilio DSC DSC automáticamente transmite una llamada de socorro a todos los buques equipados con DSC VHF dentro de su gama. Cuando se vinculan con la posición GPS es transmitida también para ayudar a los servicios de rescate.Easily share position information with other ships equipped with DSC using the position request and the position of sharing functions. With the push of a few buttons you can request the position of another vessel, or simply send the information of your position to the vessel you have selected.

Compartir fácilmente la información de posición con otros buques equipados con DSC utilizando la solicitud de posición y la posición de compartir funciones. Con el empuje de unos pocos botones puede solicitar la posición de otro buque, o simplemente enviar la información de su posición al buque que haya seleccionado.Includes:

Incluye:1 Nautical transmitter 1 Handheld microphone

1 Power cable

1 Radio station holder 1 Micro support
Mounting screw set
1 Cable alimentación
1 Soporte para emisora
1 Soporte para el micro
Juego de tornillos para el montaje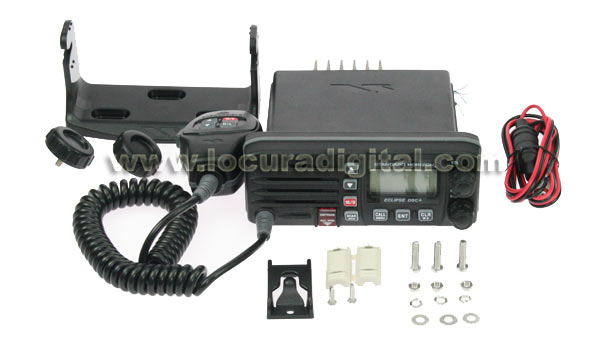 MAIN CHARACTERISTICS:

CARACTERISTICAS PRINCIPALES:Alphanumeric LCD Water resistant

Rugged construction

DSC signal request and sending functions compatible with GPS Chart Plotters STANDARD HORIZON (GPS Marine charts / maps) Direct access buttons to channels 16 and 9
On-screen information on the Navigation when we connect the optional GPS.
Construccion robusta
funciones de requerimiento y envío de señal DSC compatible con los GPS Chart Ploters STANDARD HORIZON (GPS Gráficos concartas marinas/mapas)
Botones de acceso directo a canales 16 y 9
información en pantalla sobre la Navegación cuando conectamos el GPS opcional.