HKCA35-NCMH

Coaxial DC lightning protector at 500 Mhz Maximum power 400W. The coaxial lightning surge protector protects your valuable communication equipment from lightning strikes. The lightning protector is the element that prevents electrical discharges from storms from entering the installation and reaching the installed elements, for example mast amplifier, power supplies, radio station, etc. The arrester absorbs the electricity and diverts it to ground.
The ground cable with a minimum section of 3 mm is recommended.
Note: If it is installed outside, place it in a place protected from the rain.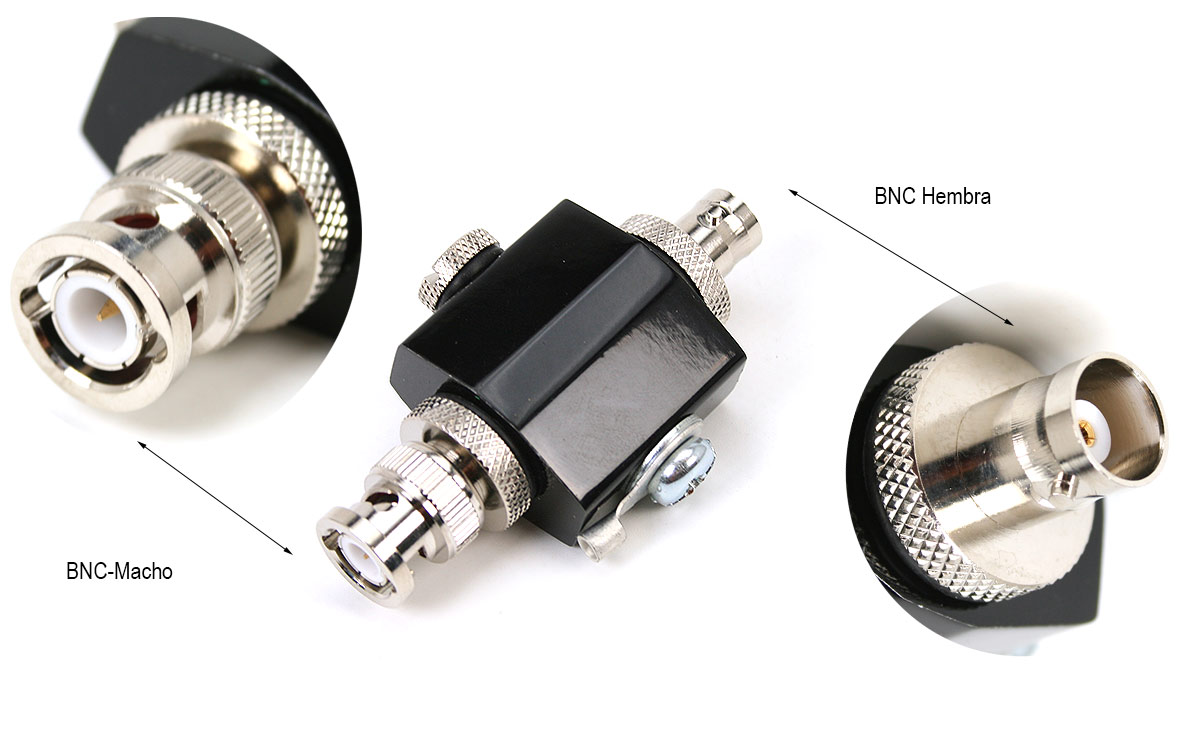 kit content