KENWOOD WD-K10BS
KENWOOD WD-K10BS DECT base station
Featuring audio-in/out terminals, the KENWOOD WD-K10BS base station can also be used outdoors.
Digital communication for 10 people.
The WD-K10 Series is KENWOOD's DECT Intercom System, offering simple, full-duplex hands-free, simultaneous two-way communications. It can significantly ease day-to-day operations with conversational staff contact & coordination anytime, anywhere – indoors and outdoors.
Transceivers not included.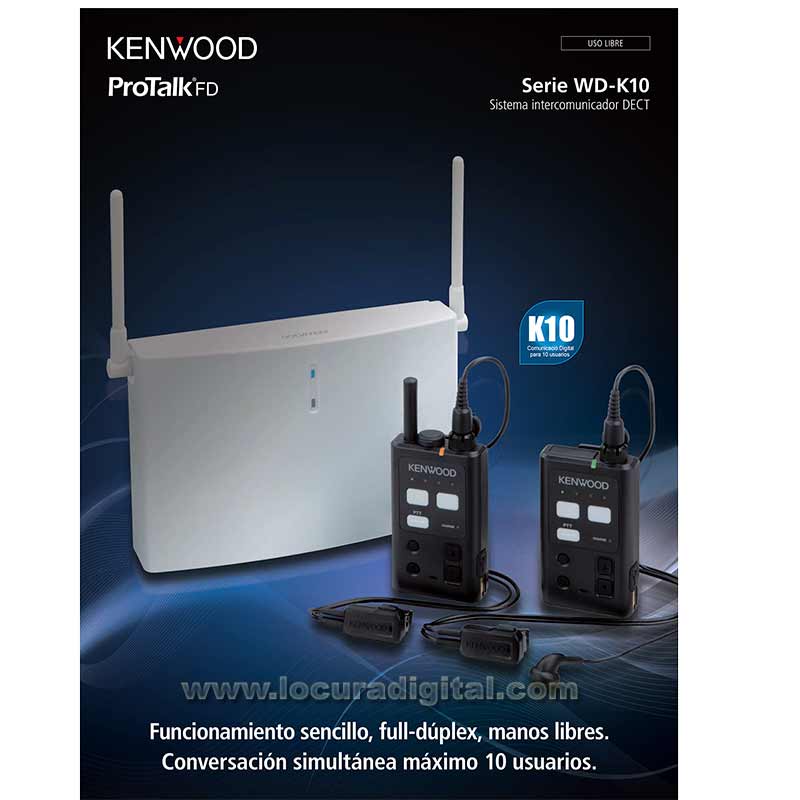 Kit Contents
1 KENWOOD WD-K10BS base station