YAESU SM-5000
YAESU SM-5000 Matching station monitor with stereo speaker system (optional for FTDX-5000)
The SM-5000 Matching station monitor is included with the FTDX-5000MP and FTDX-5000D models. A complete stereo speaker system with superb audio quality, will enhances you radio listening! The SM-5000 also displays the same spectrum scope with LBWS function as the DMU-2000. The responsive, high-resolution spectrum scope lets you watch activity on the band.
The SM-5000 station monitor provides a visual display of the VFO-A band spectrum. Both strong and weak signals are clearly depicted. The integrated stereo speakers provide comfortable receiver audio.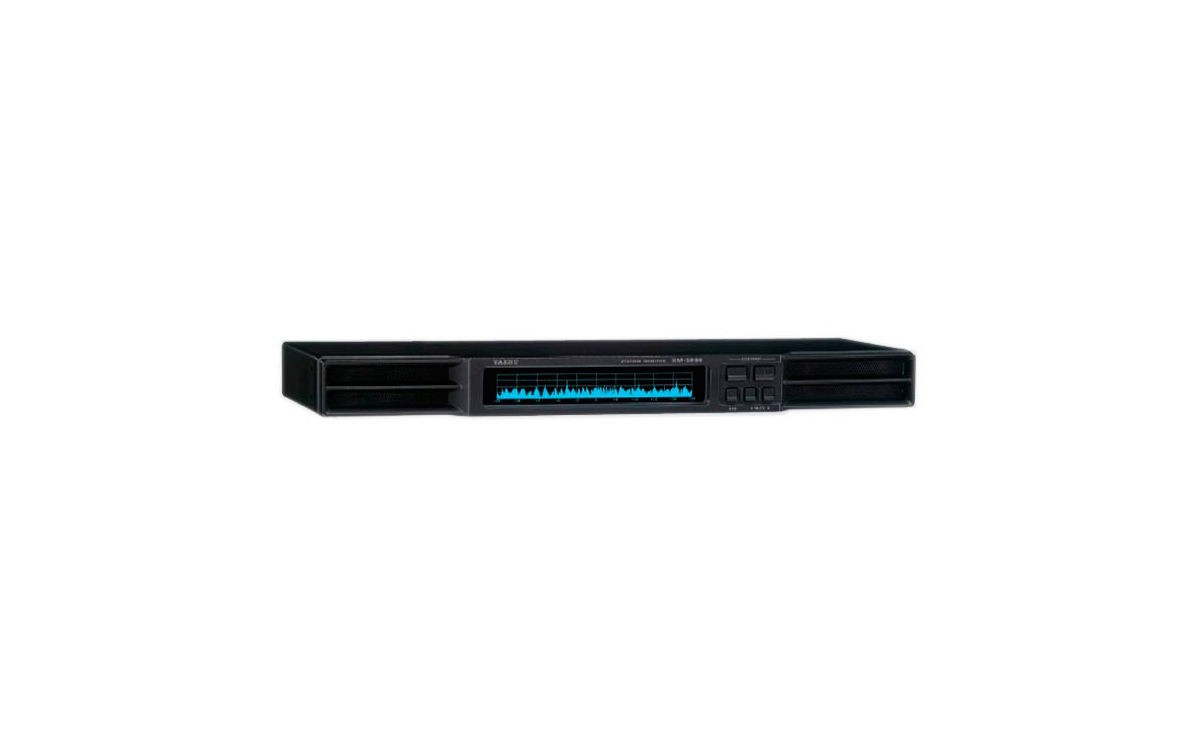 Kit Contents
1 YAESU SM-5000 station monitor
1 DC Power cable
1 Mini-DIN cable
1 V-AF cable
1 Side Plate-L
1 Side Plate-R
1 Screw
1 User's manual