ENTEL DT-953
DT-953 ENTEL Walkie Talkie PMR-446 Digital - Analog Free Use ATEX regulations

DT-953 ENTEL PMR-446 Digital Walkie Talkie - ATEX Free Use Analog.
16 analog channels and 16 digital channels
Analog - Digital is the latest addition to our range of Intrinsically Safe radios. The robust dtex provides exceptionally high audio, along with exceptional audio clarity and ergonomic controls are specifically designed for gloved manual use. Fully submersible dtex can depend on to withstand the most extreme and hostile environments.
Intrinsically Safe
ATEX IIC approval - The DT900 series of certified laptops
ATEX complies with IIC T4: the strictest ATEX certification according to EU directive 94/9 / EC.
Commercial grade construction
Digital and analog modes
Excellent reach and performance
Crystalline audio
High contrast white in black OLED
Simple programming application for the end user
Wide range of approved accessories
Support third party BA kit
Audio accessory optimization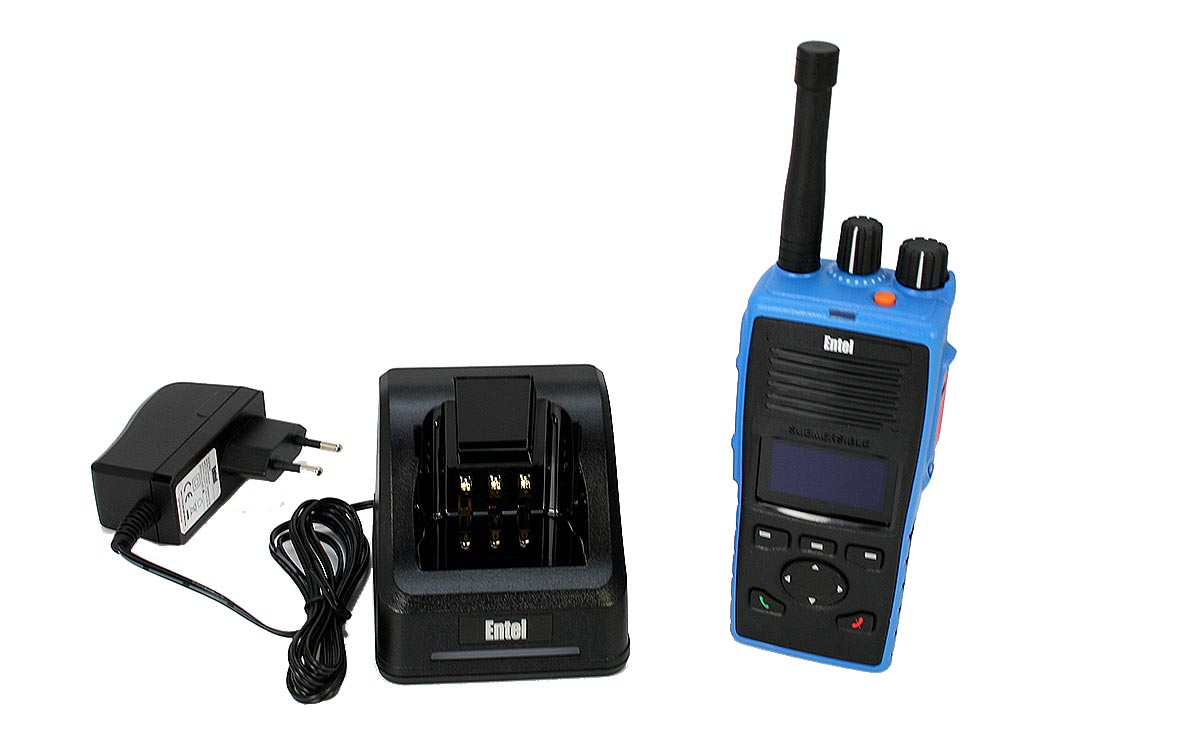 DTEx radios use analog and digital DMR technologies. The support of both technologies guarantees compatibility with existing analog radio systems and a simple migration roadmap to the numerous benefits of digital communications.
Main Features
Commercial grade construction
IP68 submersible
Digital and analog modes
Impressive range and performance
Crystalline audio
High contrast OLED screen
Simple programmer APP for end user
Wide variety of approved accessories
Supports third party BA kits
Optimization for audio accessories
Kit Contents
1 Walkie DT-953
1 1800 mAh lithium battery ref.CNB950E-V2
1 Belt Clip
1 smart charger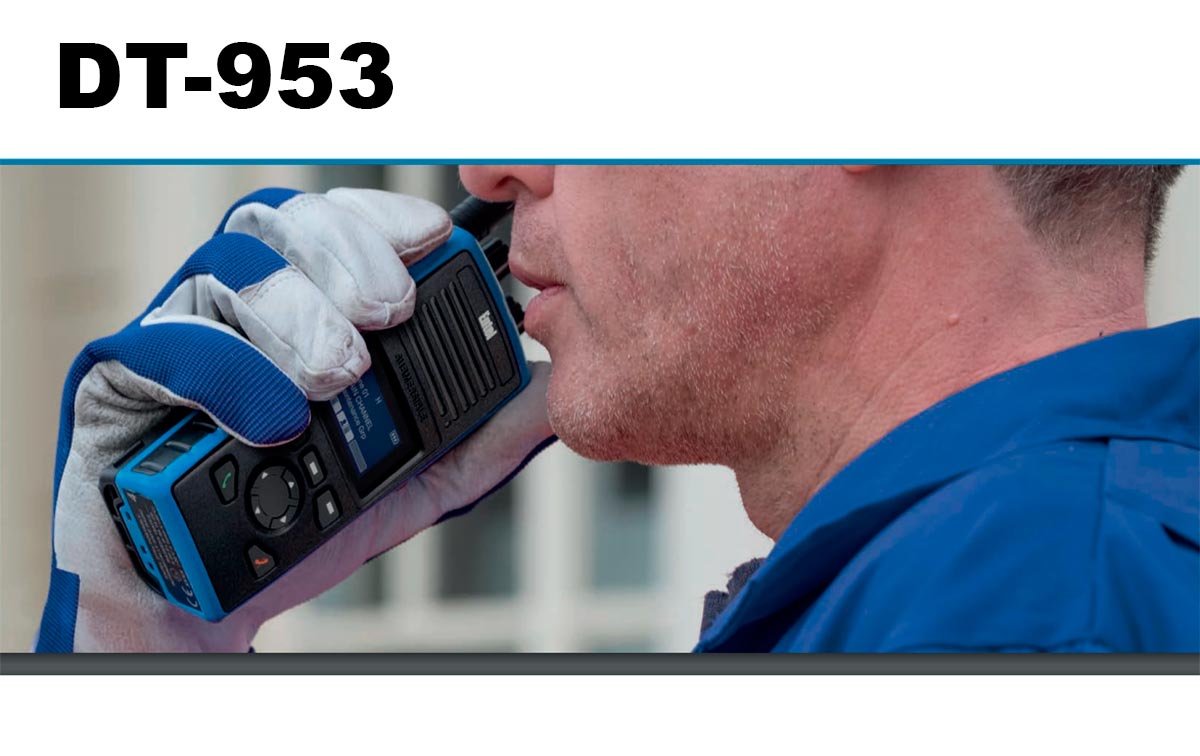 IP68 Submersible underwater at 2 meters deep for 4 hours
The DTEx series offers the highest submersibility index in the market.
This protects against corrosion, resisting total immersion in water at a depth of 2 meters for 4 hours to protect against possible hazards that may appear in humid environments.