COBRA MT148K
COBRA MT148K - A PAIR OF FREE USE PMR446 WALKIE TALKIES


Communicates with all other PMR446 radios.
Compact design with an extended range up to 3 km.
Roger beep - Confirmation tone indicates to others it's clear to talk.
Power saver circuitry - Unique circuit extends battery life when not transmitting or receiving.
Call Alert - Provides a recognizable alert for incoming calls.
Batteries not included.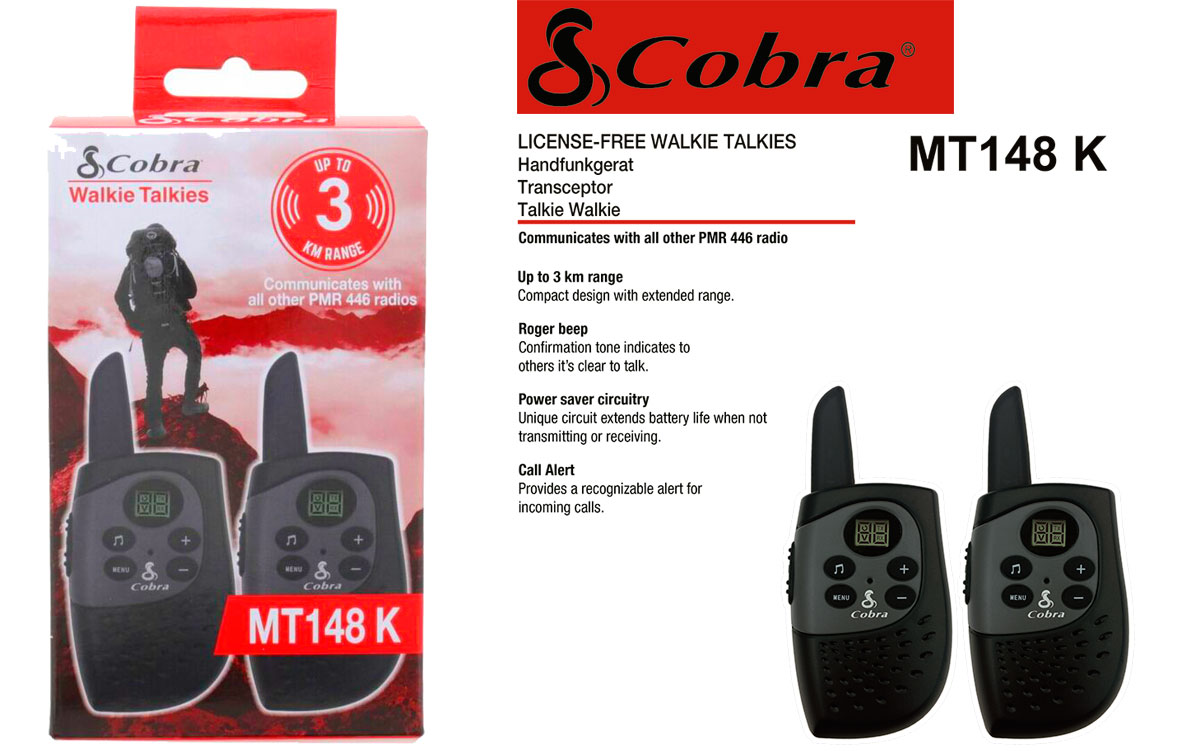 Kit Contents
2 COBRA MT148K WALKIE TALKIES
2 Belt clips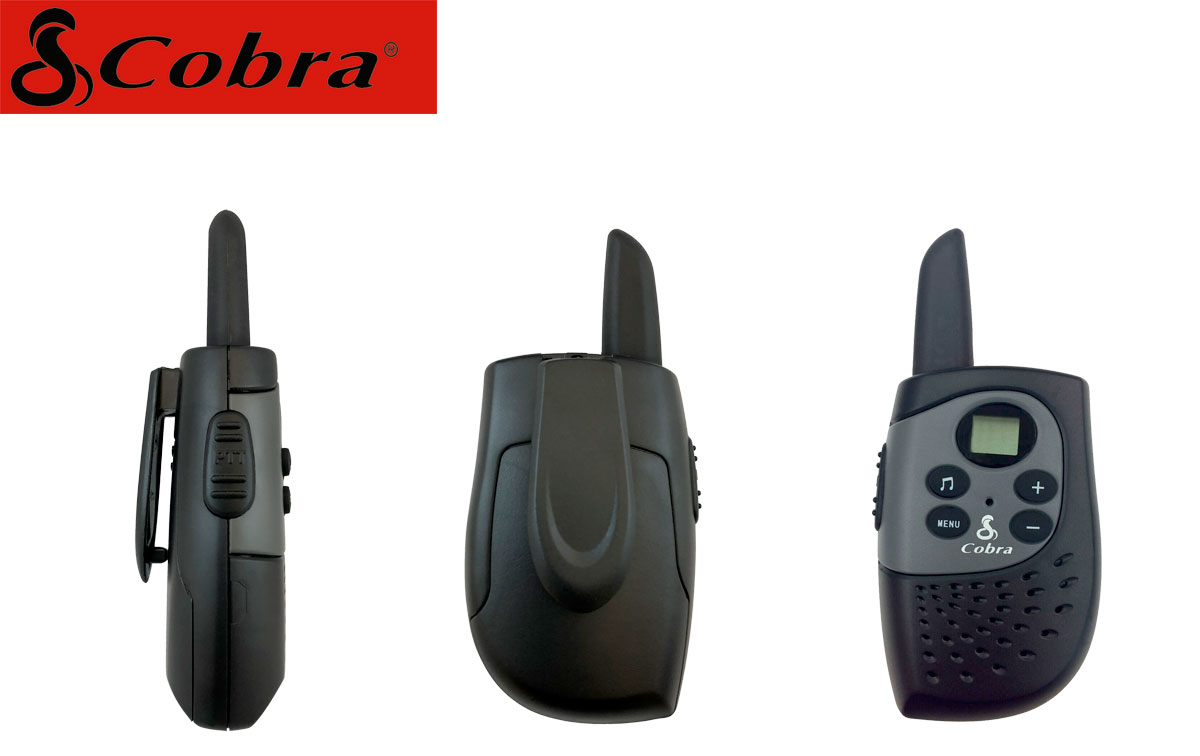 Features
8 PMR Channels
Up to 3 km Range (Depending on terrain and conditions)
Working temperature: -20ºC to 55ºC
Backlit display
Power: 500 mW
Roger beep
Call Alert
Communicates with all other PMR446 radios
Power source: 3 AAA-sized batteries
Dimensions: 114 x 54 x 35 mm
Weight: 70 g each walkie
Frequencies:
1 446.00625MHz
2 446.01875MHz
3 446.03125MHz
4 446.04375MHz
5 446.05625MHz
6 446.06875MHz
7 446.08125MHz
8 446.09375MHz