MIDLAND D200
MIDLAND D200 Analog / Digital PMR446 free use handheld
This innovative device allows you to communicate using two different protocols: DPMR446 and PMR446. Digital technology offers important new features; the first one: it improves communication quality, much clearer than the analog system. In addition, the digital audio processor reduces significantly the sensitivity to noise and interferences. Being new to the market, the digital bandwidth is less congested than the analog frequencies.
There are double channels (16) than in a classic PMR446, with 8 analog and 8 digital channels.
This feature allows you to make both individual calls and group calls. In particular, the D200 comes with 3 customizable buttons that can be used for three types of calls - standard, individual and group. In addition, a powerful digital encoder will protect your communications from unwanted listeners ensuring a maximum privacy.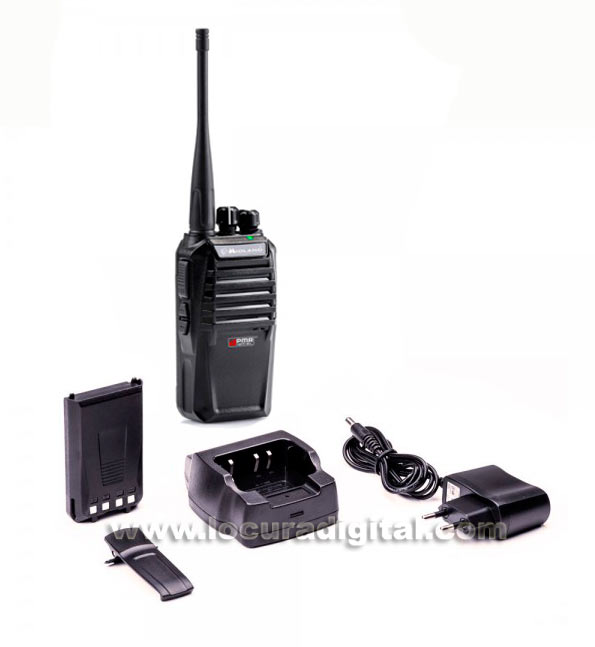 Kit Contents
1 Midland D200 handheld
1 1800mAh Li-Ion battery
1 Belt clip
1 Intelligent Desktop Charger