MIA-120-M6
Micro-speaker for Motorola Tetra. High quality professional microphone-speaker with PTT button. It incorporates 3.5mm connection for external earphone.
The extra resistant housing of this microphone combines perfectly with its rotating steel clip, making the MIA120 an accessory prepared to withstand the toughest work circumstances. The 5.5 mm PU cable of this microphone incorporates a spiral part for greater comfort of movement and to guarantee maximum resistance against pulling. Valid for walkies MOTOROLA TETRA MTH-500, MTH-650, MTH-800, MTH-850, MTP-850 (Attention: NOT VALID for model MTP-850S, only for MTP-850 without the "S"). Curly black cable and Conecor with fixing screw.
External headphone connection type ref. PIN09AS and PIN10AS
Note: The earpiece is not included with the microphone.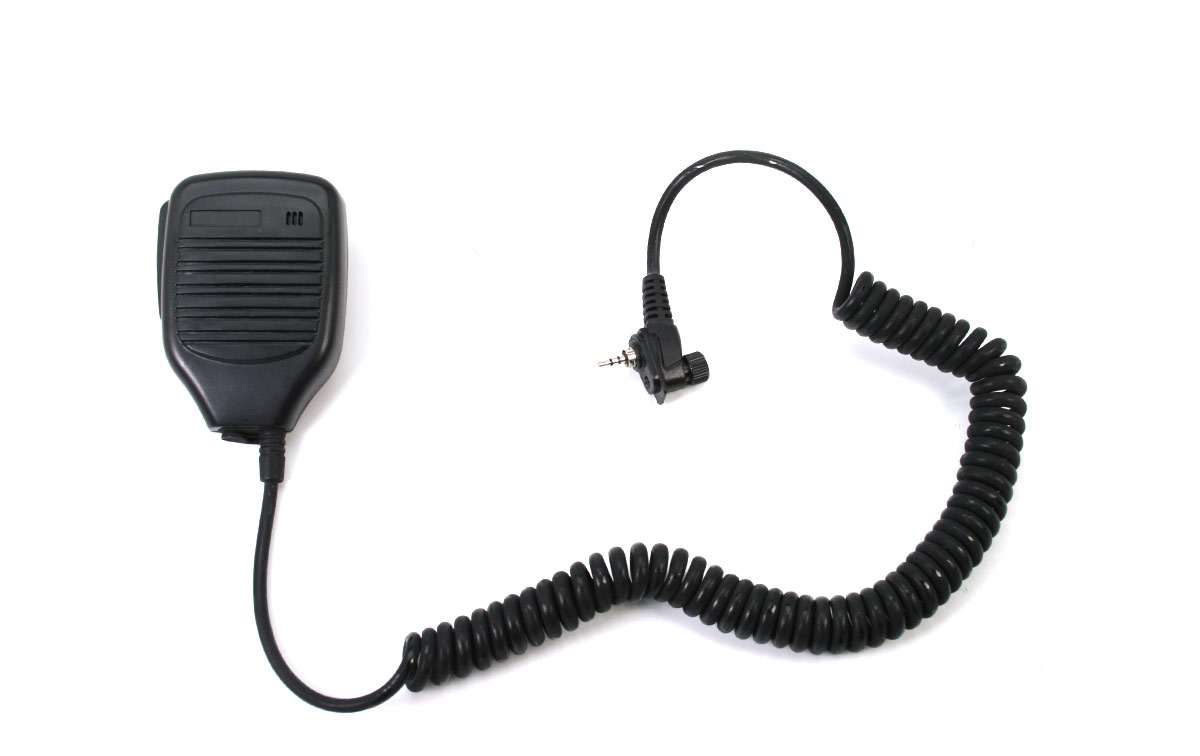 kit content