VUM201 SMA
VUM201 SMA Mini Magnetic SMA Connector Antenna
Mini Magnetic Antenna Bibanda VHF / UHF, 144/430 Mhz. With cable of 3 mts. RG 174 and SMA connector.
Antenna's length 38.8 cm. Diameter of base magnet 3,3 cm.
This antenna of small dimensions, incorporates a powerful magnet, which allows its rapid placement on a metallic chassis. Its gain is 2.15 dB and the maximum power is 25 watts, ideal for walkie talkie. SMA Connector
Su ganancia es de 2,15 dB y la potencia máxima es de 25 watios, ideal para walkie talkie. Conector SMA.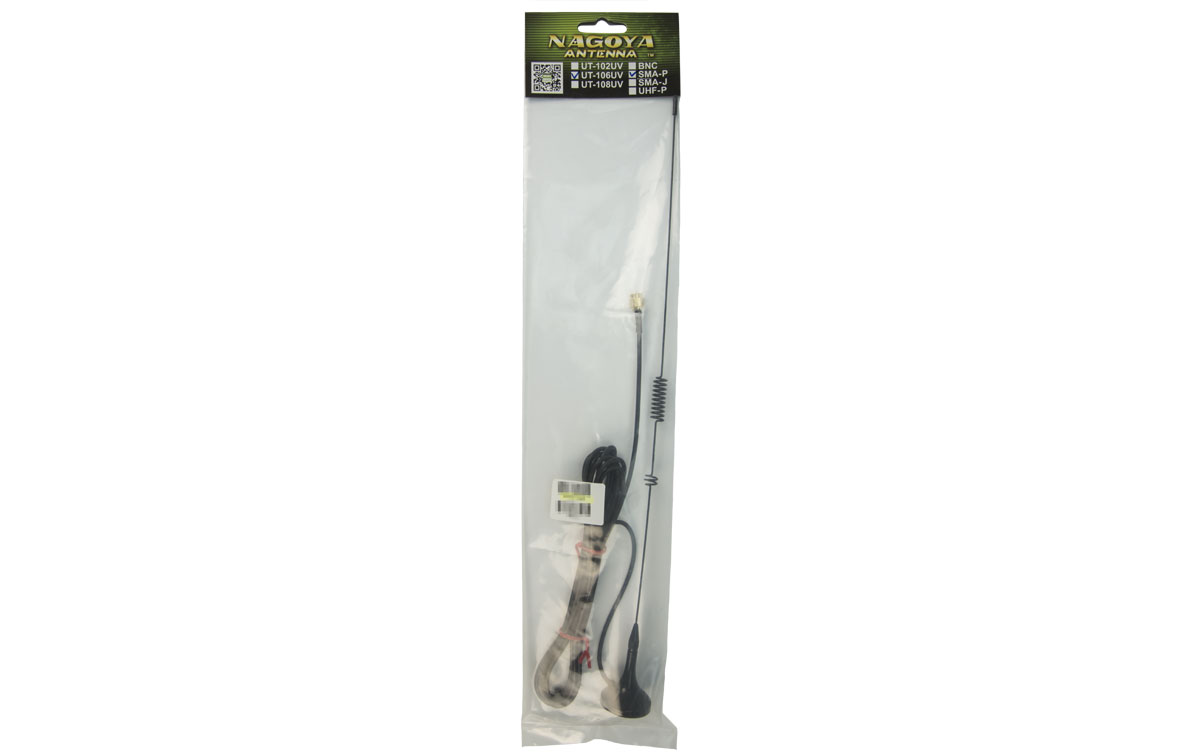 Kit contents
Contenido del kit
1 VUM201 SAM Antenna
1 Antena VUM201 SAM
3 MTS Cable RG 174
3 MTS Cable RG 174
1 SMA male connector
1 Conector SMA macho