MFJ MFJ-2289
MFJ MFJ-2289 DIPOLE BIGEAR PORTABLE HF ANTENNA, 7.0-55MHz

If you're headed for the hills or off to the shore, MFJ's BigEAR portable HF antenna sets a new standard for toughness, simplicity and QSO grabbing!
Efficiency is the key to launching a big signal in remote areas and BigEAR does it so well you might forget you left home!
The secret lies in MFJ's incredibly strongand weather-resistant stainless steel telescopic whips -- stretches to a whopping 34' span, twice the length of other portables.
Add a robust 45-degree center block and our unique Hi-Q matching system and you have a "pair of ears" that digs out the weak ones that the other guys miss.
MFJ-2289 does it all with fewer parts to assemble and a much faster tune-up procedure. In fact, you'll be on-the-air with rock bottom SWR while your buddies are still reading their instruction manuals!
The MFJ-2289 is truly a "general coverage" antenna because you can tune it up with exceptionally low SWR on any frequency between 7.0 and 55 MHz.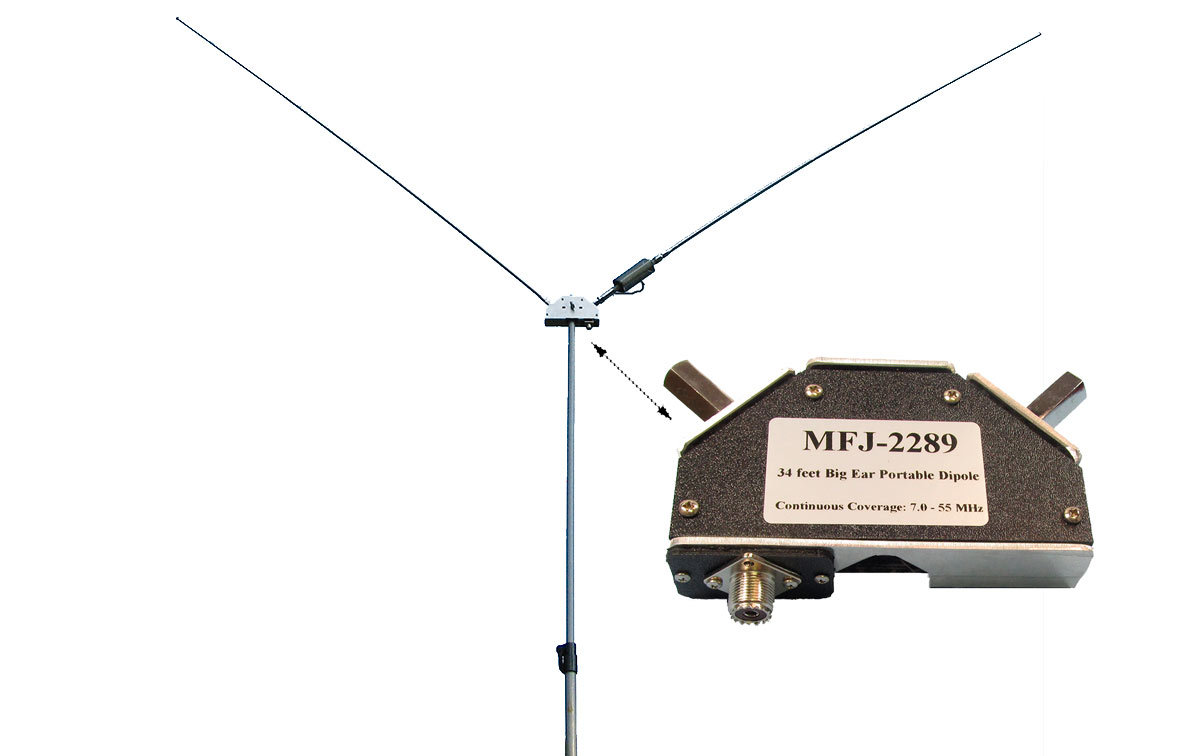 Kit Contents
1 MFJ MFJ-2289 Dipole Antenna