WAM-108T
WAM-108T JJN DIGITAL Radiofrequency activity detector and monitor.
The multiband wireless activity monitor WAM-108t is a high-specification portable multiband detector for the detection and registration of all types of radio frequency devices.
Designed for the increasing threat of more sophisticated and more frequent RF devices, the WAM-108t provides complete coverage and recording of all activity in the surrounding area.
The WAM-108t is designed to detect and locate transmissions of all types of radiofrequency devices.
It contains eight unprecedented independent RF detectors that work simultaneously to provide complete RF coverage: 1 x 0-14 GHz broadband, 5 x 2G / 3G / 4G cellular and 2 x Wifi / Bluetooth 2.4 GHz and 5 GHz.
The broadband detector of 0-14 GHz provides the widest range of coverage of all RF activity in the target area.
The frequency of the detected signal (up to 6 GHz) can be seen simultaneously and the new software 'Livescan' shows the live signal pattern detected graphically to help identify the type of signal.
This can be particularly useful when looking for pulse devices or bursts, such as GPS trackers.
The five cellular bands offer full detection of all 2G / 3G / 4G mobile devices, including mobile phones, smart phones, vehicle trackers, GSM listening devices (bugs) and secret 3G / 4G wireless cameras.
Now there are more devices than ever using these cell bands and the WAM-108t guarantees that they will be detected. Multi-band wireless detection and registration of all types of RF signals
- 8 separate RF detectors operating simultaneously to provide complete RF coverage:
1 broadband detector 0-14 GHz
5 cellular detectors 2G / 3G / 4G
2 Wi-Fi / Bluetooth detectors of 2.4 GHz and 5 GHz
- Detects all types of RF devices: audio and video devices, mobile phones, smart phones, GPS trackers, SMS (text), GSM, 3G / 4G video, Bluetooth and Wifi devices, Burst devices and 'Store & Forward'
- Broadband detection range of 0-14 GHz: our largest detection coverage with a 6 GHz frequency counter for analog and digital signals.
- The cellular bands detect 800 MHz (4G), 900 MHz (2G / 4G), 1800 MHz (2G / 4G), 2100 MHz (3G), 2600MHz (4G).
- Separate 2.4 GHz band detector and new 5 Ghz detector for Wifi / Bluetooth / Video and other latest generation devices.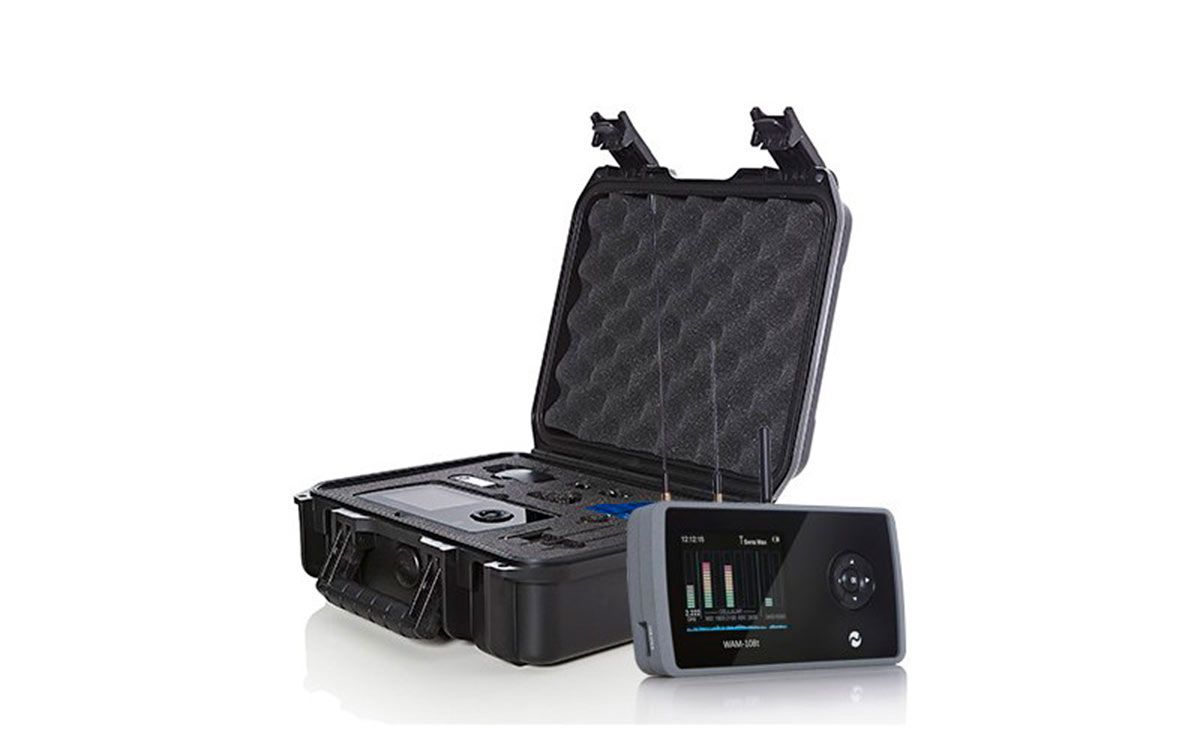 Contents of the kit
1 WAM-108T detector
1 Charger 220 v. with adapters for several countries
3 Antennas
1 Transport suitcase.