BRV-750 WP KIT 1
Monitor and Camera for extreme conditions, water, dust etc.
Ideal for boats.
7-inch widescreen TFT color LCD MONITOR. It has a high resolution and high contrast.
It can also be used in any means of transport, cars, caravans, trucks, buses, boats, etc ... It is ideal for rear vision systems, to aid parking.
Power supply 12 or 24 volts.
Dimensions 200 x 42.5 x 145 mm
PAl / Auto / NTSC format
Monitor MULTILINGUAL SPANISH, ENGLISH, FRENCH ETC.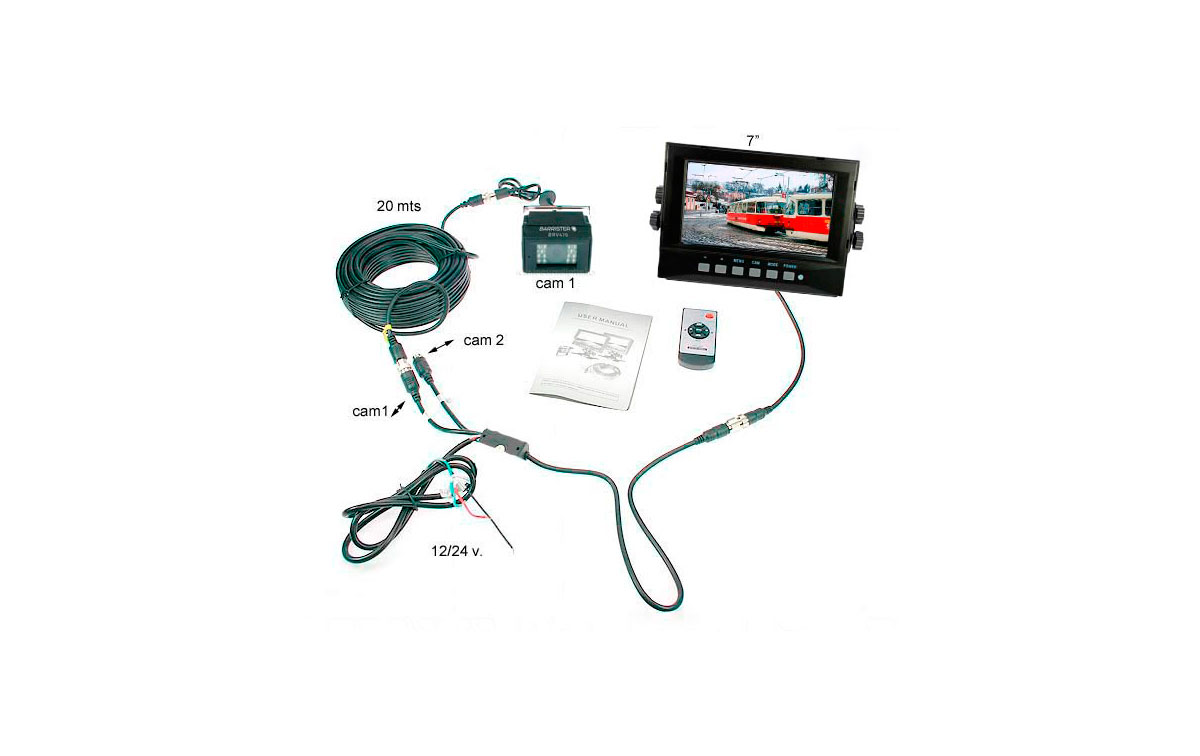 It includes:
- 1 BRV750WP Monitor
- 1 power cable 12/24 connection cables 2 camera
- 1 remote control
- 1 BRV-470 Camera

- 1 Extension cable 20 meters.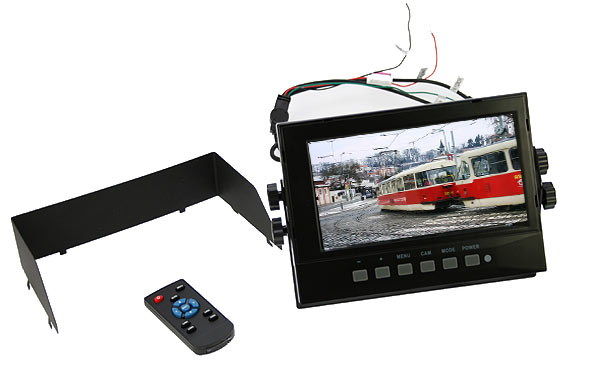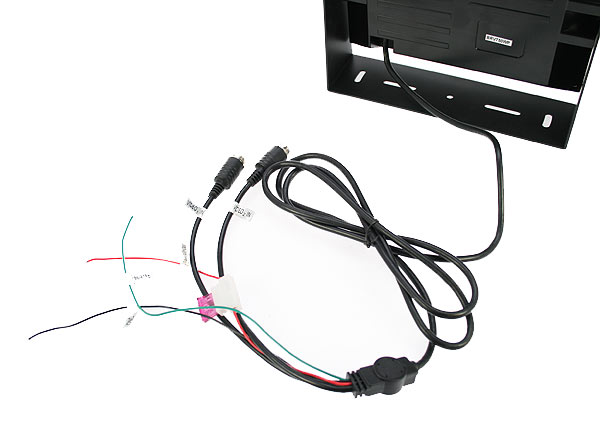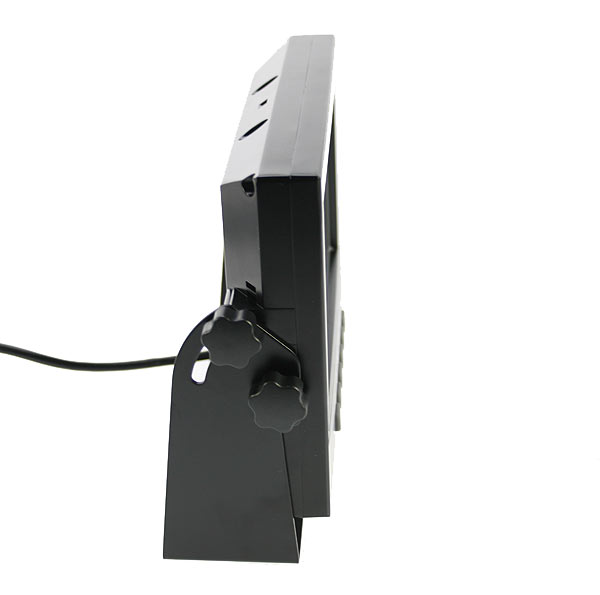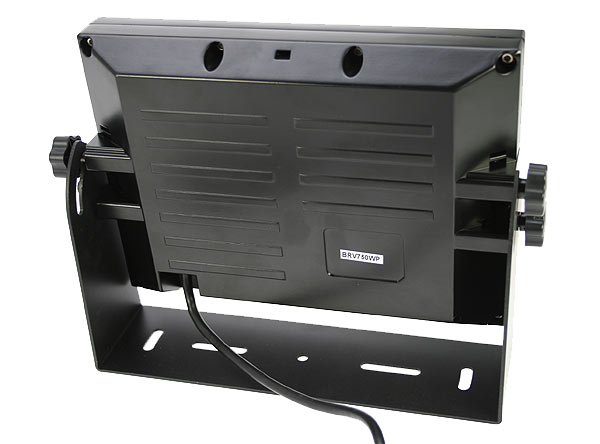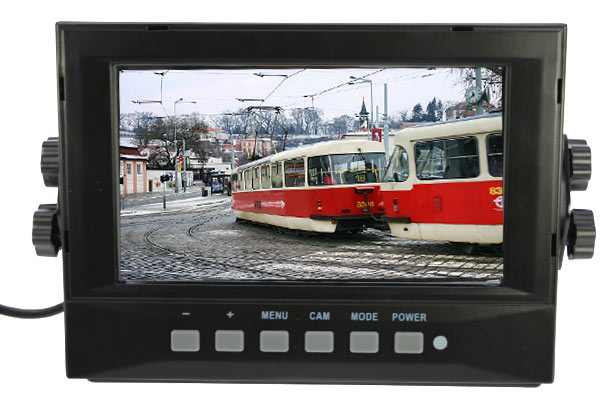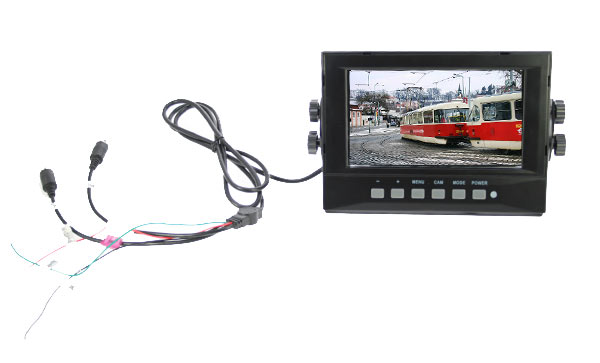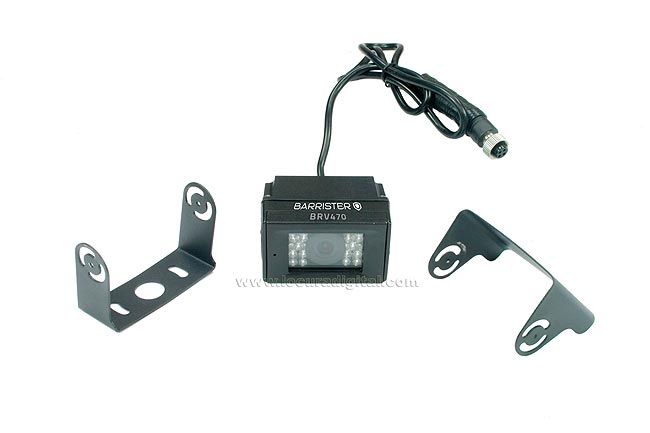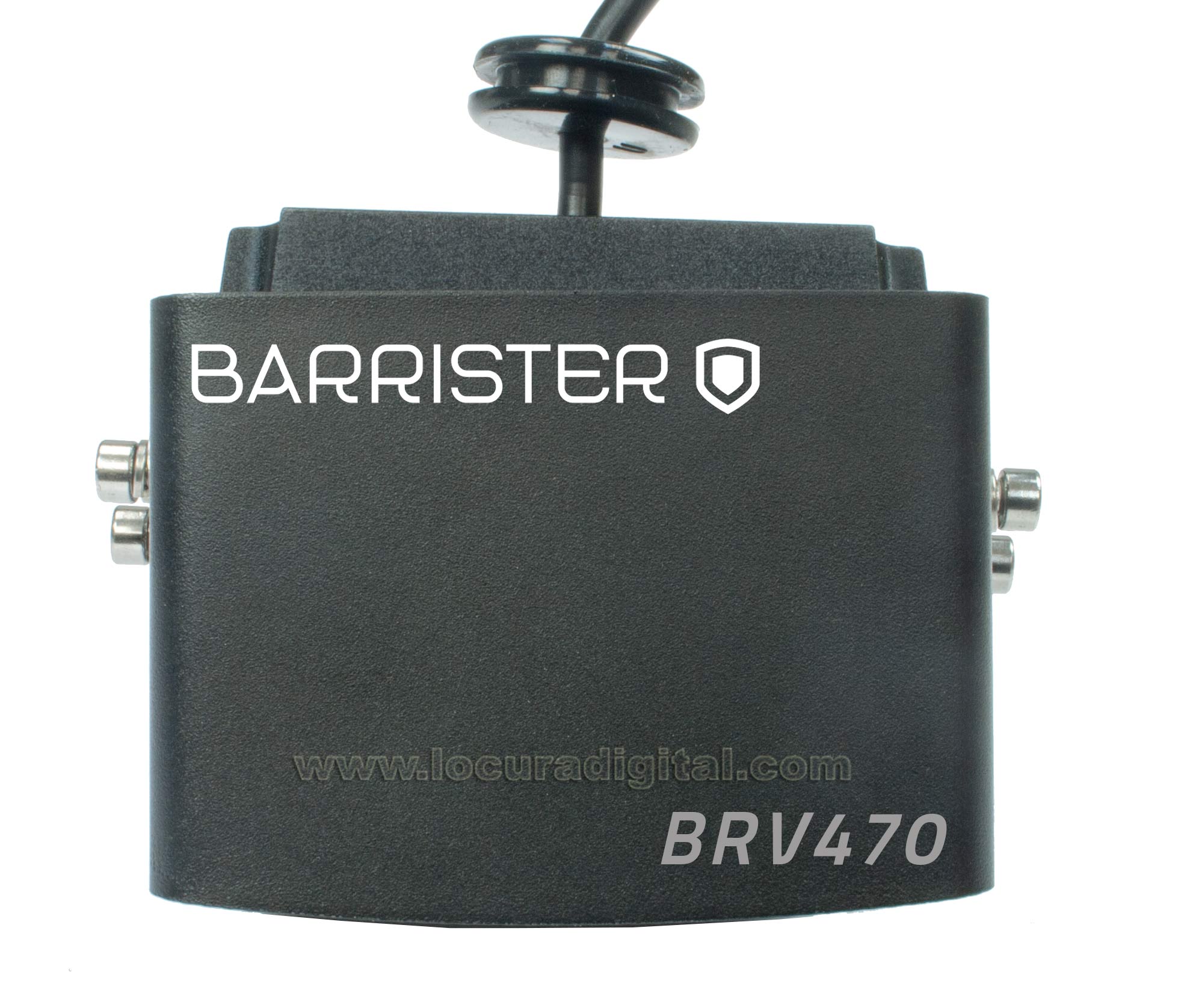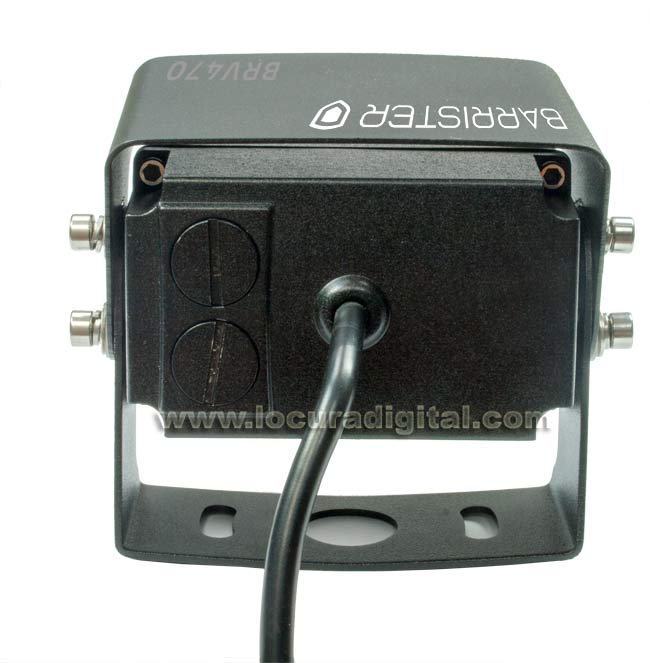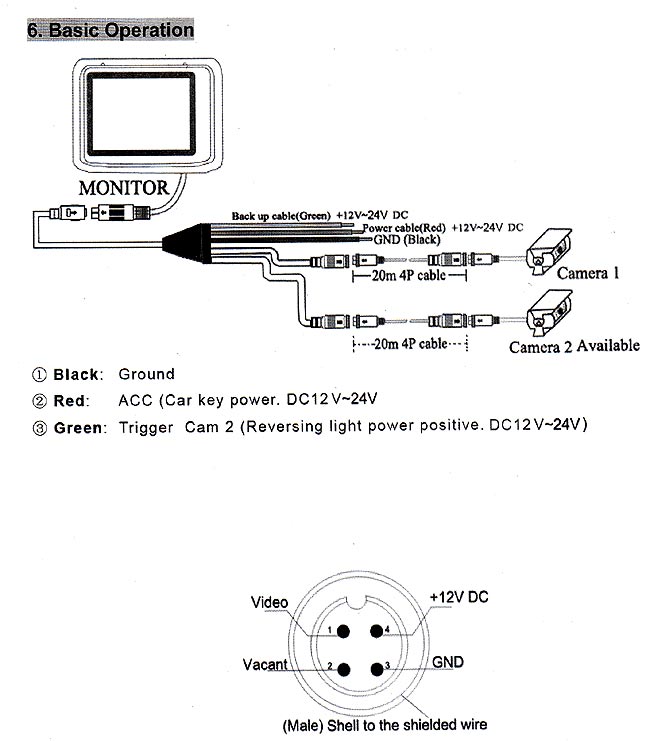 SCHEME OF POSSIBLE CONFIGURATIONS