HR06AA2600R4
HR06AA2600R4 Rechargeable batteries 2600 mAh Blister 4 units. VARTA has rechargeable batteries for any use. All common sizes, including the larger capacity versions, are available in "ready to use" format. This range of environmentally friendly products meets all consumer expectations.
Unsurpassed energy solution for demanding customers: enjoy the maximum performance of the devices.
Exclusive solution: the maximum capacity ready to use in AA format (2600 mAh).
Self-discharge level too low.
Recharge without memory effect.
Ideal for very demanding devices such as cameras and flashes and compatible with all chargers and devices.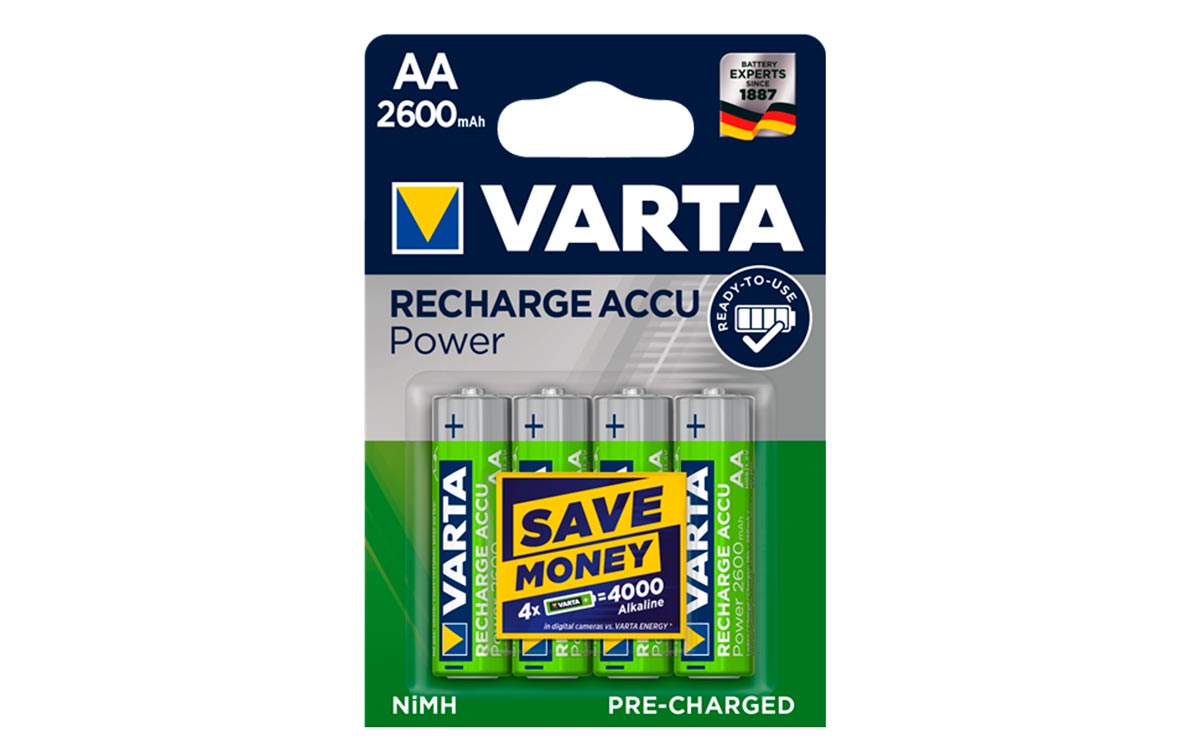 Kit Contents