HR03AAA800R2
HR03AAA800R2 Rechargeable batteries 800 mAh Blister 2 units.
The range of rechargeable batteries VARTA is completed with innovative products adapted to various specific uses. It does not matter if they are devices that consume little, such as solar lights, or if you need countless charges for your cordless phone ... with VARTA you will find a specific product for each battery powered device.
Top quality for the growing market of analog and digital cordless phones
Optimized capacity for cordless phones that require recharging very often (almost daily)
Rechargeable hundreds of times without memory effect
Precise energy and durable power supply.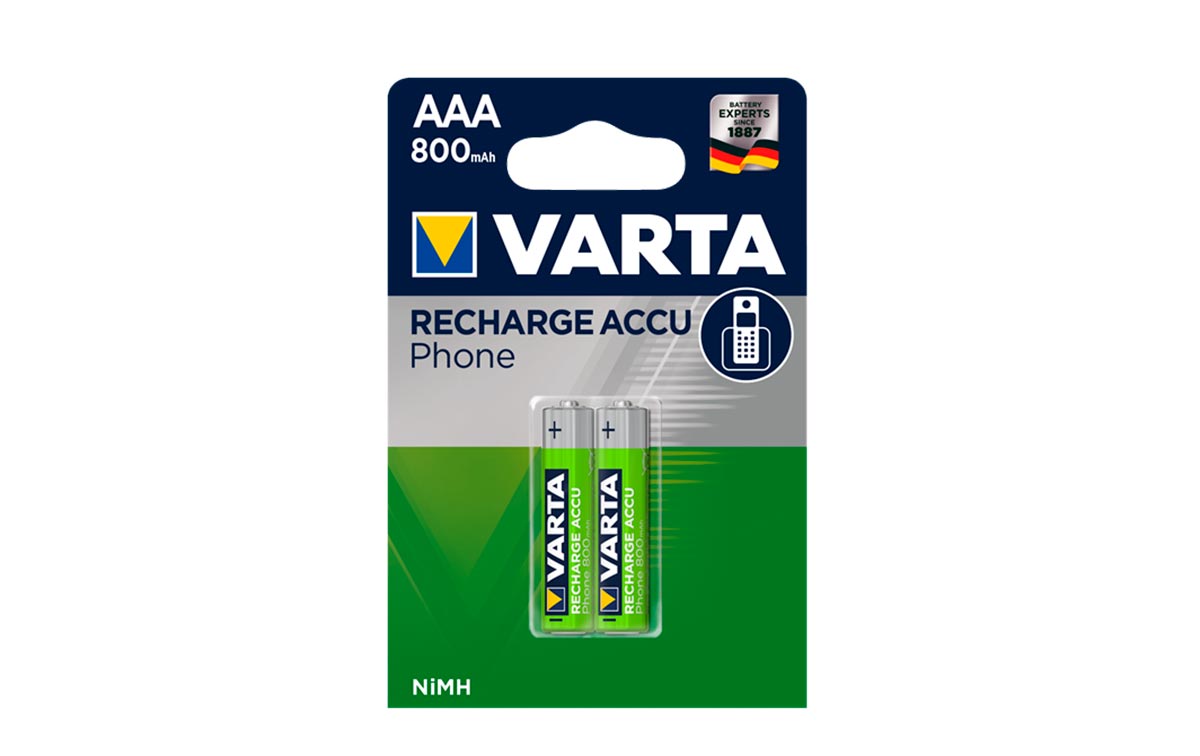 Kit Contents