MFJ-994-B
MFJ-994-B Automatic remote coupler power 600 W 1.8-30 MHZ
The MFJ-994B is an automatic coupler for connection via coaxial cable or parallel line. It includes a panel with SWR and power reader, through this front panel you can choose 2 different positions of antennas. Couples from impedance of 12 to 800 OR from 1.8 to 30MHz
To be able to control this coupler from the transceiver, you would need the MFJ-5124I interface cable for ICOMs, the MFJ-5124K (Kenwood) and MFJ-5124Y (Yaesu).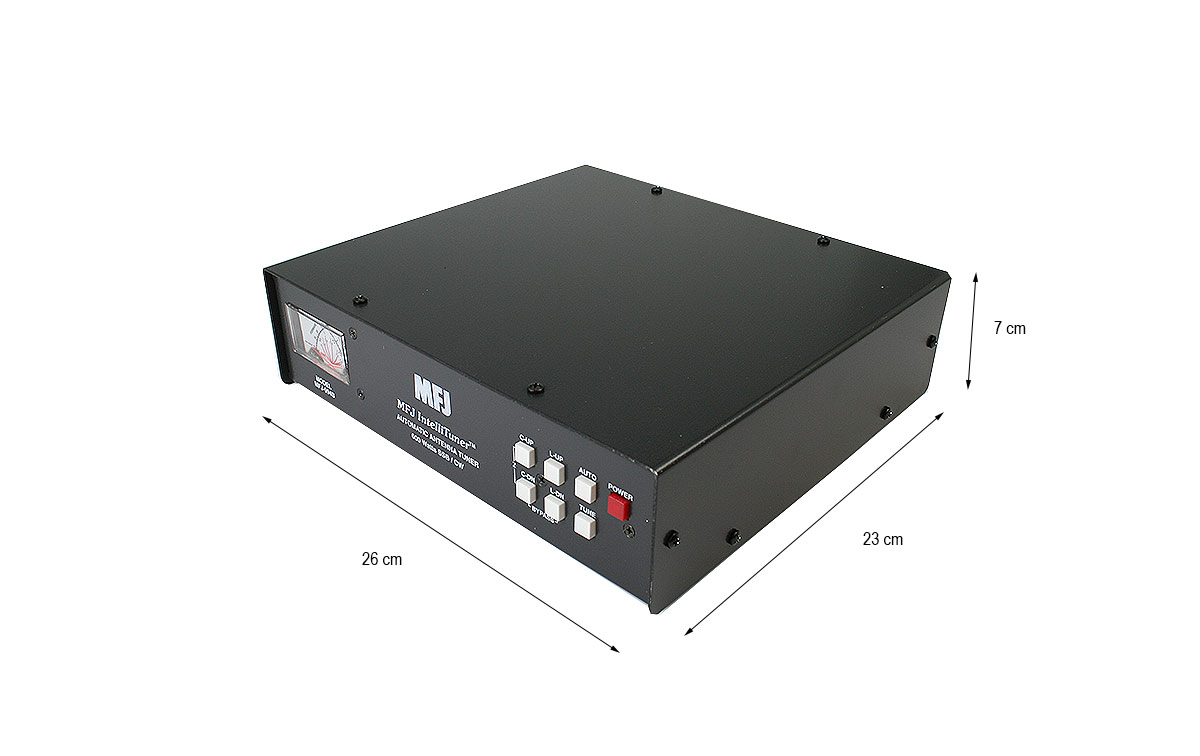 Kit contents
1 MFJ-994 B coupler
1 12 volt power cable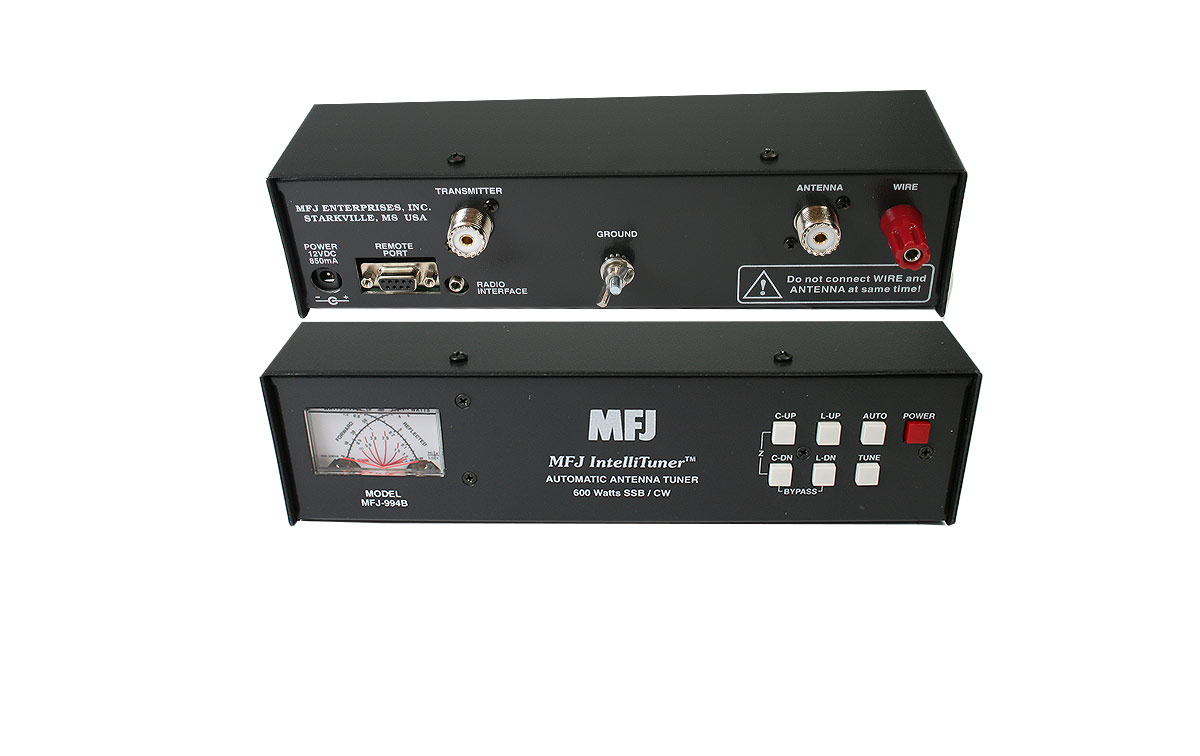 features
Frequencies 1.8 to 30 MHz
Integrated frequency meter
Impedance range 12 - 800 ohms
SWR level adjustable between 0.5 - 1 - 1.5
More than 10,000 non-volatile memories for tuning adjustment
SWR Meter and Cross Needle Meter
Input current 12-15 volts.
Backlit and low, high and auto range options
1 Connector for wire antennas
Consumption: Less than 800 mA
Antenna connectors 2 x PL female
Measures 257 x 71 x 234 mm
Weight 1.6 kg.