MFJ MFJ-226
MFJ MFJ-226 1-230 MHZ ANTENNA EXPERT TIMES GRAPHIC ANALYZER

New MFJ-226 introduces the MFJ Times Technology series of advanced Antenna Analyzers!
This groundbreaking VNA antenna analyzer -- MFJ-226 Antenna Expert -- delivers OSL calibration and true reactance including its sign from 1 MHz to 230 MHz with 1-Hz frequency resolution!
Incredibly Powerful MFJ-226 is the first and only low-cost handheld VNA(Vector Network Analyzer) to feature OSL(open/short/load) calibration for super accuracy and sign of reactance to positively identify inductive or capacitive reactance.
These two features, normally only found on lab instruments, place incredible diagnostic power in the palm of your hand.
With it, you'll measure impedance plus many other critical load parameters directly or through a feed-line or test cable with exceptional accuracy, correcting for line loss and phase angle.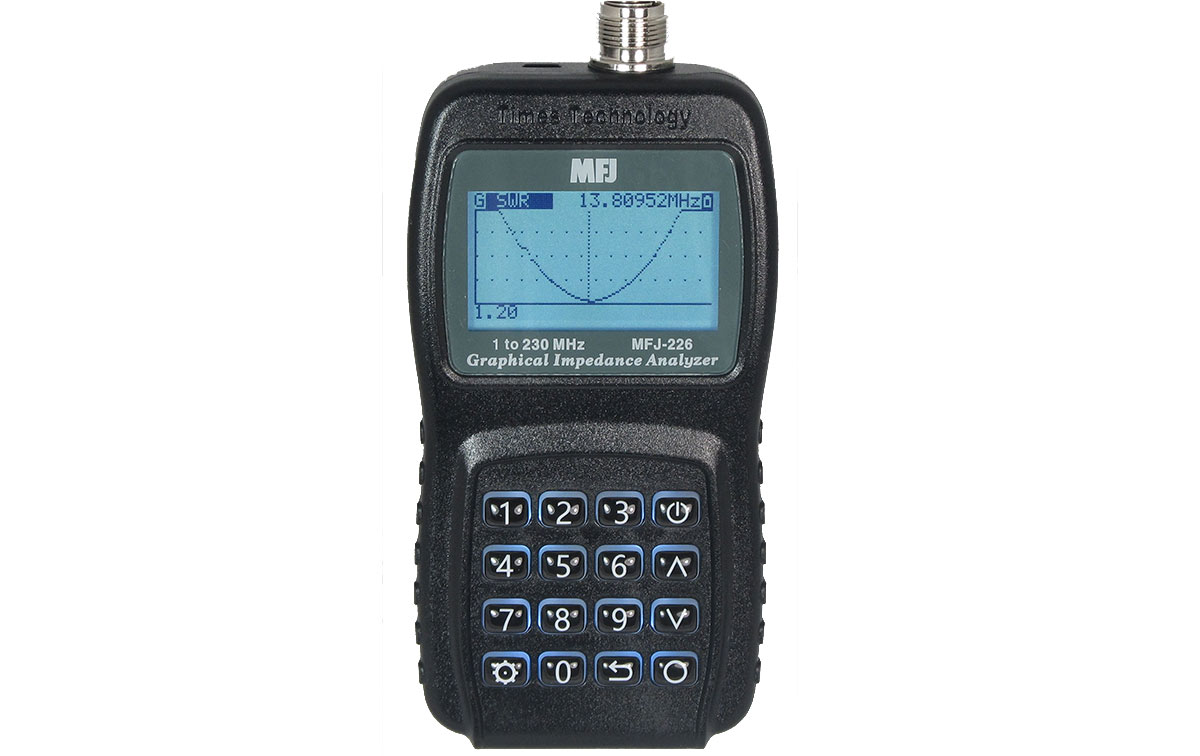 Kit Contents
1 MFJ MFJ-226 Antenna analyzer
1 mini USB to USB cable
1 N-to-SO-239 adapter