GoPro HERO ACARC001
GoPro HERO ACARC001 car charger
With two USB ports on the GoPro car charger you can give life to your batteries GoPro cameras on the go around the world. Also, you can use your cameras connected to the charger to not lose any second of your videos or any of the amazing photos you can take.

Perfect if you have your camera motorsport and want to use in your car or your bike.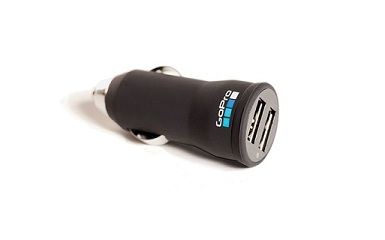 Kit Contents
Car Charger GoPro - USB dual