K-100V3-TURBO
K100V3 TURBO K-PO ISSUER MINI CB 40 AM / FM 27 mhz cigarette lighter connector included 12 volts, easy installation.
Includes antenna, SirioTurbo antenna 2000 length 145 cm with articulated support SP115 length 4 meters of cable RG58 connector PL259
This kit consists of the K-100V3 radio station and the Sirio Turbo Antenna. The K-100V3 has the essential elements for a good communication: practical controls of the volume and the silencer that help to obtain an optimum reception, while to improve the audio a new microphone and a new design have been studied that make it more ergonomic.
SP115M MIRMIDON Universal support for antennas, ideal for boot, tailgate, etc ... multi-articulated, silver color
If all this seems to you little, K-PO has also incorporated the cigarette lighter connector so that the power in your vehicle is fast and effective facilitating the assembly and disassembly of this station in a very simple way

Includes the PL 259 connector needed to connect to the station.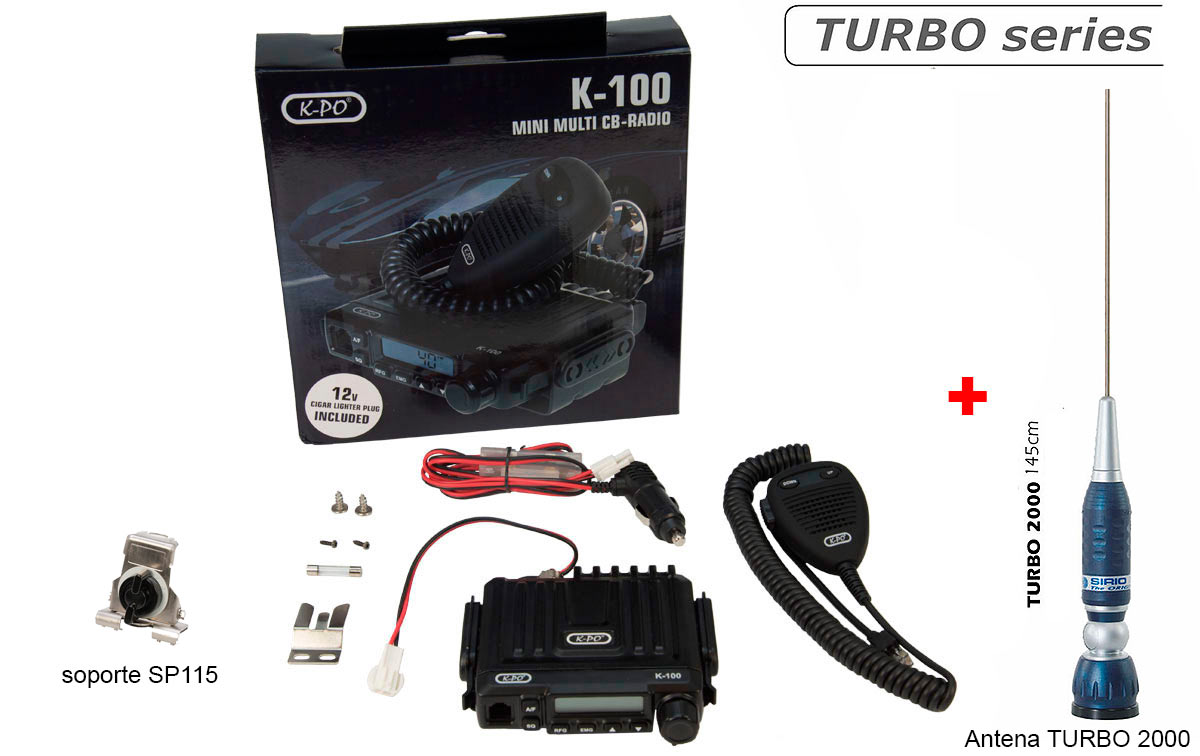 Contents of the K-100 V3 kit
1 K-100 V3 station
1 Handheld microphone
1 cigarette lighter connector 12 v
1 Fast broadcast support
1 Microphone support
1 Amtena Sirio Turbo 2000 complete cable and base
1 Articulated Support SP115
1 male PL259 antenna connector