COBRA 75 ST EU
The 75 ST EU is a remote multi-country AM/FM CB radio, with full function, illuminated LCD Display and SoundTracker Noise Reduction System.
Plus Dual-watch to monitor two channels simultaneously and All Channel Scan in a sleek Compact, Ergonomic Hide-Away Design.
A compact and space saving design, Cobra 75 ST EU is the ideal CB radio choice for vehicles where space is at a premium. The cool looking, convenient 75 ST EU combines all the CB radio functions within the handheld microphone including the illuminated LCD display, channel scan options and Soundtracker Noise Reduction functions.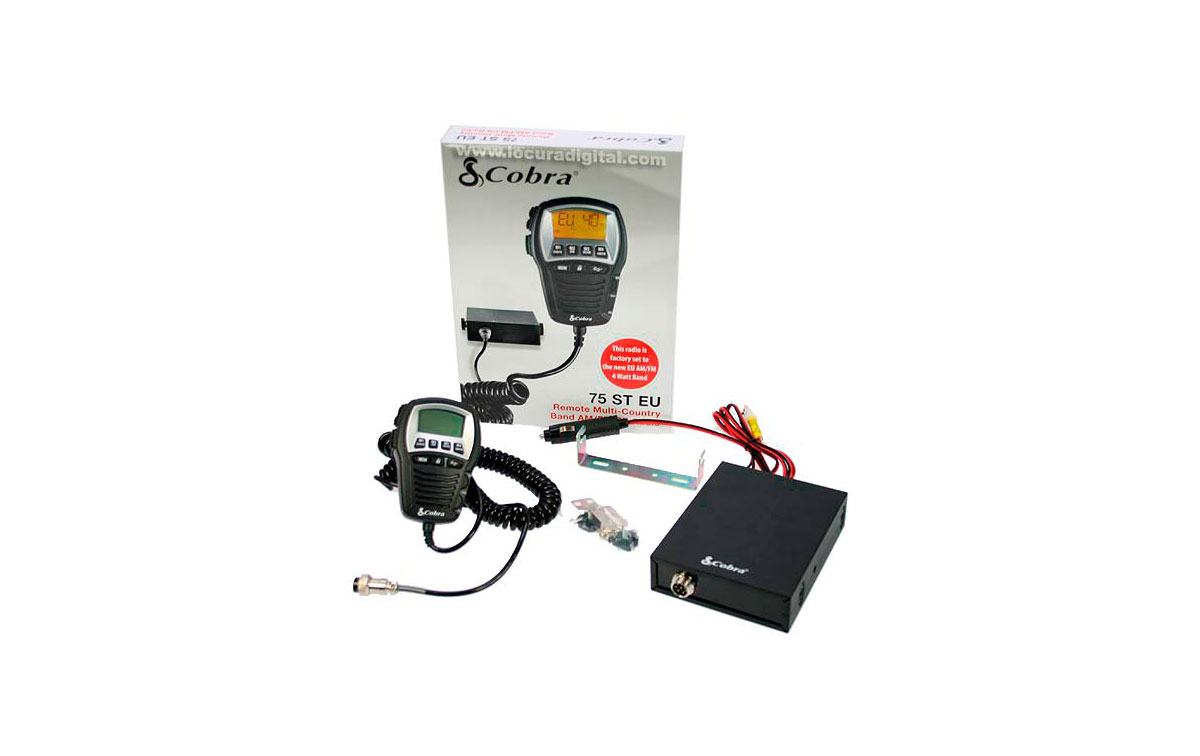 Kit Contents
1 RADIO COBRA 75 ST EU
1 POWER CABLE WITH CIGARETTE LIGHTER CONNECTOR
1 RADIO BRACKET
1 MICROPHONE BRACKET