MIDLAND M ZERO PLUS
MIDLAND M ZERO PLUS - 40 channels AM/FM CB 27 MHz Lightweight and compact
Extraordinary practical lightweight and compact
The Midland CB new generation begins with a completely re-designed model with the most modern electronics based on SMT technology, and a new plastic box, much lighter than metal chassis.
M ZERO PLUS, 40-channel CB, small size, specially dedicated to those who want a ease of use, but equipped with all major functions required.
The installation is much easier and faster, thanks to the supplied cigarette lighter plug.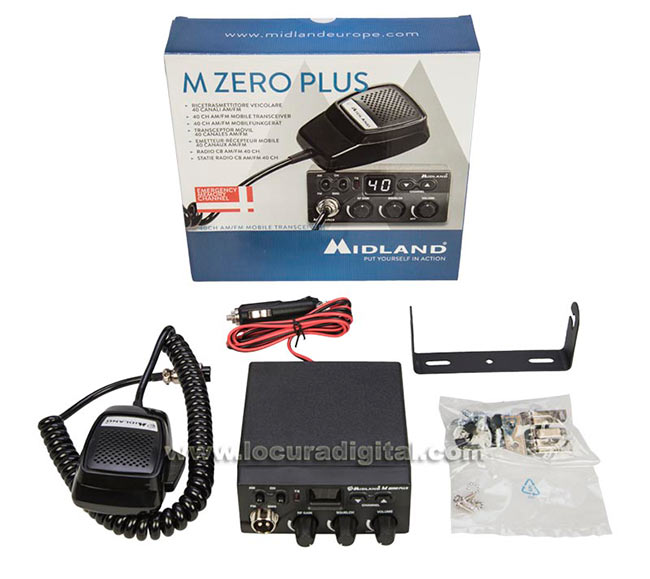 Kit Contents
1 MIDLAND M ZERO PLUS transceiver
1 Mounting bracket
1 Hand microphone
1 Microphone bracket