MIDLAND CB GO
MIDLAND CB GO M-MINI mobile CB transceiver with magnetic base, antenna and car lighter
Midland presents the complete kit to discover the CB community.
The ALL IN ONE solution to communicate. Ready in three minutes, join the CB community!
With the plug&play kit CB GO you have all the necessary for an easy auto installation.
Multiband CB transceiver with 40 AM/FM channels, power cable to plug into the cigarette car lighter, short but high range LC29 CB antenna easy to install thanks to its magnetic base.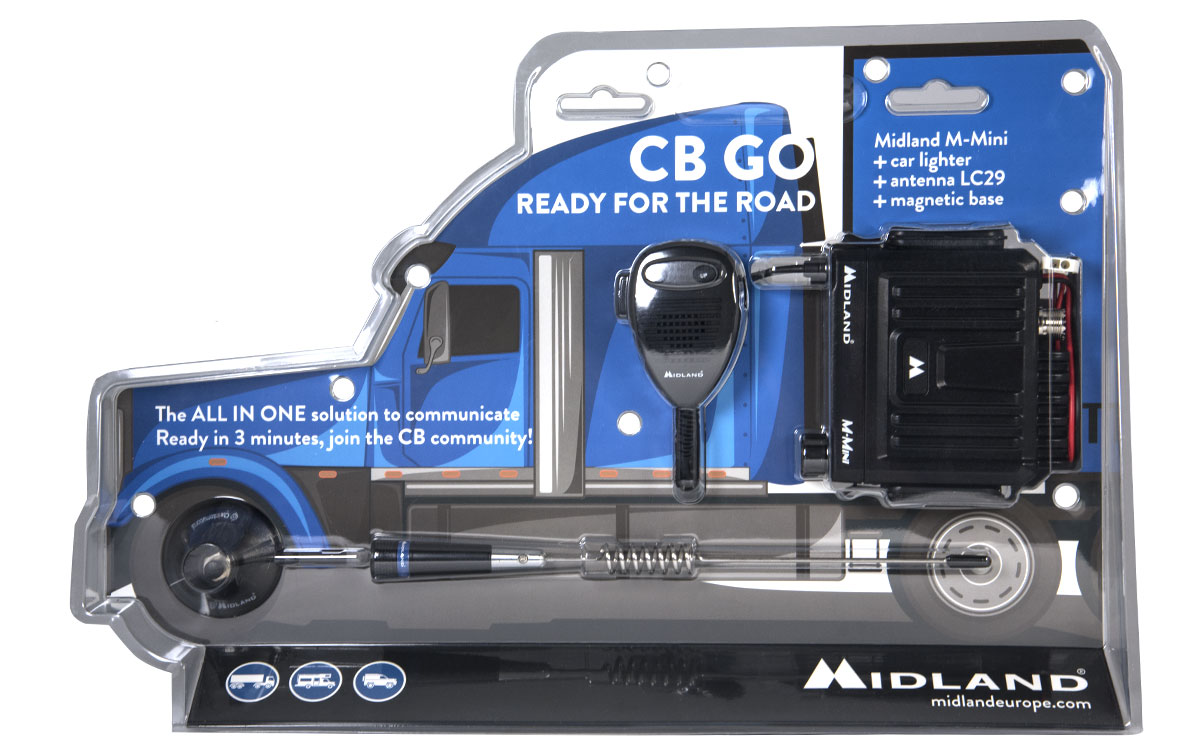 Kit Contents
1 Midland M-MINI mobile CB transceiver
1 cigarette car lighter
1 LC29 CB antenna
1 Magnetic base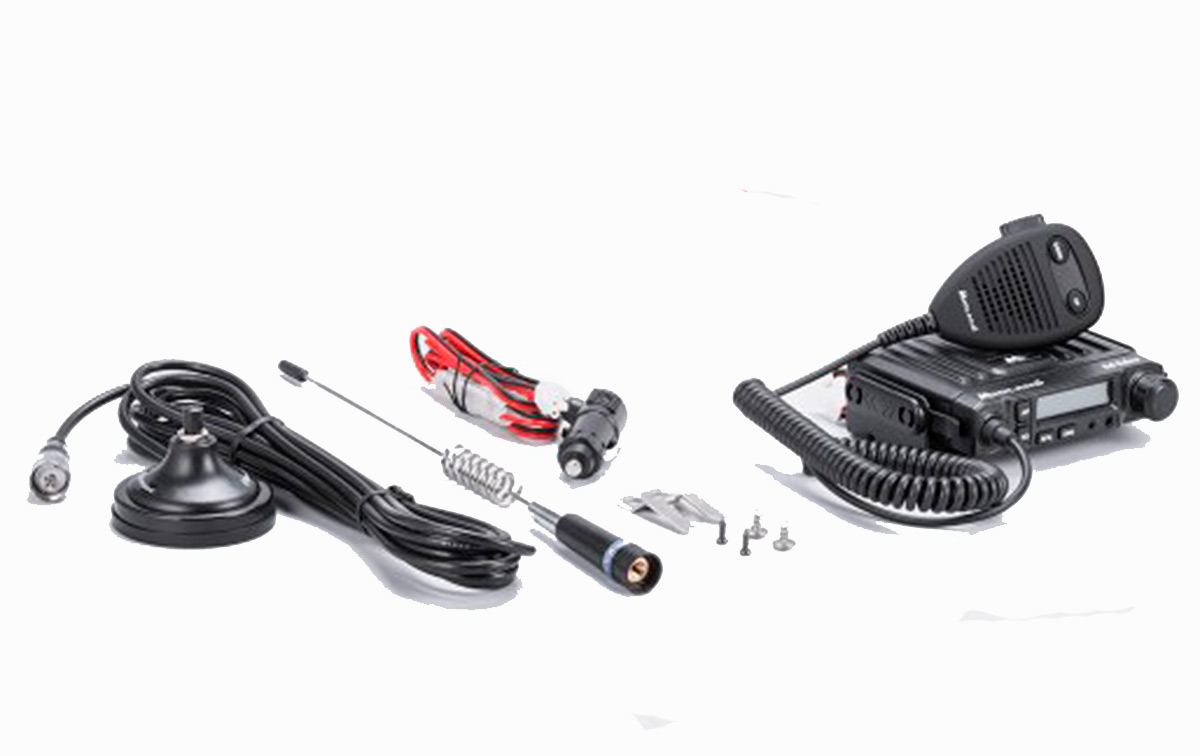 Features
Bands: I, I2, D4, EU, EC, PL, UK, IN
Modulation: AM/FM
Output power: 4W AM/FM
Squelch
S-Meter
LCD backlight display
Hand microphone with down/up buttons
Keypad lock
External speaker socket
Audio accessories: 2-pin
Emergency channel
Dimensions HxLxP: 110x25x120mm
Weight: 450gr