SUPER-LEMM 5/8
LEMM-SUPER-5/8 CB antenna 26-28 Mhz. 5/8 wave is made of high quality aluminum. It has 4 radials and a huge and powerful coil. Maximum power of 3000 W.
The LEMM SUPER 5/8 is really a SUPER ANTENNA !!! with a length of 7 meters and 7 dB of gain it is possibly one of the most powerful antennas in the world for the CB band. It perfectly covers the frequency range from 26 to 28 Mhz with exceptional performance.
Antenna length 7 meters
Ideal antenna to install on zoteas, roofs.
Widely used to make long-range DX contacts.

You may be interested in cable to connect the antenna and the station, example: Cable for sale by the meter RG-58 see this link
You may be interested in connectors for the antenna or the station example:
Necessary connector for the male PL antenna ref.PL259 this connector is also usually carried by the station see this link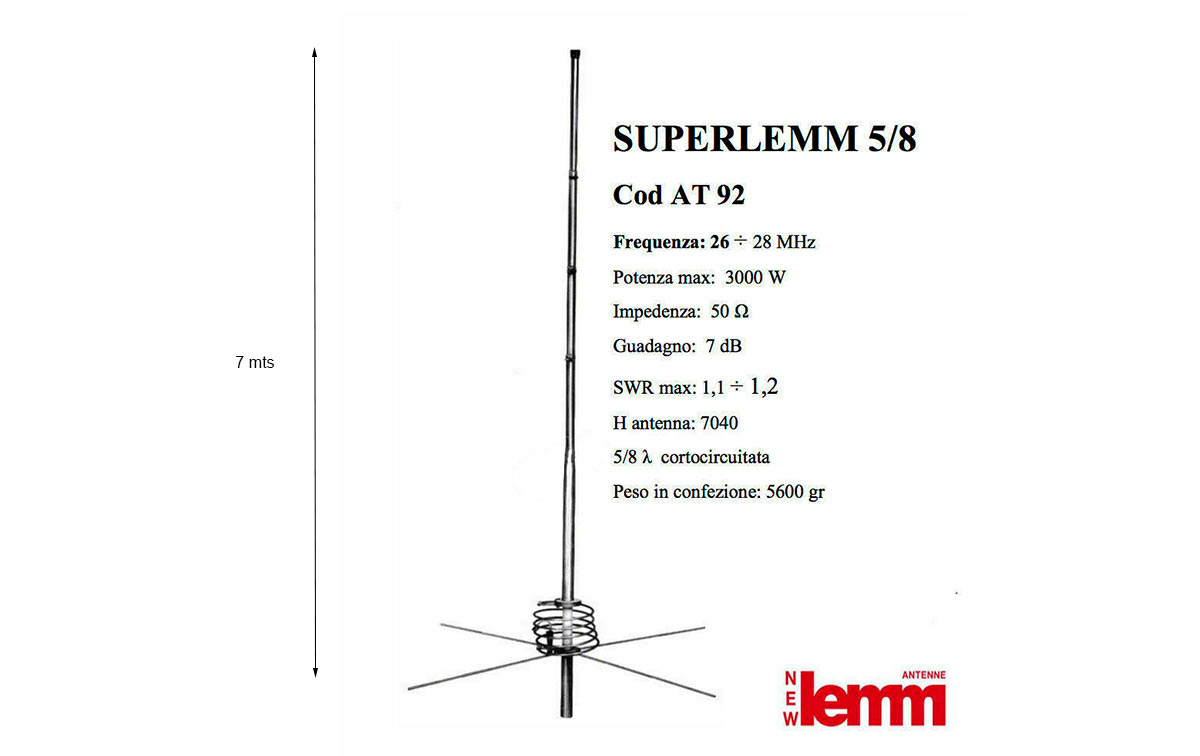 Kit contents
LEMM-SUPER-5/8 antenna
MAST flange