BULLTRUCKER3000RI
SIRIO BULL TRUCKER 3000 RI. Antenna cb 27 Mhz high performance Led, the coil lights up green when transmitting.
Includes 4 meters RG-58 cable, turbo-type base ideal for installing vehicle roofs or supports.
Antenna length 1,45 mts.
It does not include PL 259 Macho, it is necessary for the majority of CB Stations.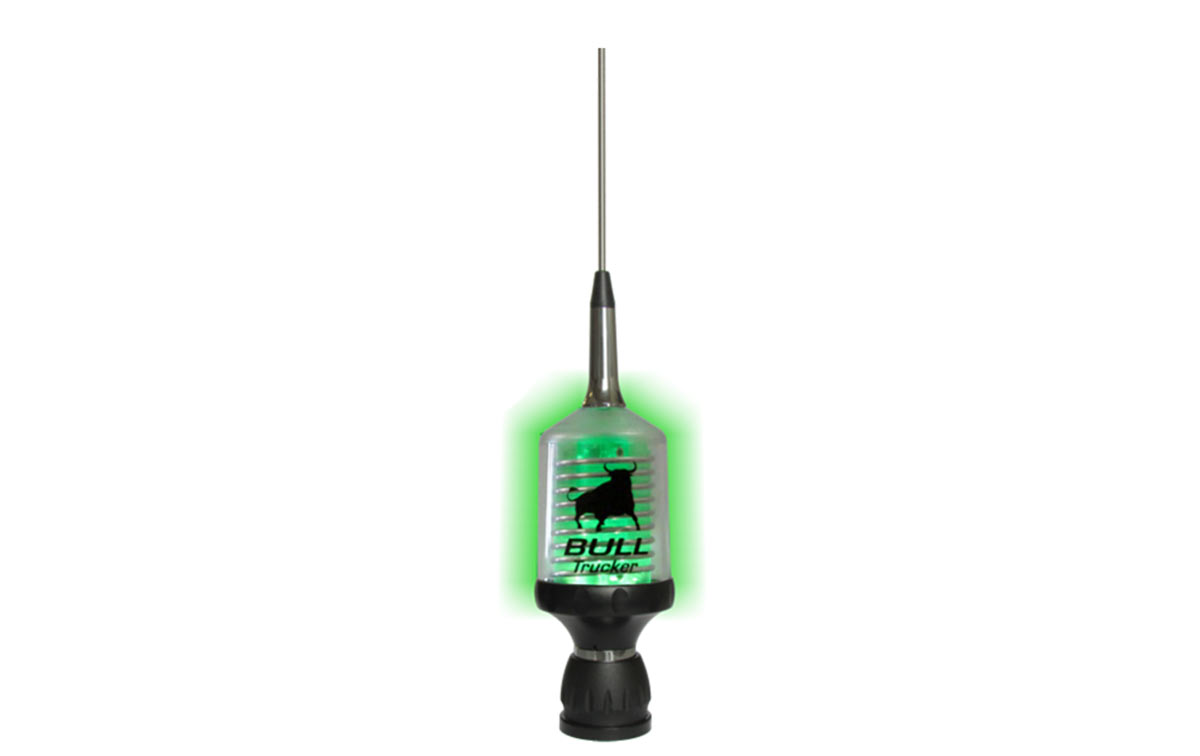 Contents of the kit
1 Antenna BULLTRUCKER3000RI
4 Meters RG 58
1 Base type turbo
This antenna is a Trucker RI type