SIRIO P5000 RG58 LED
SIRIO P5000 RG58 LED CB & 10m MOBILE ANTENNA 27-28.5Mhz - With LED illumination when transmitting, RG58 connector plus 4m cable supplied.
Lenght: 1965mm
Protection against static discharges DC-Ground
17/7 PH tapered stainless steel whip. The coil lights up when transmitting.
Complete antenna with base and 4m RG-58 cable. For car body or support installations.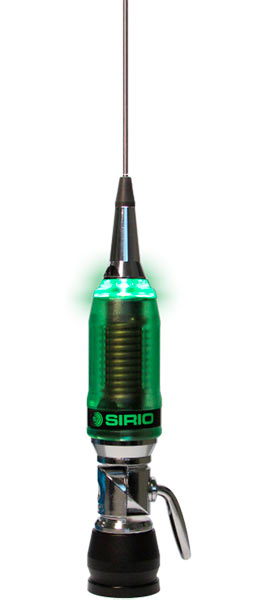 Kit Contents
1 SIRIO P5000 RG58 LED Antenna
1 Base
4 meters RG-58 cable