Icom IC-T70E
Walkie talkie Bibanda VHF / UHF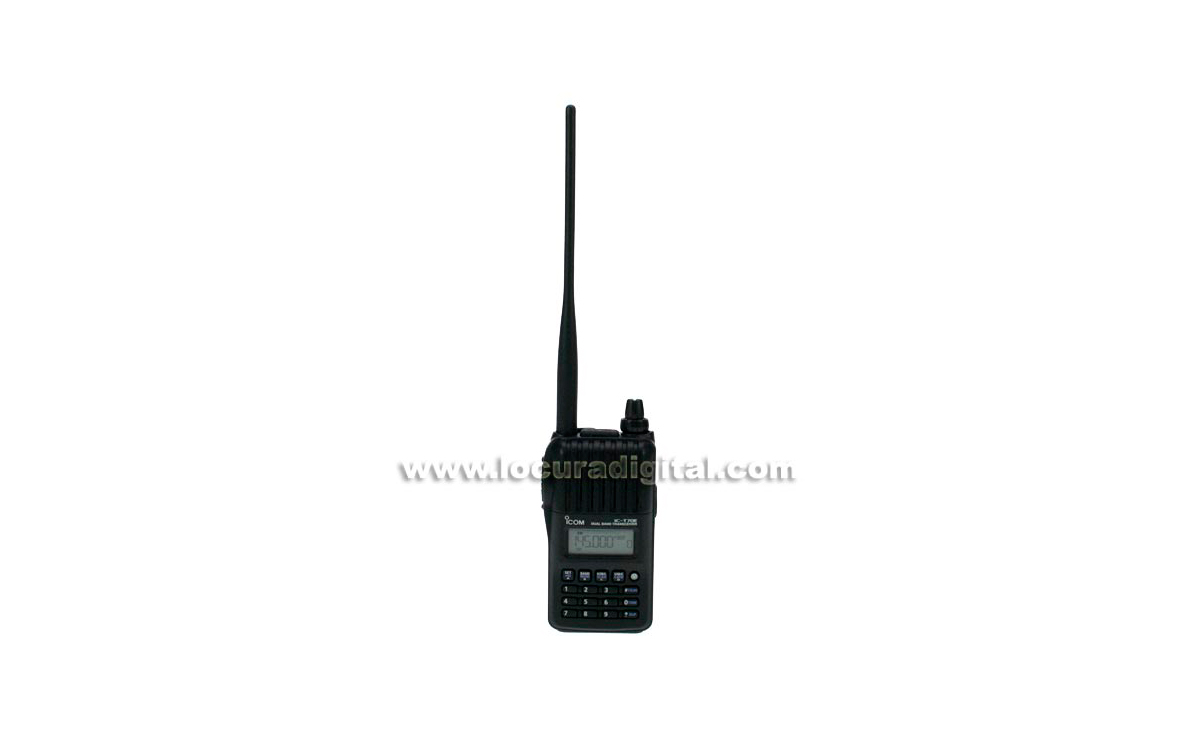 The Icom IC-T70E has an impressive volume, long battery life and plenty of channels of memory. The team has been constructed with materials resistant.

The Icom IC-T70E offers dual-band VHF and UHF easy operation and robustness. No doubt an updated model for today's amateur radio enthusiasts.
700mW audio
The IC-T70E using a BTL (bridge) that doubles the amplified audio output. The 36mm speaker provides 700mW of intelligible sound and audio, even in noisy environments.
Long battery life
Get power 5W VHF and UHF in a small. Battery BP-264 Ni-MH offers more than 10 hours of autonomy on a single charge *.

* Normal operation. 5:5:90 duty cycle with auto power saving enabled

External DC power jack
An external power connector allows charging and use while connected to a power source (10-16V DC) .*
* The BP-265 may not be loaded by external jack.
302 memory channels
With 302 alphanumeric memory channels, including 50 band edges and 2 call channels, the IC-T70E gives flexibility to scan lists. With a maximum of 26 memory banks *, you can pick and choose the desired bank for scanning of the 250 reports.
* Up to 100 channels per bank.
Built in CTCSS / DTCS
CTCSS codes yDTCS provide privacy and allow you to use the repeater access tone. The tone scan detects the tone that is used for repeater access.
VOX
The Icom IC-T70E is VOX (voice active TX) for VOX compatible headset must use an adapter cable and plug. In addition, the level of VOX delay time are adjustable.
Meets IP54 and MIL-STD 810-rugged construction

Dust and water resistance equivalent to IP54. Provides reliable operation for outdoor practices, etc.
The Icom IC-T70E has been tested and certified to MIL-STD-810.
Other features
* Power Save Function
* Type of SMA antenna connector
* 1750Hz repeater tone access to European
* TOT (maximum transmission)
* Repeater of blockade and closure of busy channel
* Digital Insanity Leader of the radio in Spain
* Programmable by PC accessory CS-T70
* Role of cloning between computers
* Direct Keypad Frequency Entry
* 16 DTMF autodial memories
* Auto off
LCD display
* Wide / narrow channel spacing
Includes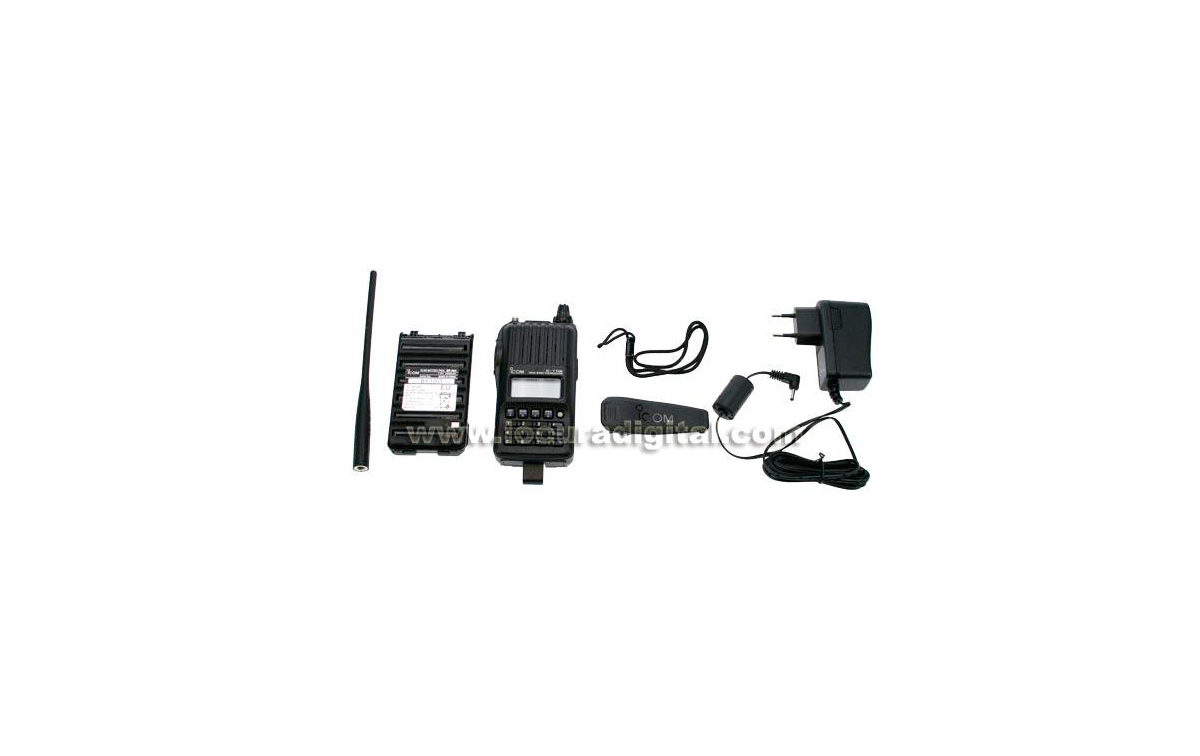 An Icom IC-T70E Walkie
1 BP-264 Battery 1400 mAh 7.2V
1 Antenna for walkie
"0belt clip
1 Hand Strap
1 Wall Charger