ref: GX1100BLACK. COLOR BLACK.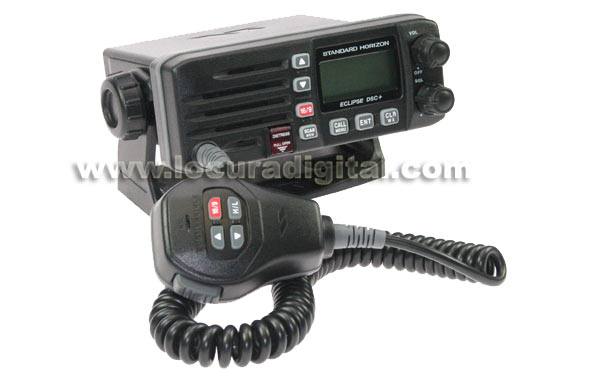 YAESU Standard Horizon GX-1100E. Issuer Nautica
"0quality fixed mount DSC VHF radio with a bold display giving all the information you need at your fingertips. Customizable channel naming allows you to easily change the channel name for greater ease of use and better channel recognition. Position, date and time is also displayed when linked with a GPS receiver.
Select any channel to be scanned with the press of a button. Select Dual Watch to scan your selected channel and channel 16 simultaneously. Similar to Dual Watch, Priority Scan allows scanning of more than one channel with Channel 16.
When you link with a GPS, your position is displayed on the LCD. This makes sharing position information with other ships or coast guard simple if you have an emergency. Speed over ground and course over land are also displayed to keep it running. The dedicated button DSC Distress application automatically transmits a DSC distress call to all DSC equipped vessels within your VHF range. When you link with the GPS position is transmitted also to help the rescue services.
Easily share position information with other DSC equipped vessels using the position request and position sharing functions. With the push of a few buttons you can request the position of another vessel, or simply send your position information to the ship you select.
- 1 Issuer nautica
1 Microphone in hand
1 Cable Power
1 Support for station
1 Support for the micro
Set screws for mounting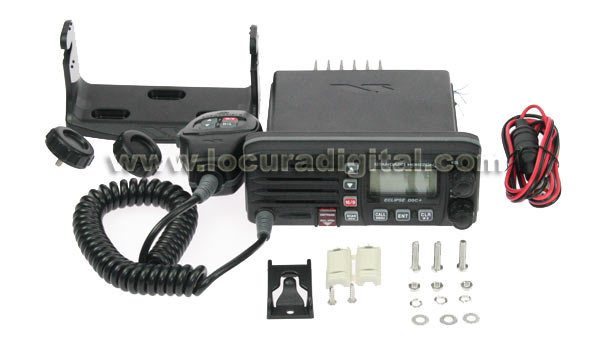 MAIN FEATURES:
Alphanumeric LCD
Water Resistant
Robust Construction
functions of formal and sending DSC signal compatible with STANDARD HORIZON GPS Chart Plotters (Graphics concartas marine GPS / maps)
Shortcut buttons to channel 16 and 9
information on the navigation screen when connecting the optional GPS.