MIDLAND G9E
MIDLAND G9E KIT1 free use PMR 446 HANDHELD. NEW MODEL! EARPHONE FOR FREE!
Robust and extremely comfortable, ideal for keeping in touch with colleagues and friends and at any time with no cost.
A valid device for the management of professional teams, to communicate with several people at work, buildings, sport events, shows, fairs, hotels, etc...

It also works with normal or alkaline batteries AA R6. Four units are required.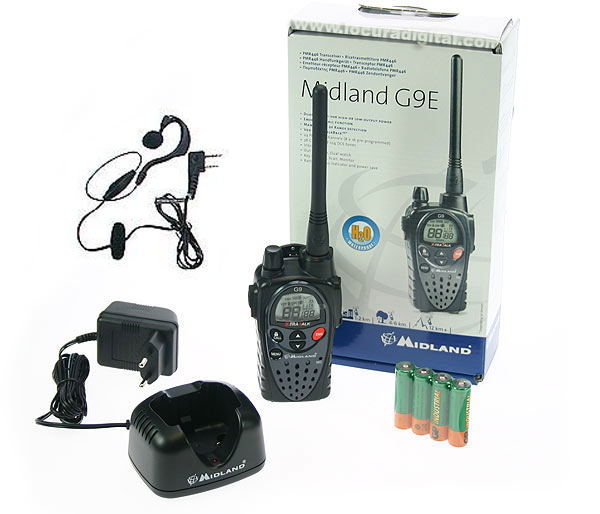 Kit contents
1 Midland G9E HANDHELD
4 1800mAh AA RECHARGEABLE BATTERIES
1 Belt clip
1 Desktop charger
1 Earphone for free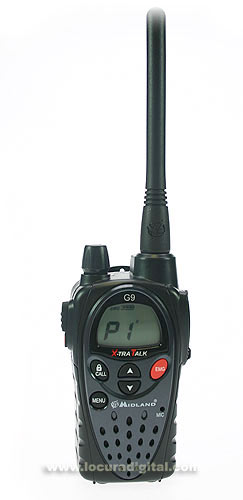 Features
PMR 446: 8 channels + 40 MEMORIES
38 CTCSS tones
Keypad lock
Auto power saving: automatic current economy circuit
Low battery indicator
VOX function for hands-free communication adjustable on 3 levels
Monitor function
Roger Beep function
Backlit LCD
Emergency Call function
Dual PTT key
Out of range function
Vibracall function
Dual Watch function
Scan function
Power: battery pack or four AA batteries