Midland G7E XT
The MIDLAND G7E XT walkie talkie is free to use (license to use) extremely practical and easy to use. Its robust housing, simple operation and design make the MIDLAND G7E XT ideal for any activity partner.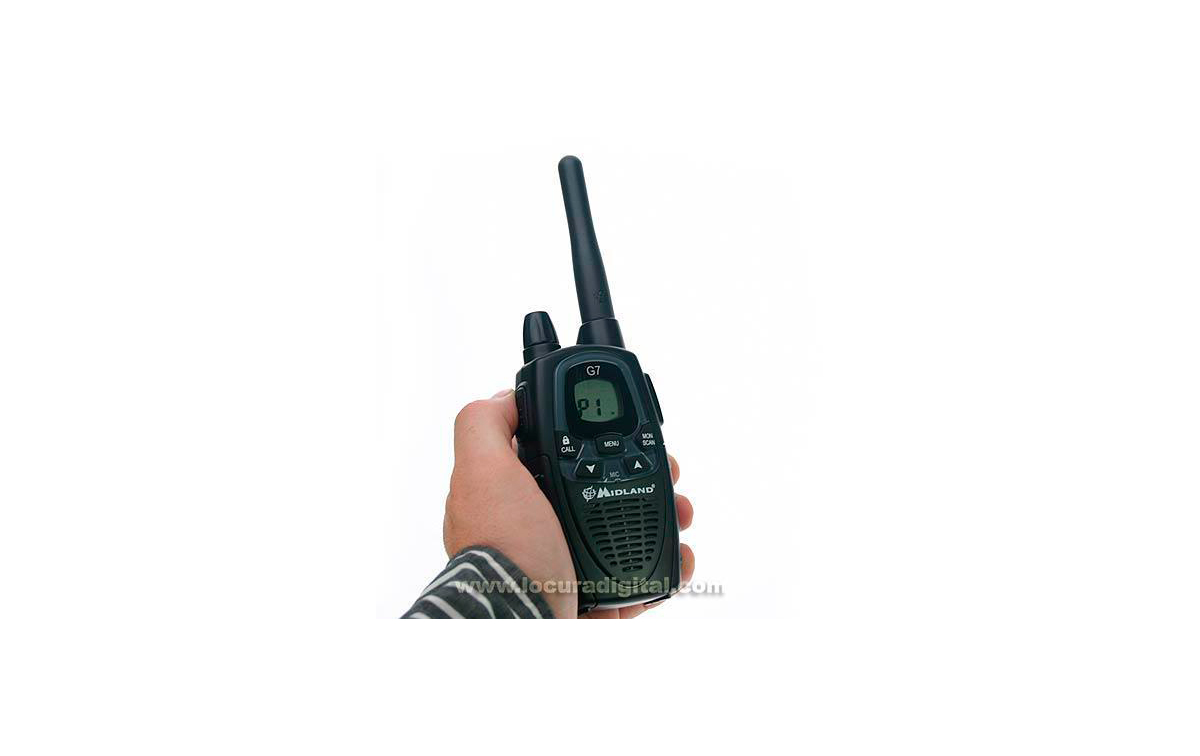 The G7E XT includes a new audio system completely renovated you will enjoy even more of your conversations.
The Midland G7E XT have the ability to be powered by battery or (rechargeable or alkaline) batteries, which will facilitate its use in all circumstances. With this combination no longer you can stay out of battery, you can charge the Midland G7E XT with the desktop charger at the same time charging the extra battery through the accessory that allows this maneuver and attached to the kit.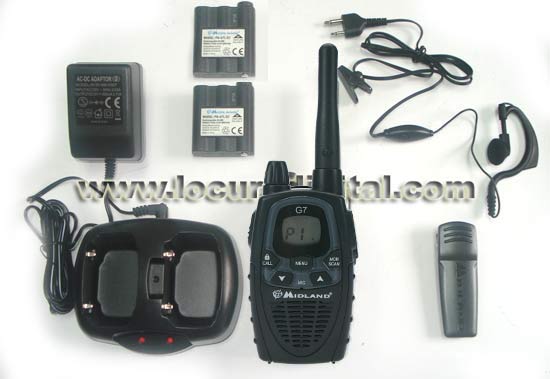 Kit Contents
1 G7E Midland XT
1 Charger Desktop
2 Batteries for Midland G7E XT
1 Pinganillo
1 Belt Clip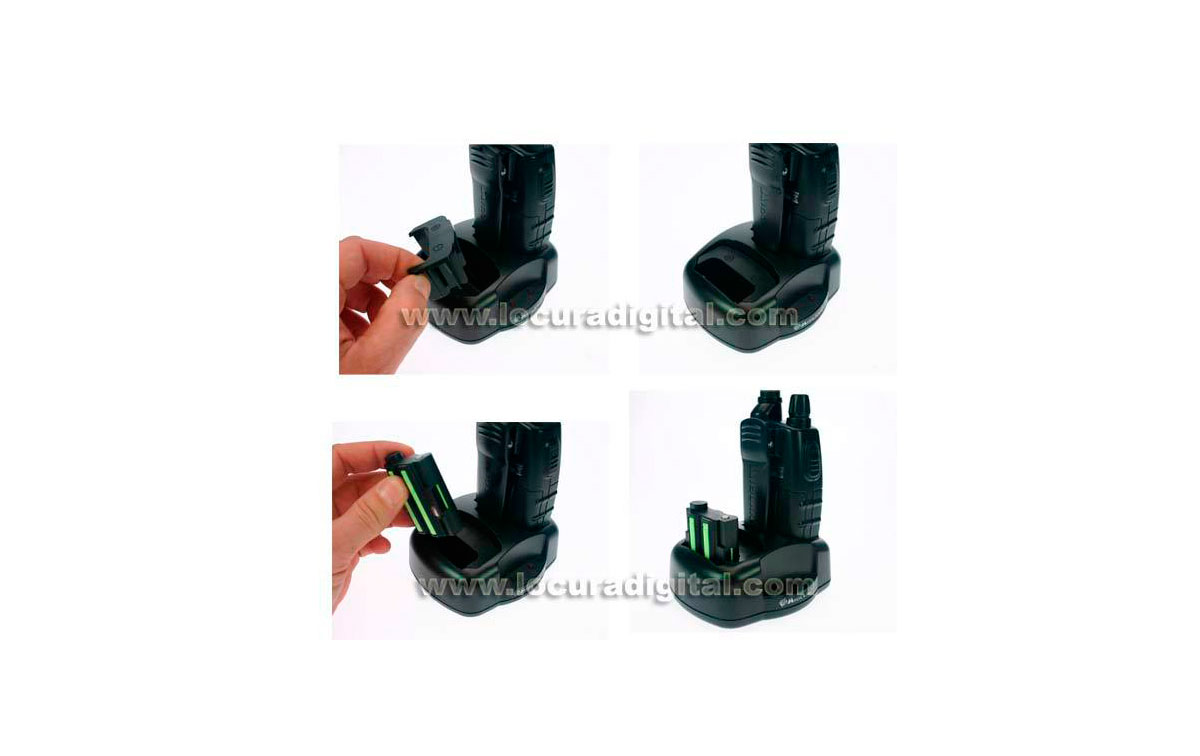 Double charger and an adapter supplied in the kit facilitates loading. On one hand the walkie with battery inside and a second battery in the charger another segment so we can make a simultaneous charging 2 batteries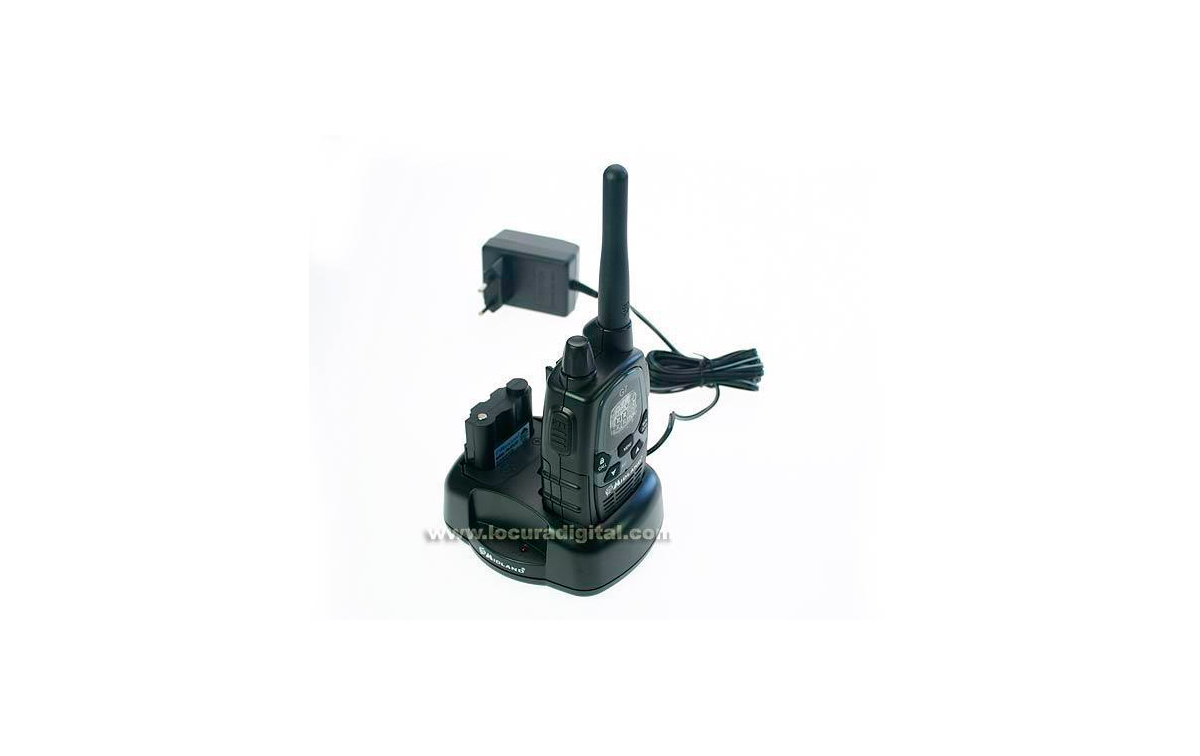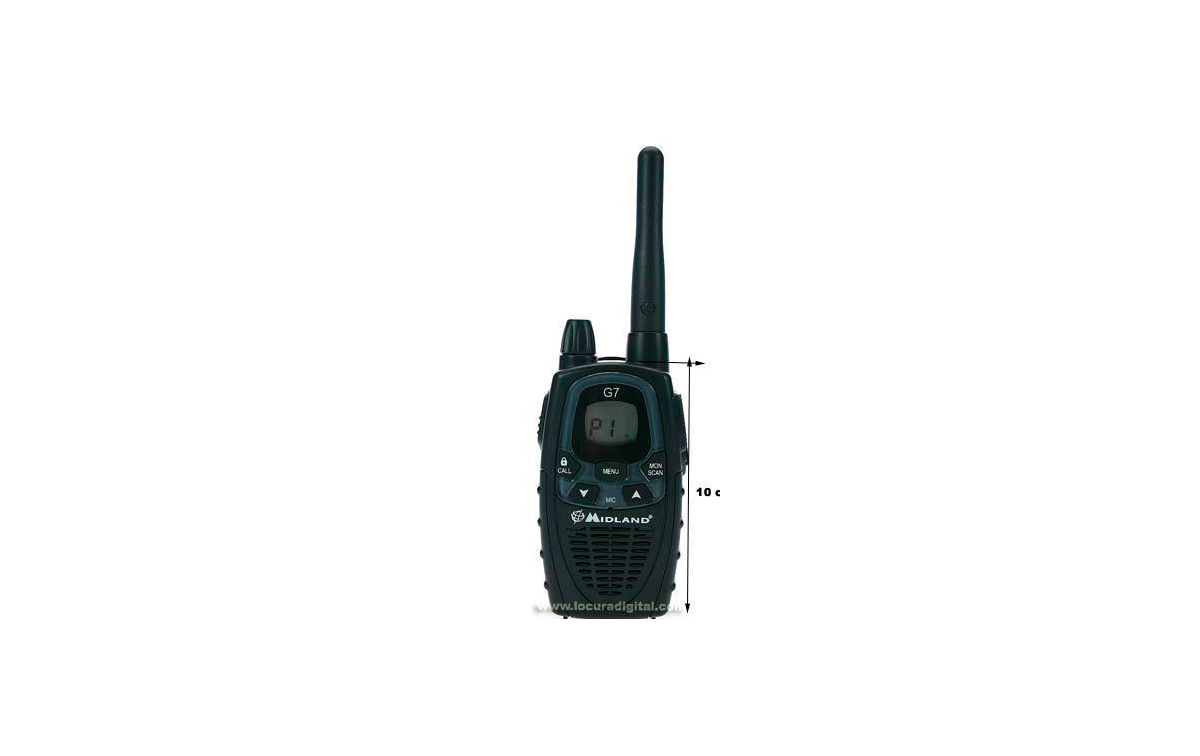 Features
Power:. Added 0, 5W
Low 0.1W
Batería NIMH. 6.0V 800Ah que permiten una autonomía de hasta 21h
Battery NIMH. 6.0V 800Ah for an autonomy of up to 21h
Indicador de Batería descargada en el Display
Low Battery Indicator on Display
Función VIBRACALL
Function VIBRACALL
Función SCAN
Function SCAN
Tecla CALL con 5 tonos seleccionables
CALL button with 5 selectable tones
Squelch automático
Auto Squelch
Peso 123 gr
Weight 123 gr
LA FUNCION LPD NO ESTA DISPONBLE EN LA VERSION QUE SUMINISTRAMOS.
FEATURE NOT THE LPD DISPONBLE THIS VERSION IN WHICH WE SUPPLY.