MX SPORT
MX SPORT waterproof professional metal detector
This general purpose waterproof metal detector can do it all! Beach hunting, relics, coins and jewelry, and even prospecting. With it's roots in the MX lineup, MX Sport builds on the legendary MXT, with new features and the latest technology. IP68 Certified Waterproof - up to 10 feet. (Land headphone included. Waterproof headphone optional.)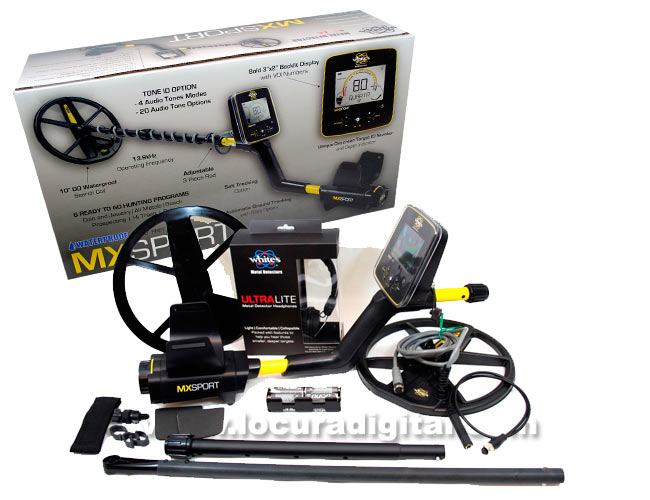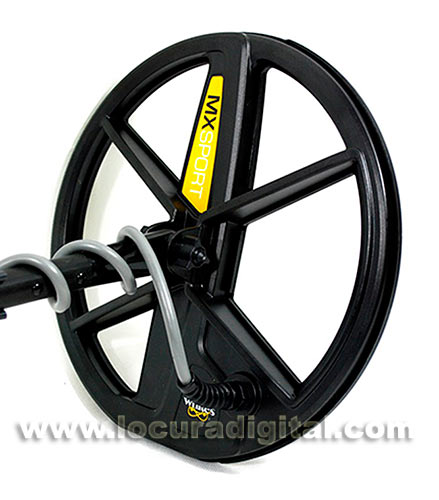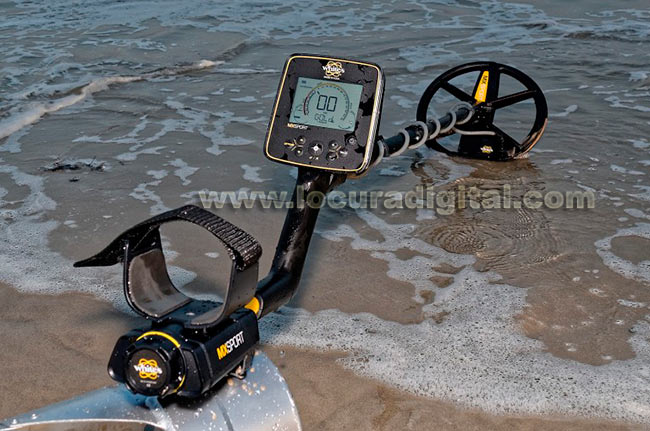 Many detectors on the market call themselves "off-road" or amphibians .... They have many functional uses and programs, but finally... we really ran with a valid detector for any terrain and conditions:
INCREDIBLE PERFORMANCE ON BEACH: After trying it on beaches, we highlight the incredible performance of the MX SPORT on wet sand. When we activate the BEACH option, the detector automatically adjusts with the salinity both outside and inside the water, and hardly reduces its sensitivity. We have even been able to detect with highest sensitivity level into the water. The "White's" company, without a doubt with this detector and its beach program breaks with physics and shows that a VLF detector can operate within the beach with an incredible performance.
DISCRIMINATION: 20 different sounds, numeric range from -99 to 99, up to 20 VDI fields, fully modifiable to adjust discrimination as you like. With just a few hours using the MX SPORT, we understand the great ability of the detector to identify the metals that are detecting. When it detects a coin or a ring, the sound becomes really different and very thin, there is little doubt when we locate a valuable target with the MX SPORT.