MFJ-998
MFJ998 MFJ automatic coupler power 1.5KW, 1.8-30 MHZ
Note: The content of the box does not include the manual. Available in Spanish download <<< here >>>

Interface cables:

MFJ-5114K Pre-wired platform interface cable for Kenwood and compatible.
MFJ-5114I. Pre-wired Rig interface cable for Icom and compatible.
MFJ-5114Y. Pre-wired equipment interface cable for Yaesu and compatible.
MFJ-5114Y3. Pre-wired equipment MFJ-929 to FT-1000MP, FT-9000 Yaesu.
MFJ-5114Y4. Pre-wired equipment MFJ-929 to FT2000 Yaesu.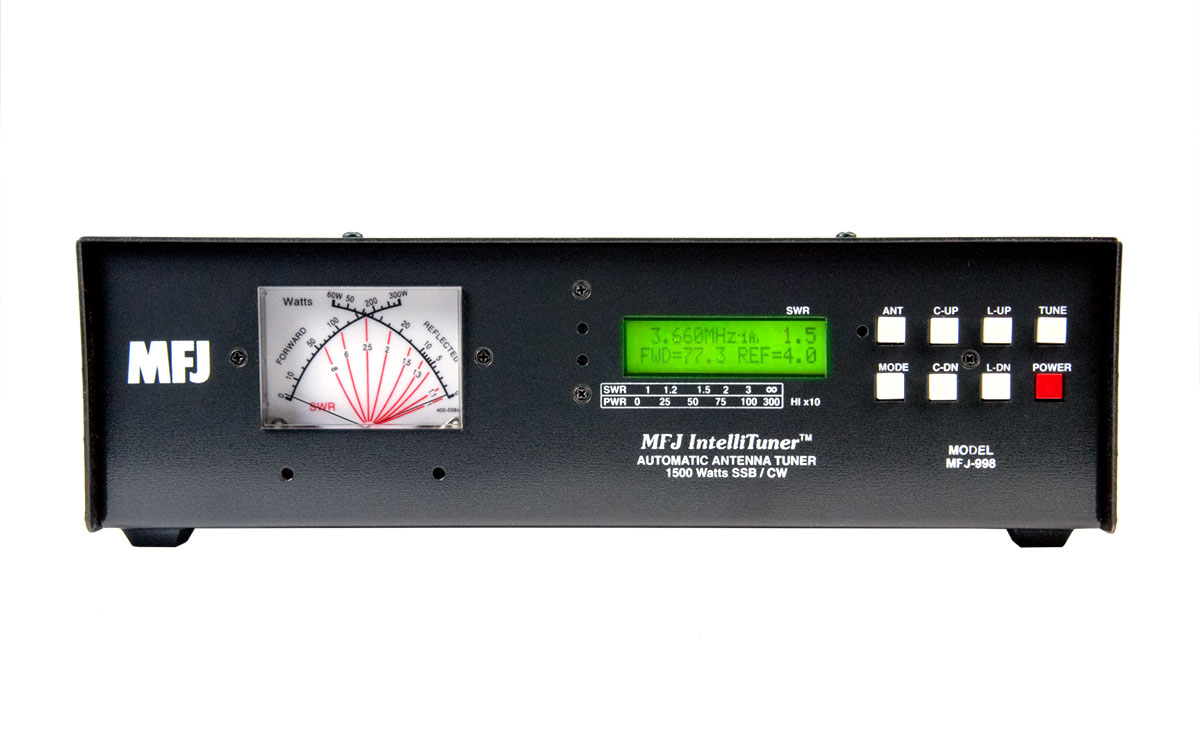 Contents of the kit
1 Coupler MFJ-998

1 Power cable 12 volts