MFJ MFJ-1786X
MFJ MFJ-1786X SUPER HI-Q LOOP ANTENNA, 10-30MHz, 220VAC

MFJs tiny 90 cm diameter loop antenna lets you operate 10 through 30 MHz continuously -- including the WARC bands!
Ideal for limited space: apartments, small lots, motor homes, attics, or mobile homes.
Enjoy both DX and local contacts mounted vertically. Get both low angle radiation for excellent DX and high angle radiation for local, close-in contacts. Handles 150 Watts.
Super easy-to-use! Only MFJs super remote control has Auto Band Selection. It auto-tunes to desired band, then beeps to let you know. No control cable is needed.
Fast/Slow tune buttons and built-in two range Cross-Needle SWR/Wattmeter let you quickly tune to your exact frequency.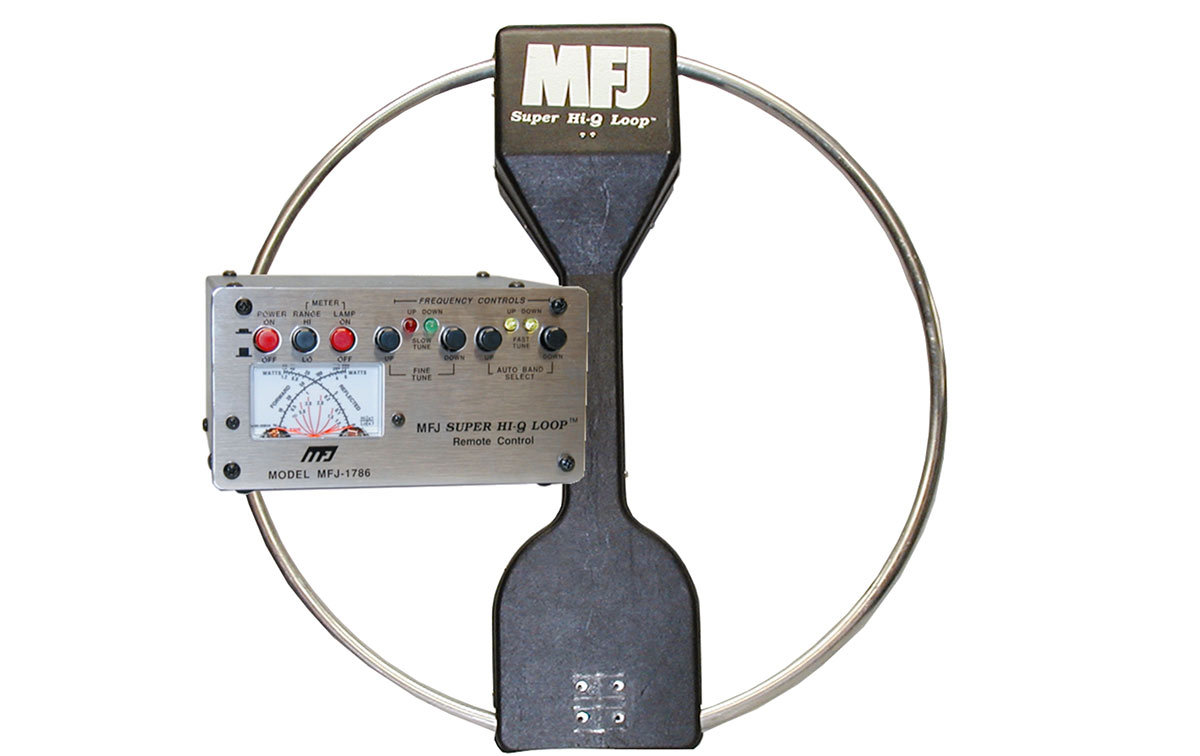 Kit Contents
1 MFJ MFJ-1786X Loop Antenna
1 Remote control