MFJ-1836H
MFJ-1836H MFJ COBWEB antenna (spider web) HF 1/2 wave 6 bands 6, 10, 12, 15 17, 20 meters. 1500 watts. The HF6 Antenna bands MFJ-1836H ideal light weight for reduced spaces, covers the bands 6,10,12,15,17,20 meters is directional with Horizontal polarization, measures 2.75 meters. it is 1/2 wave with gain of 4.7 dBi.
Robust construction withstands extreme atmospheric conditions ideal for DX. It can be mounted on a mast.
Maximum power 1500 watts, female PL antenna connector.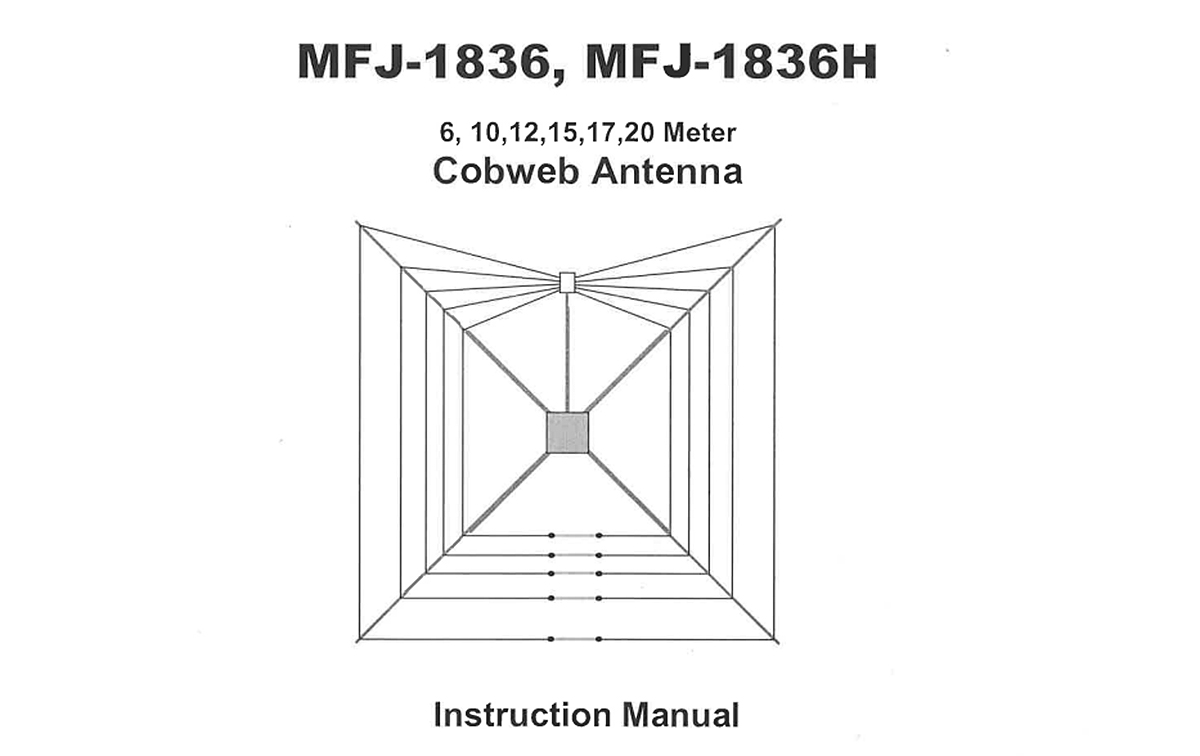 Kit Contents