MAGNUM S9 Emisora MAGNUM HF 28.065 - 28.525 MHZ CON BANDAS LATERALES SSB
28 Mhz modo frecuencimetro, o 28.065 - 28.525 modo canales
S-Meter analogico de gran tamaño y redondo con medidor S.W.R
Frecuencimetro de 6 digitos de color Azul
45W de potencia regulables en AM, FM, SSB
Doble entrada de Microfono
RF Gain y Microphone Gain regulables
TURBO Digital Echo - exclusivo de MAGNUM con Volumen y Delay
Modulador
Seleccion de saltos de 5 o 10 kHz
Clarifier Coarse de 7.5 Khz en TX/RX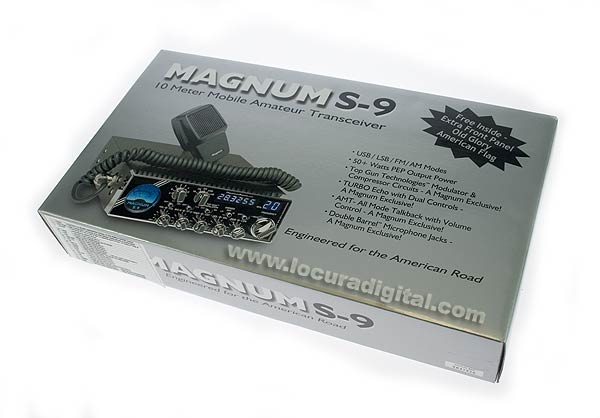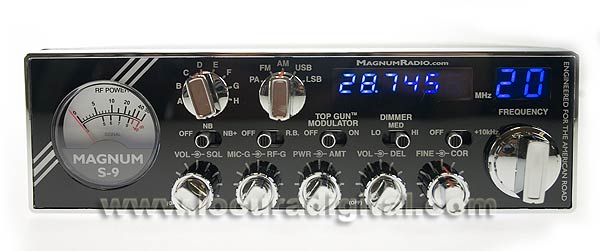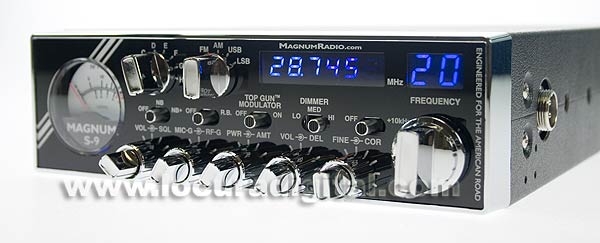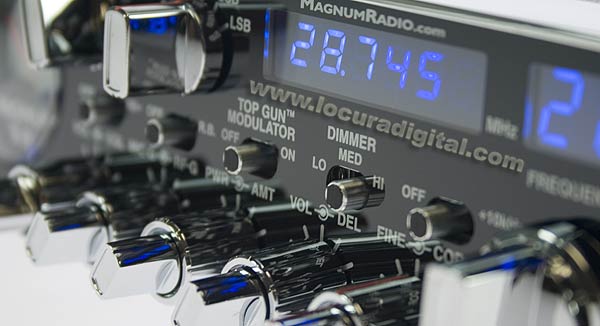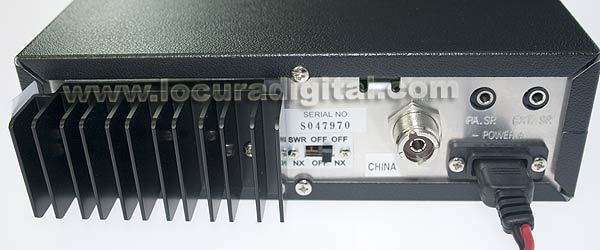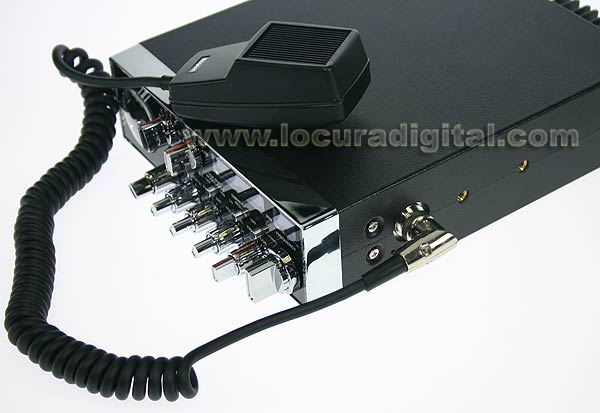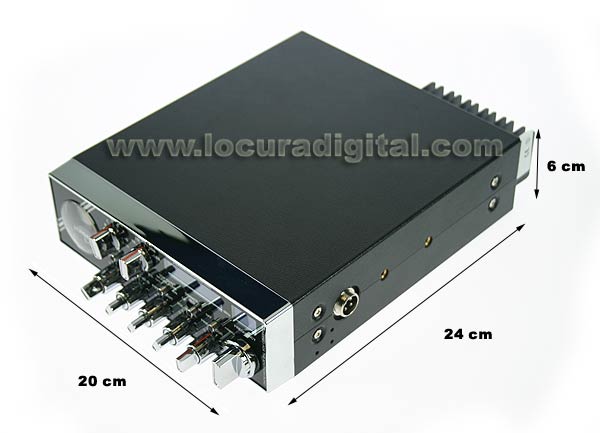 Dispone de dos conexiones de microfono para conectar a la derecha o izquierda.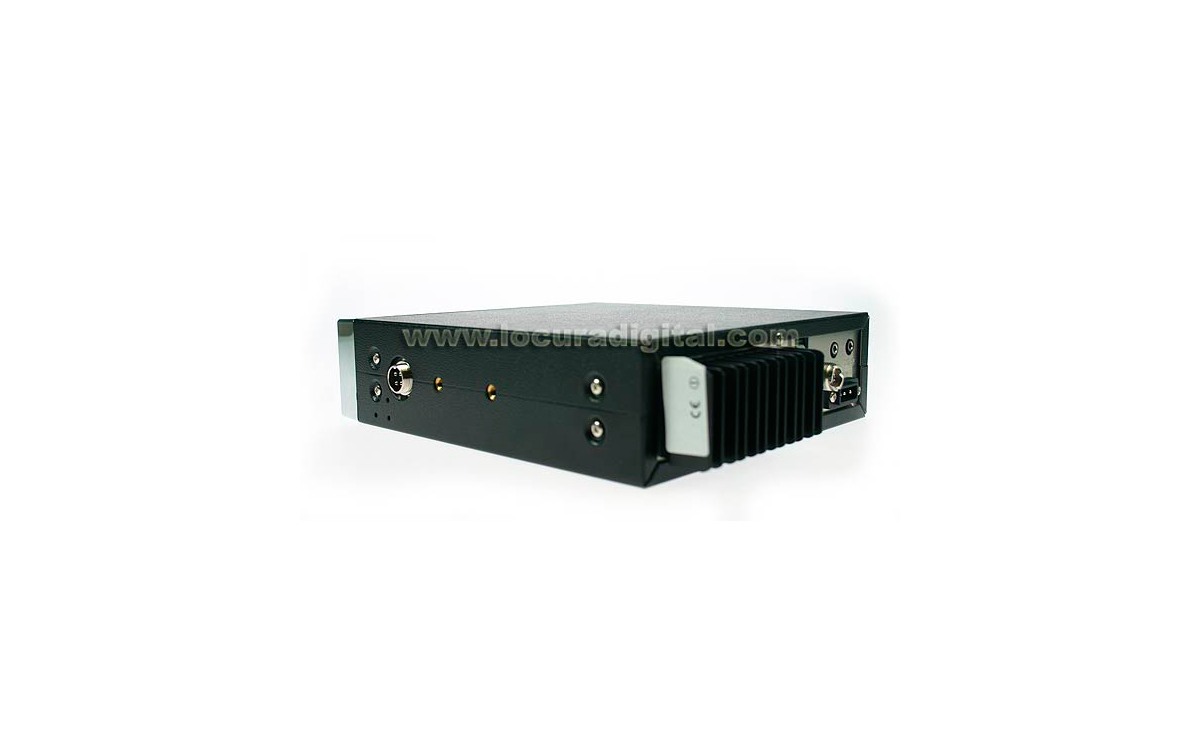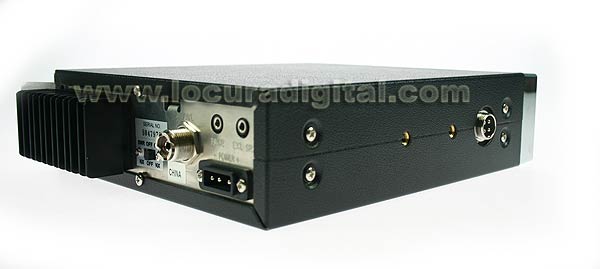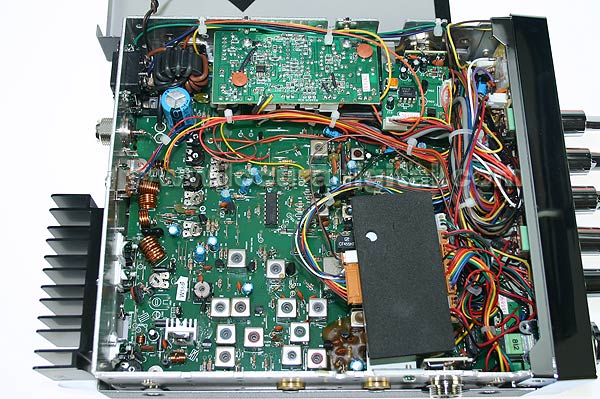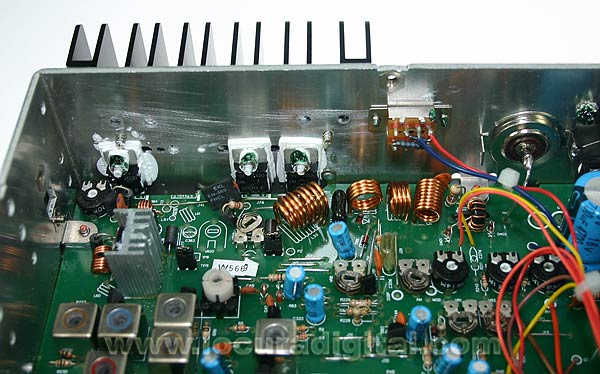 | | | |
| --- | --- | --- |
| | | |
| | CARACTERÍSTICAS | |
| | | |
45 Watt, AM/FM/USB/LSB/PA 10 Meter Mobile Amateur Transceiver
Blue LED Channel and Frequency Counter Displays
Large Round Meter with Blue(RX) and Red(TX) Backlight
3 Stage Dimmer - Controls All Front Panel Lighting
Double-Barrel%u2122 Microphone Jacks - Another Magnum Exclusive!
The S-9 Features TWO 4-Pin Microphone Jacks - In Parallel!
One on the Left Side and the other on the Right Side
Run Two Different Microphones, or Give a Mic to Your Co-Pilot!
Variable Power Output Control - Operates in ALL Modes
TURBO%u2122 Digital Echo with Dual Controls
AMT - All Mode Talkback with Volume Control on Front Panel
TOP GUN%u2122 Modulator -"0Magnum Exclusive!
Turns the S-9's transmitter section into a modulator
With 1 watt carrier - swing to 45 watts!
100% modulation for unbelievable power
Modulator On/Off Control on Front Panel
TOP GUN%u2122 Compressor -"0Magnum Exclusive!
Compressor Improves Transmitted Audio

Helps Punch Through Crowded Airwaves
Front Panel Band Switch

High SWR Warning Light with On/Off Control

Roger Beep with On/Off Control

+10kHz Switch

Microphone and RF Gain

Noise Blanker / ANL