ref. SAGEMDS86HD.
Powerful receiver SAGEM prestigious brand. The S-86 HD is specially designed for the reception of digital terrestrial television signal FRENCH (TNT), both the type of standard definition as the HD channels.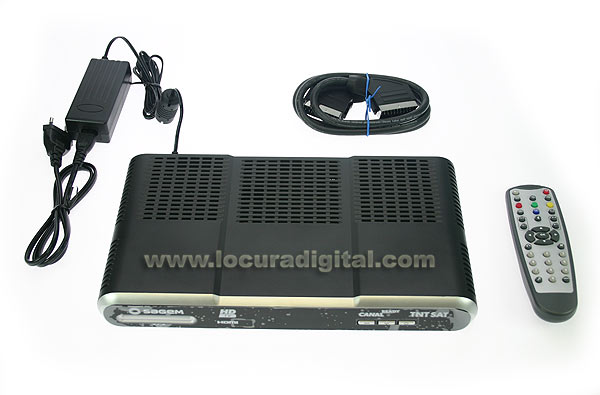 Through satellite ASTRA 19 º and using the card that incorporates the receiver for the system Viaccess subscription for four years, you can enjoy 19 channels SD and the 4-channel High Definition HD TNT FRANCE (DTT French) without paying nothing else for four years.
Orienting a satellite dish 60 cm. to receive ASTRA 19 º to 19 SD channels and 4 HD channels free of TNT (FRENCH DTT) in almost anywhere in Europe.
Inside the box containing the receiver, VIACCESS card comes with automatic subscription included for four years without charge, very easy! is just mount the receiver, insert the card and TNT watch TV without a problem.
FRENCH Channel list can be received: