DEUSRC34X28
METAL DETECTOR XP DEUS RC34x28 PLATE 34 x 28 cm
.
METAL DETECTORS XP DEUS DEUS 4 KHZ 8,12,18. Metal Detector WIRELESS
Possibly the best detector of the world
Y gift. Cover the plate, charger and clip
We are often asked why it costs so much. And always answer: is it worth
It is not because is equipped with a fully digital communications between the plate, the control panel and headphones, without cables or connectors;! or his amazing system Software Update by USB, with which you'll be always updated detector through downloads available on the website of XP. It also weighs only 900 grams, the dish of 9? It is fully submersible, brings an intelligent rapid charger and now comes with new, more ergonomic and versatile improved bars
Telescopic: folds in seconds
4 selectable frequencies (4 kHz, 8Khz, 12kHz, 18kHz)
All controls a clik
Through wireless headphones also the detector is controlled
Rechargeable by USB to update the software.
Kit Contents DEUS XP
1 CHARGER
1 PINZA
1 Backpack
1 Leather Case
1 Charger Vehicle
ENGLISH MANUAL AND CASTILIAN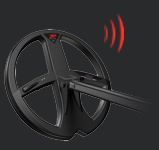 DEUS represents a technological breakthrough and an innovation in how to design a metal detector. Its patented architecture is based on three elements: a head sensor, remote control, headphones, which have the particularity to communicate with each for the digital radio link
They no longer have to be transported by link. cable, but are digitized and analyzed directly at source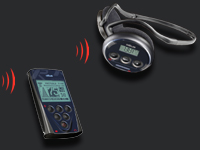 for a digital ultra miniature circuit, thereby improving the quality of signal acquisition.
This integrated circuit information coil processes and sends real-time with headphones and remote radio.
The headset can control only the sensor, allowing you to detect in a lighter configuration (887g). Without the remote control, you can change key settings such as: Discrimination Sensitivity Frequency ground effects (4, 8, 12, 18 kHz) Multi tone, etc ...
But also remember factory programs or created in advance with the remote !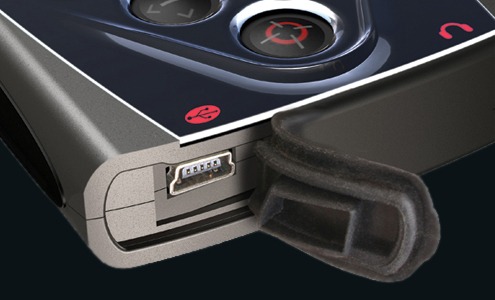 Recharge and update via USB
Features
XP DEUS RC34x28 METAL DETECTOR PLATE 34 x 28 cm

Y gift. Cover the dish, charger and clamp
4 selectable frequencies (4 kHz, 8Khz, 12kHz, 18kHz)
Level Adjustable Sensitivity and Speed ??Tests (De 2-3 times faster than the Gold Maxx Power)
Iron Reject level Adjustable, Adjustable Multi tone, Notch Discrimination System.
Many more options Advanced Configurable.
Ground Balance Automatic, Manual, Semi Automatic and Playa mode.
Detection system with and without movement.
9 Programmes Pre-Configured factory to emulate other detectors XP home system memory to store the best personal settings.
System fully digital communications between the plate detector, control panel and headsets, without wires or connectors.
System Software Update by USB, you'll always have updated detector through downloads available on the website of XP.
Very light, less than 900 grams including the control module.
Lithium Batteries super compact, 7 grams of weight.
Intelligent fast charger, charging the three modules simultaneously in just 90 minutes (Plato, and Headphones Control Module).
2 year warranty including batteries and charger.
Approximate Battery Life Control Module and helmets 20 h, approximately 10 hours for the dish.
All 9 Pre Installed Programs:
BASIC 1: For general use, uses 12 kHz
BASIC 2: For beginners, eliminates any false signal.
GMPOWER: To emulate the Gold Maxx Power
DEUS FAST: To improve the speed of recovery of GMP (Zones much Hierro)
PITCH: It reacts differently to Audio Signals way.
G MAXX: To emulate the G MAXX (For large masses of metal)
RELIC: Slower than GMAXX adapted to large masses of metal much deeper.
WET BEACH: To search wetlands and beaches (Setting Mineralization Land)
ALL METAL: Detection Mode All Metals
.